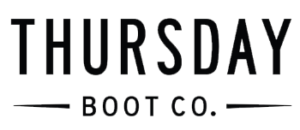 Thursday Boots skyrocketed to success in the footwear industry after it was founded in 2014 by two business-school classmates. The two men went on a surfing trip to Nicaragua, which turned into a venture into the business of bootmaking.
At first, they made 20 samples, which they posted for sale on Etsy, a website for crafters to sell handmade items. Following quick success on Etsy, the business duo went on to open a Kickstarter campaign. In its first month of sales, the brand made $300,000.
From there, the brand grew and took on more team members. The main goal of Thursday Boots was to offer quality footwear that didn't come at an elite price level. Aptly named by GQ as the "Best Boots for Under $200," Thursday continues that mission today.
Started by two Columbia Business School students and now an established brand, Thursday Boots standing in the footwear industry is solidified. Popularity aside, a significant measure of quality is the manufacturing process and origin. Let's take a look to find out where Thursday Boots are being made.
Verdict: Are Thursday Boots Made in the USA?
No, most Thursday Boots are made in León Guanajuato, Mexico. The company also manufactures some products in the US and Italy.
Upon their establishment, Thursday Boots vetted manufacturing partners across the globe and ultimately chose to source their labor from Mexico. This location was chosen due to compatibility with the partner's ethics, sourcing, and materials.
Below is an excerpt from the Thursday Boot Blog; TB represents the blog author, and CW represents Connor Wilson, the co-founder: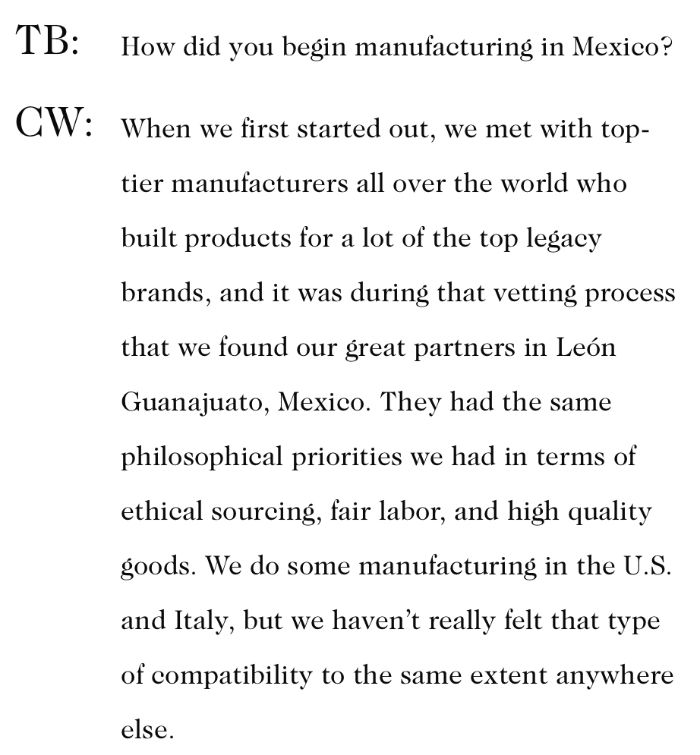 Thursday Boots manufactures in four main locations:
León, Mexico
Porto, Portugal
Alicante, Spain
Arkansas, USA
From their boot collection, two designs are made in the USA. These include the Vanguard and Logger. All other footwear is manufactured elsewhere and will state "Handcrafted with Integrity" on the product page instead of "Made in the USA," like the American made products. They're upfront about an item being US made…why is the Mexican product made with "integrity" instead of highlighting its origin like the US product?
To find the products made in the USA from Thursday Boots offerings, you can search their website for "Made in USA." Aside from boots, other US-made items from Thursday include hats, shoe horns, socks, and more. However, check the Product Features to ensure that an item was indeed made in the USA instead of simply being made with US materials.
Although the vast majority of Thursday Boots products are made in Mexico, they source all of their leather from the US. The one exception is "shell cordovan," a material sourced from Italy. The US leather comes from several tanneries, which Thursday states are doing right by way of ethical standards and waste reduction.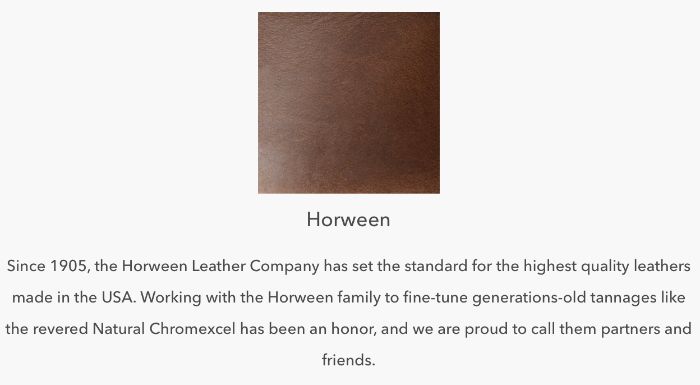 It would seem that manufacturing in the USA would be advantageous to Thursday Boots, considering they source much of their materials domestically. The company themselves even recognize that a process performed across multiple locations isn't efficient or environmentally friendly:

Be mindful when purchasing from Thursday Boots if you are searching for American made products. Although materials come from the US, most labor takes place in Mexico.
Popular American Made Thursday Boots
Vanguard Boots
Logger Boots
Luke Fedora
Popular Thursday Boots Not Made in the USA
Legend Boot
Cadet Boot
Cavalier Boot
Related Articles