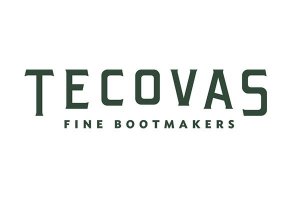 Cowboy boots have a following as big as the wild blue yonder. Whether it's a work boot, fancy wear, or just casual, they fit the bill for every occasion…in Texas, at least. Tecovas boots are a fast-growing classic in the South. And everywhere else cowboys can be found.
Founded in 2015 in Austin, Texas, by Paul Hedrick, the company began as a solely online retailer. Offering direct-to-consumer boots and leather products, customers from around the world were thus given an opportunity they didn't have before – the ability to find quality boots no matter where you lived.
Shifting focus to brick-and-mortar locations, Tecovas opened its first in-person shop in 2019 to sell boots and leather goods outside the screen. There's no slowing down now. Tecovas' success blazed through the COVID-19 pandemic and, here on the other side, they continue to expand. Retail shops can be found in consumer hotspots like Austin, Dallas, San Antonio, and even in Aspen, Colorado.
Turns out that boot wearers are everywhere across the US. You'll find Tecovas from LA to NY and everywhere in between. With such a raging market in the US and headquarters out of Austin, TX, where are the boots actually made?
Verdict: Are Tecovas Boots Made in the USA?
Tecovas Boots are not made in the USA. They are made in Leon, Mexico.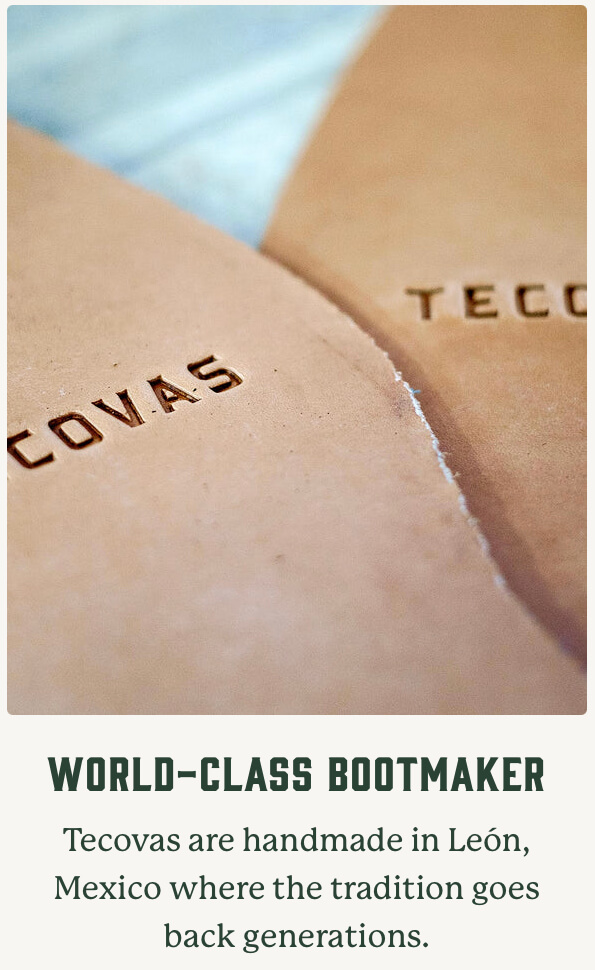 This information is readily available on the company's website…in several locations even. You'll find it in their About section, FAQs, and can even watch a 3 min video on their production process, filmed at their facility. They pride themselves in their artisanal manufacturing and sourcing from a historical area of boot craftsmanship.
The manufacturing location has remained the same since the company's inception in 2015. Hedrick, the founder, sought a craftsman facility in Leon when beginning his shoe brand. Leon is well known for its expert bootmakers.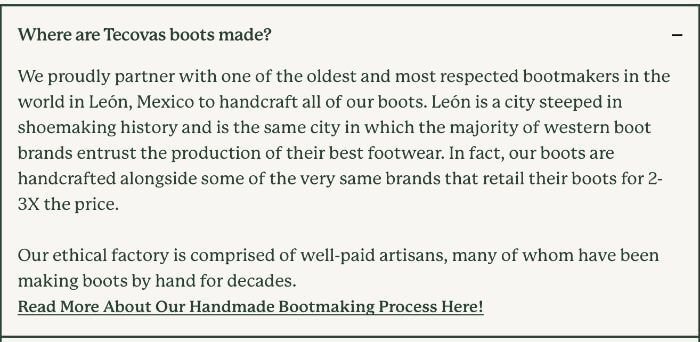 Tecovas is open and transparent about their supply chain. Considering the craftsmanship, it takes a whole ensemble of artisans to complete the 200-step process required to create a single boot. Standards are high when it comes to hand-stitched details, true sizing, and quality inspections.
The company likes to say they are designed in Texas and made in Mexico. Just like a right boot and a left boot, the two entities make a good pair. However, if it's Made in the US you are looking for, you'll have to pass on the Tecovas brand. There are no products made stateside and no future plans to change that. We've included our research below so you can find yourself a pair of cowboy boots made domestically.
Popular American Made Tecovas Boots
Popular Tecovas Boots Not Made in the USA
The Jolene Boot
The Monterrey Slip On
The Prescott Boot
Related Articles