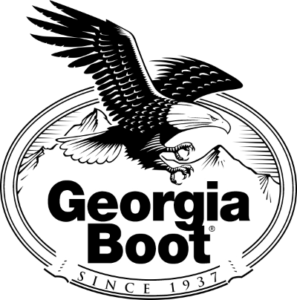 From the lush lands of Georgia comes top class barbecue, Coca Cola, the Bulldogs, and…boots. We took a look at the Georgia Boots brand to learn more about the company and their manufacturing practices. With a name like Georgia, they've got to be made in the USA, right? Let's find out.
Georgia Boots began in 1937 and was based out of, you guessed it, Georgia. With a home base in Atlanta and a cry for good boots all throughout the southeastern United States, it didn't take long for the brand to rise to the top.
As a high-quality option for work wear, Georgia Boots has one main thing in mind. The focus from the start was comfort that can keep up with durability. Your boots need to stand the test of time, and they also have to be comfy for that long too.
Georgia Boots was acquired by Rocky Brands in 2004. Rocky Brands also owns Zumfoot, The Original Muck Boot Co, Xtratuf, Durango, and many more.
Georgia Boots is a small piece in a bigger shoe-shaped puzzle. They've got a good reputation, but what would send it over the top would be where they chose to manufacture their products. A lot of good things come out of Georgia. Boots just might be one of them! We wanted to find out if this state-named company lives up to their title.
Verdict: Are Georgia Boots Made in the USA?
Mostly no. There are some Georgia Boot products that are made in the USA and some that are imported. Most products are manufactured in the Dominican Republic, Puerto Rico, China, and other Asian countries.
There isn't much to glean from the company's website. In fact, there is no About page. At all. It's hard to get on board with a company that has a ghost-like history.
From our research, we found only four USA made products – see the photo below. Though made in the USA, each of these boots also specifies that the materials used were imported.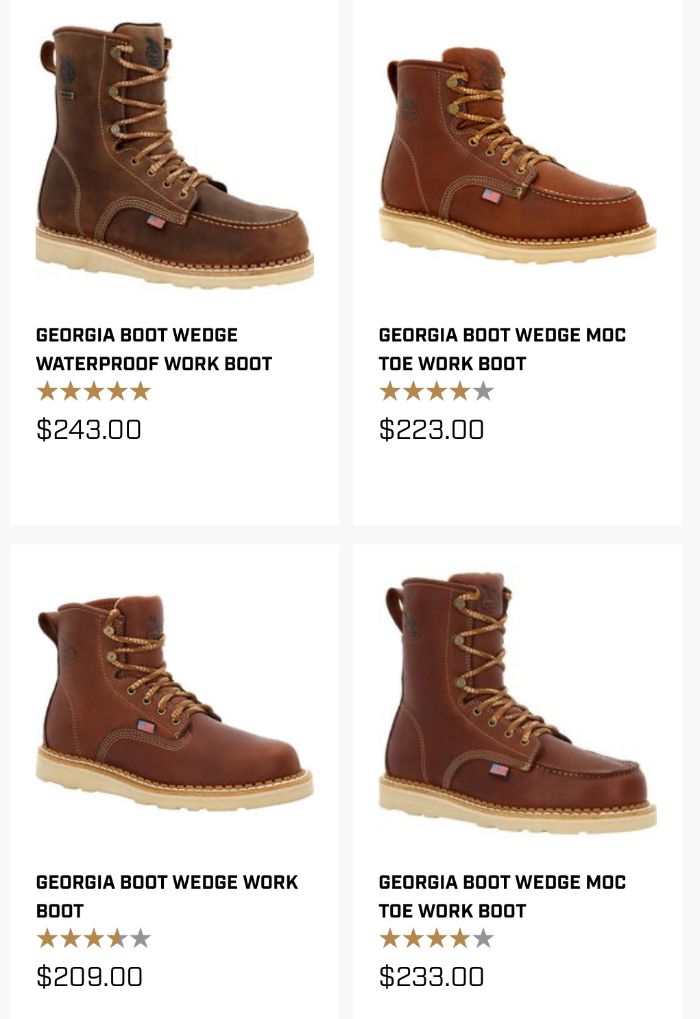 Below is information from the Georgia Boot Wedge Waterproof Work Boot: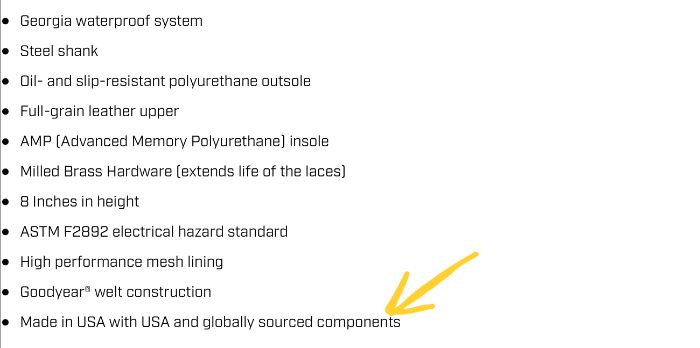 Why are these boots made in the USA? Tell us more! Show us the farm where you source the leather, the factory where you make the laces, and above all, show a little personality?
Aside from their few select products that are US-made, Georgia Boots manufactures most of their items overseas. Here's an expert from a product question that the Georgia Boot staff answered on the website.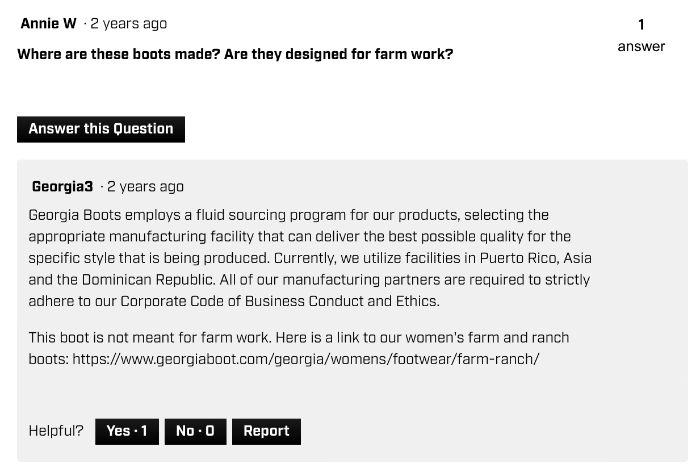 Of all the product questions we perused on the website, answers were either provided by "Georgia3" or "Conor M." They might only have two customer service reps, which would explain why their Live Chat is always offline, and they haven't answered our email yet.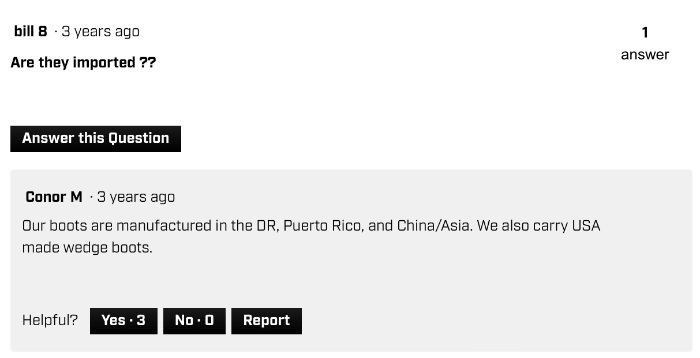 We also did some shopping to look at tags. Here's a pair of Georgia Boots made in China.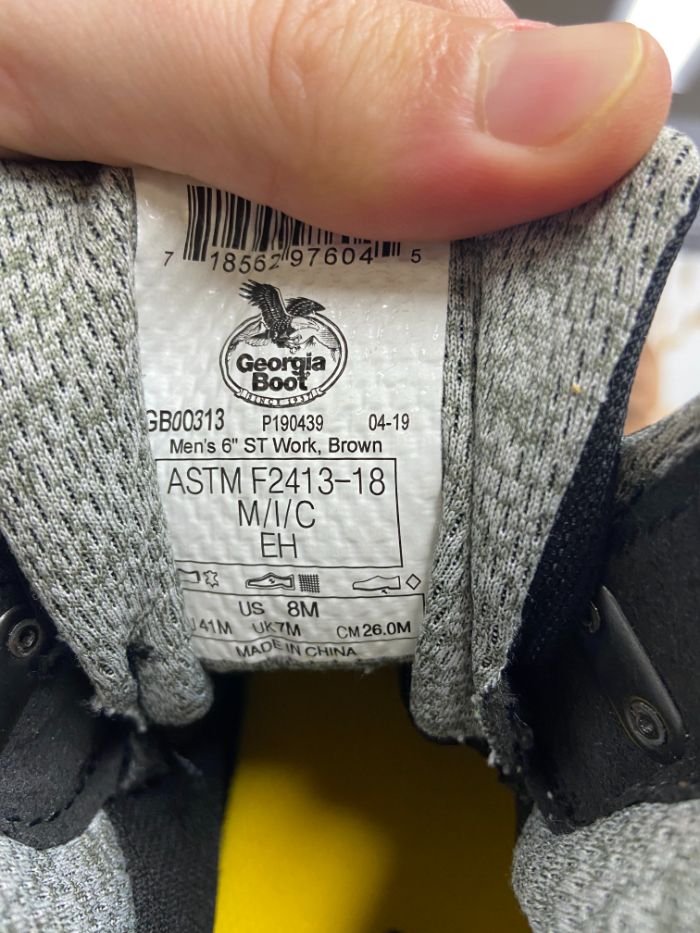 In conclusion, Georgia Boots are mainly made overseas. They only supply a few select American made models, listed below.
Popular American Made Georgia Boots
Georgia Boot Wedge Waterproof Work Boot
Georgia Boot Wedge Moc Toe Work Boot
Georgia Boot Wedge Work Boot
Popular Georgia Boots Not Made in the USA
Georgia Giant Revamp Women's Chelsea Boot
Georgia Giant Romeo Work Shoe
Georgia Boot Carbo-Tec Wellington
Related Articles