Deep research and inspiring stories to help you support American workers and amazing companies that are made in the USA.
Our Mission
Our mission is simple – support America. Buying made in the USA products has a massive impact on communities big and small across our great country.
Why Does American Manufacturing Matter?
More American Jobs
Reshoring American manufacturing brings more jobs for American workers. Simple as that.
Stronger U.S. Economy
When companies are keeping operations here, U.S. manufacturing taxes support local communities and infrastructure, strengthening the economy and securing our financial system.
Higher Quality and Safety Standards
The United States has some of the strictest manufacturing safety and quality laws and standards in the world.
Environmentally Sustainable
Keeping manufacturing local cuts down on transportation costs and carbon footprints. Ocean container ships are some of the biggest emitters of greenhouse gases.
Better Customer Experience
A local support team and having your operations close to home provides a better customer experience. You don't have to deal with international time zones, language barriers, or the general breakage that comes with remote teams.
American Self-Sufficiency
What reshoring all boils down to is self-sufficiency. Being in debt to and relying on other countries for essential goods is a recipe for disaster when times of crisis arise.
What You'll Find Here
At AllAmerican.org, you'll find lots of research to help you make informed decisions that support made in the USA initiatives.
Product Category Research
These are our Made in the USA Lists. We find all the brands that are made in the USA in every category and provide tips on how to do your own material sourcing and secret shopping.
State-by-State Lists
Want to know which brands are made in your state? We took our entire American made directory and split it out state-by-state so you can see which companies manufacture in your local area.
Interviews & Tours
Over the years, we've had the distinct privilege to meet with great American made companies and tour their facilities. Check out our most recent encounters in the Spotlight section. And there's much more to come!
U.S. Material Suppliers & Manufacturers Directory
Not only do we want to help American consumers, we want to assist budding entrepreneurs who are looking for reliable American made suppliers and manufacturing partners. Check out our directory for the partners we've compiled so far.
Brand Investigations
We do secret shopping and investigative research to find out where popular American brands are actually made.
Regulatory Research
U.S. legislation and regulation is one of the ways we can crack down on companies that are deceiving American consumers about the country of origin for their products. We break down all of that legislation and analyze it to determine what's helpful and isn't.
News
We cover made in the USA claims, product recalls, legislation, regulatory updates, and more in our newsroom.
Made in the USA Certification Program
We independently certify brands that are 100% made in the USA from assembly to material sourcing. You can learn more about the program and how to join on our certification page.
And Much More
We have a lot more in the works too! If you need help finding something, head over to our page on how to navigate the site or shoot us a message.
Find Us On YouTube
We have a growing library of videos on our YouTube channel covering made in the USA research, how to shop for American made goods, exclusive behind-the-scenes tours of amazing American made companies, and a whole lot more. Make sure you subscribe so you don't miss anything!
And These Other Platforms
We're active in a lot of places outside of the allamerican.org website and YouTube channel. You can find us on:
About the Team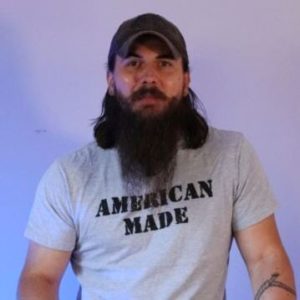 Mike
Head of Research
Mike leads research on the team, writes, and manages the YouTube channel. He's been buying products made in the USA for as long as he can remember. It's in his blood, growing up working in American manufacturing.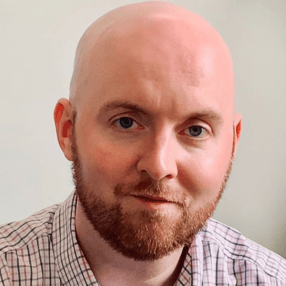 Ian
Lead Nerd
Ian is the head nerd on the team. He keeps the lights on, manages the website, and makes sure y'all have a wonderful experience here.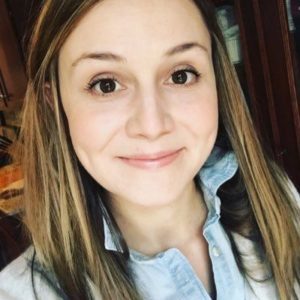 Kristen
Domestic Engineer
Kristen does research on everything you need to turn your house into a home. All made in the USA, of course. She also writes on behalf of Hodor, one of our lead pet product researchers and Chief Barketing Officers.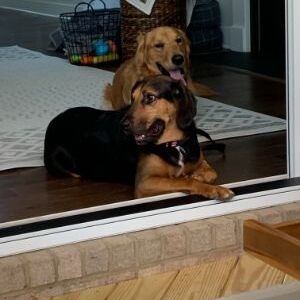 Hodor & Deuce
Chief Barketing Officers
Hodor and Deuce provide their paws of approval on all pet products made in the USA and keep Mike, Ian, and Kristen entertained each day.
Our Editorial Policy
All of our articles, videos, and other content are rigorously researched and fact-checked to ensure we're providing the most accurate and up-to-date information on where companies are manufacturing their products, details about them, and other important information. Manufacturing practices change frequently, so we regularly update our content as things change. We also occasionally have the help of our wonderful community to help us manage those updates, so if you see needed changes, don't hesitate to submit a tip.
AllAmerican.org is constantly evolving and we're glad to have you and other American made supporters with us on this journey. Thank you for your continued support and informative tips.
Other Links of Interest