Being made in the USA is more than just a label. It's history. It's our future on the line. And it surrounds many of the current issues we face as a nation today. Check out some of our favorite books on American manufacturing, the American workforce, and the importance of Made In The USA.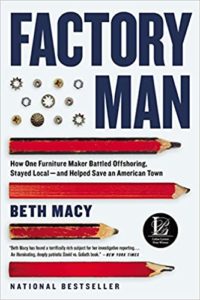 Factory Man
Beth Macy
Factory Man dives into the story of John Bassett III, a 3rd generation furniture maker and chairman of the Vaughan-Bassett Furniture Company, and his journey to save the jobs of hundreds of American workers and build a great American furniture business.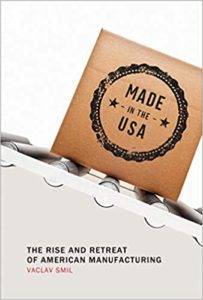 Made in the USA: The Rise and Retreat of American Manufacturing
Vaclav Smil
The author of Made in the USA presents a powerful argument that no great economy can prosper in the long run without a strong backbone of manufacturing and provides great insights on how we can solve the manufacturing crisis in America.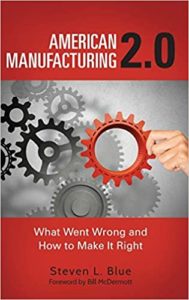 American Manufacturing 2.0
Steven L. Blue
Steven Blue is a well-renowned leadership coach and CEO in the American manufacturing sector. In American Manufacturing 2.0, he dives into his core values of ingenuity and how we can turn around American manufacturing.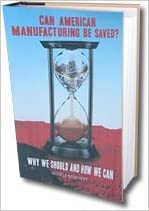 Can American Manufacturing Be Saved? Why We Should and How We Can
Michele Nash-Hoff
This book by Michele Nash-Hoff is a bit older, but is a very interesting read on the history of American manufacturing dating back to colonial times up through the present day. She provides useful commentary on how American manufacturing is the foundation of our nation and what can be done to save it.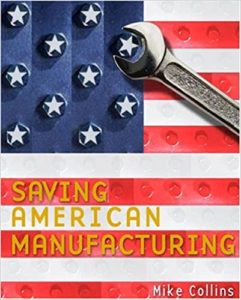 Saving American Manufacturing
Michael Collins
Michael Collins showcases several amazing small businesses across America and how they fought through their struggles to become great American businesses. He also draws themes from each story and provides his thoughts on the most important factors for success in American manufacturing.