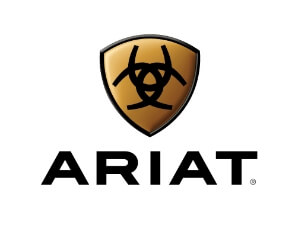 Ariat is staple in the western wear and cowboy boots industry. They were founded in 1993 by Beth Cross and Pam Parker in Union City, California, where the company is still headquartered today. Since they started, Ariat has exploded in terms of growth. They are the official footwear of the Federation Equestrian International (FEI), the United States Equestrian Federation (USEF), and Professional Bull Riding (PBR). Needless to say, they are deeply rooted in the American rodeo tradition. But do they make any of their boots in the USA? We investigated, our verdict is below.
Verdict: Are Ariat Boots Made in the USA?
No, most Ariat boots are not made in the USA. After talking with Ariat, we found out that their boot design department is in the U.S., but their primary manufacturing facilities are located in Italy, Mexico, and China, in addition to some facilities in the United States.
Unfortunately, Ariat is following a common trend in the western boots industry, where domestic production fell over 40% at the turn of the century between 1997 and 2002, and continues to decline. Tony Lama, Justin, and many other brands are also primarily made overseas.
What's worse is that they don't specify on their website where each of their products is made. You can only get that information on the inside tag of the boot (as shown below) or by calling their customer service number at (877) 702-7428.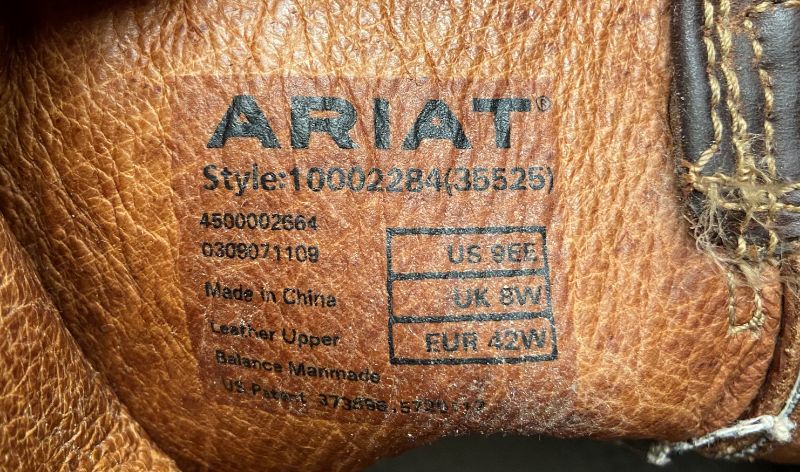 As you can see, this specific model is made in China. Here are some other popular Ariat boots made in Mexico.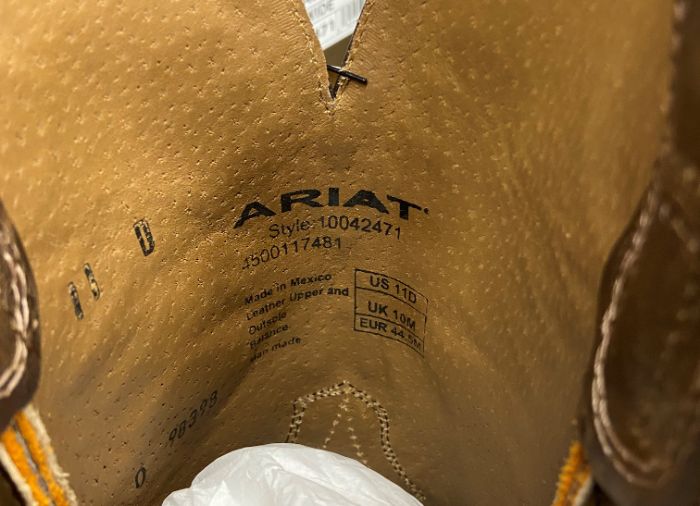 And what really bugs me about this one is the American flag decal on the outside. Made in Mexico, though.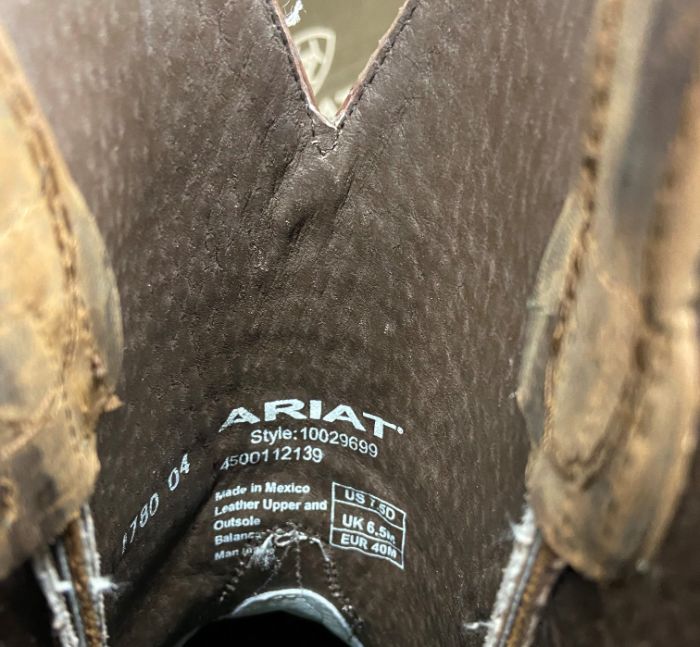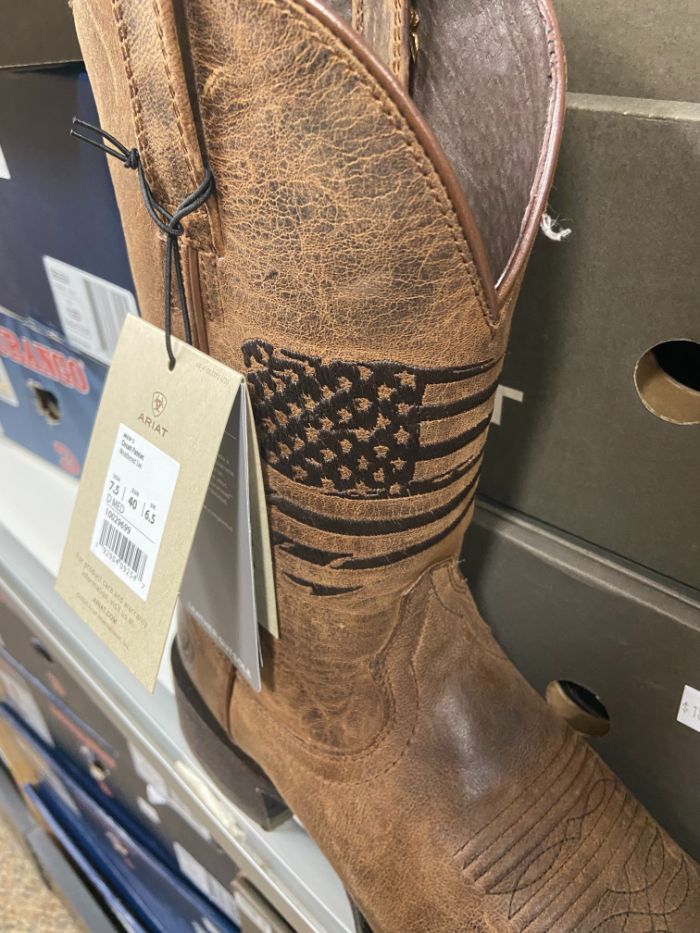 Popular American Made Ariat Boots
Popular Ariat Boots Not Made in the USA
Men's Point Ryder Brown Square Toe Western Cowboy Boot – Mexico
Men's Circuit Patriot Western Boots – Mexico
Men's AMOS Barley Brown & Tan Western Boots – China
Men's Heritage Roper Boots – China
Related Articles