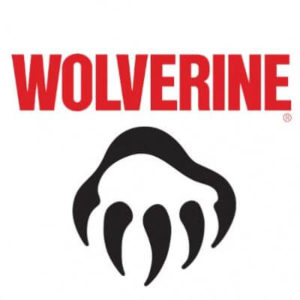 Early America gave way to many local small businesses. Some of those stuck around and stayed true to their local-start, many dissolved, and others grew to global standards. Wolverine Boots fits in the latter category but do they still manufacture in the US where they got their start? Read on to find out more.
Out of the heart of Michigan comes Wolverine Boots. Founded in the 1800s by G.A. Krause and his sons began by opening a local leather tannery in Rockford, MI. Soon, they were making 300 boots a day.
The company has been around for over 135 years. In that time, they became known nationwide for their quality boots and gloves. Made for the workmen of the world, Wolverine products were built to last. There's a reason the company is named after a voracious beast.
The famous 1000 Mile Boot hit the shelves in 1910 – over 100 years ago. Named for the guaranteed quality use for…you guessed it, 1000 miles. The 1000 Mile Boot line still exists today. It's been a classic for over a century. As Wolverine likes to say, "We're not good because we're old; we're old because we're good."
To this day, Wolverine is still based out of Rockford. Do they continue to manufacture their boots and other products stateside?
Verdict: Are Wolverine Boots Made in the USA?
There are only two Wolverine product categories that are made in the USA. The remainder of the lineup is mostly manufactured out of China and Vietnam. A few items are made in Mexico.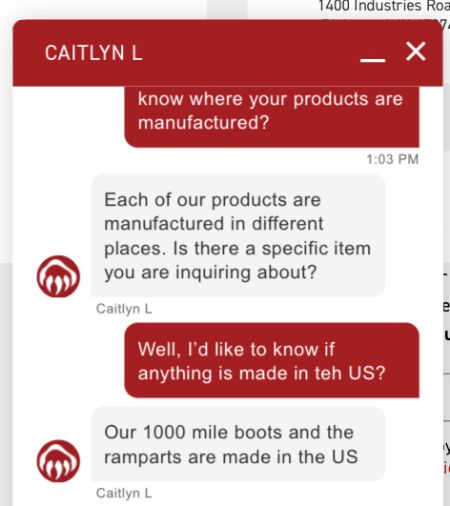 The About Us section on the Wolverine website flaunts a very "made in the USA" vibe, but it, unfortunately, isn't the case for the majority of their offerings. According to the customer service representative we spoke to, there are only two types of boots made in America: The 1000 Mile Boot and the Ramparts.

As you can see in the image above, the USA-Built Wolverine boots utilize imported materials. In the Ramparts line, there are 5 boot types. Of the 1000 Mile boot line, there are 15 products.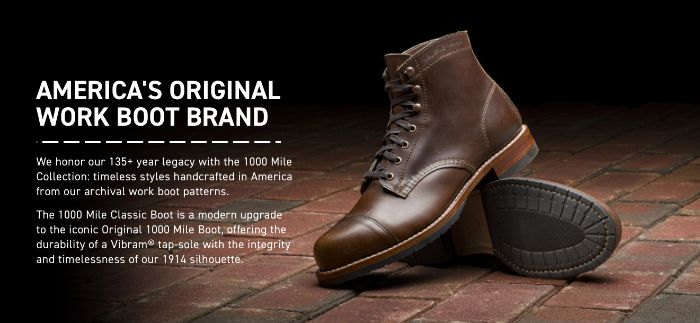 Wolverine doesn't just sell boots. They also make clothing, gloves, outerwear, care kits, and other accessories. These other items, including the non-USA manufactured boots, are all made in various other countries, including China and Vietnam.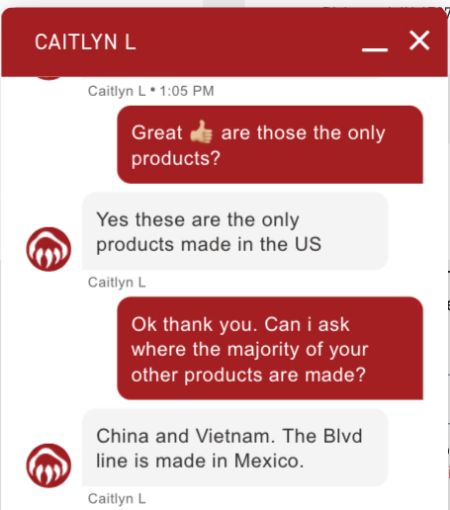 It's easy to find boots from Wolverine that are American made. We wish they stuck to their founding incentives of being an all-around American brand, but we're happy to see a decent selection of domestically made boots.
Popular American Made Wolverine Boots
Wolverine 1000 Mile Cap-Toe Classic Boot
Wolverine Rough Out – 1000 Mile Plain-Toe Original Boot
Men's Wolverine Ramparts Carbonmax 6" Workboot
Popular Wolverine Boots Not Made in the USA
Wolverine 54" Work Boot Laces
Men's Wolverine 2-Pm, Ramparts Crew Sock
Men's Wolverine Hellcat Ultraspring 6" Carbonmax Work Boot
Related Articles