DEWALT has a storied history of being one of the top power tool manufacturers in the country ever since 1923, when Raymond E. DeWalt invented the radial arm saw (he later incorporated in 1947 as DeWalt, Inc.). They were bought by Black & Decker in 1960, who remains their parent company today (also check out our research on their parent company, Stanley Black & Decker). Porter-Cable is also part of the family, who they bought in 2004. They currently manufacture over 200 power tool varieties and over 800 accessories – but are their products made in the USA? We did the digging to find out.
Verdict: Are DEWALT Tools Made in the USA?
No, not all DEWALT tools are made in the USA. Most DEWALT tools are made in China, Taiwan, and other Asian countries. However, they have a select line of products that are assembled in the USA, but from international materials. These American assembled tools are made across 7 different U.S. facilities, listed below.
Charlotte, NC
Cheraw, SC
Greenfield, IN
Hampstead, MD
Jackson, TN
New Britain, CT
Shelbyville, KY
The international materials they use come from a variety of locations, including: Brazil, the United Kingdom, Italy, the Czech Republic, Mexico, China, and some parts from the U.S.
You can find these American assembled DEWALT products on their website. Each of the products have a "Made in the USA from Global Materials" label on them.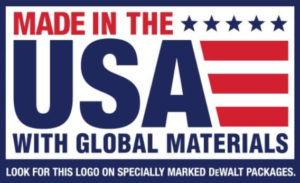 We have to say, this is pretty disappointing coming from DEWALT, a long-renowned American tool manufacturer. International manufacturing is a trend that continues in the power tools industry, so it's at least nice to see that DEWALT is supporting the American economy by assembling a few tools here. But the number seems to be dwindling fast. Here are some of their popular tools that we looked at:
Circular saw made in China.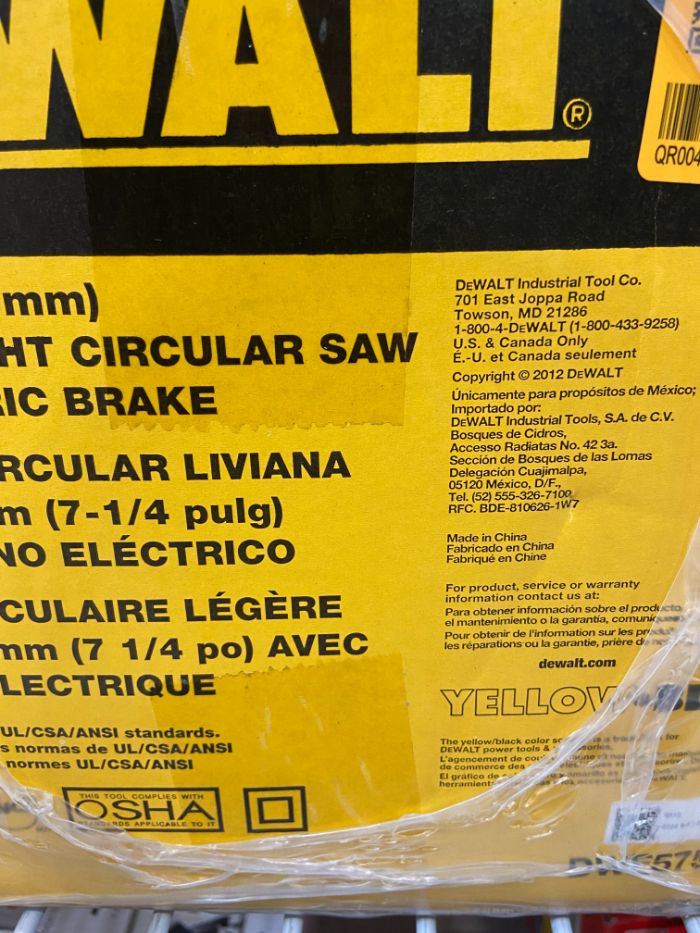 Drill made in Mexico.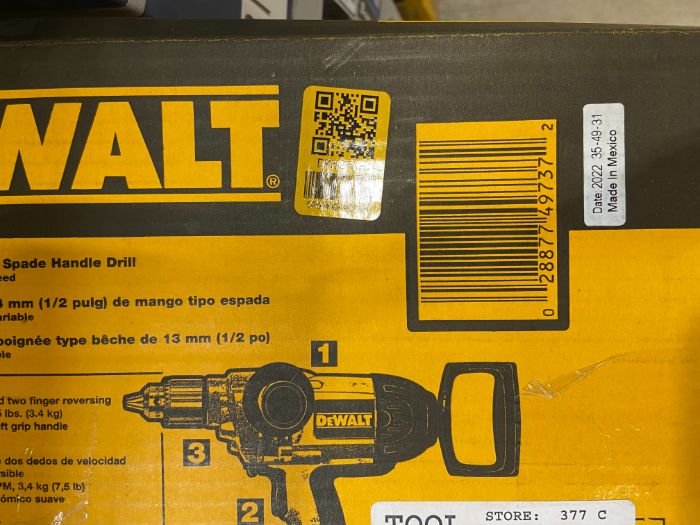 Miter saw made in China and Taiwan.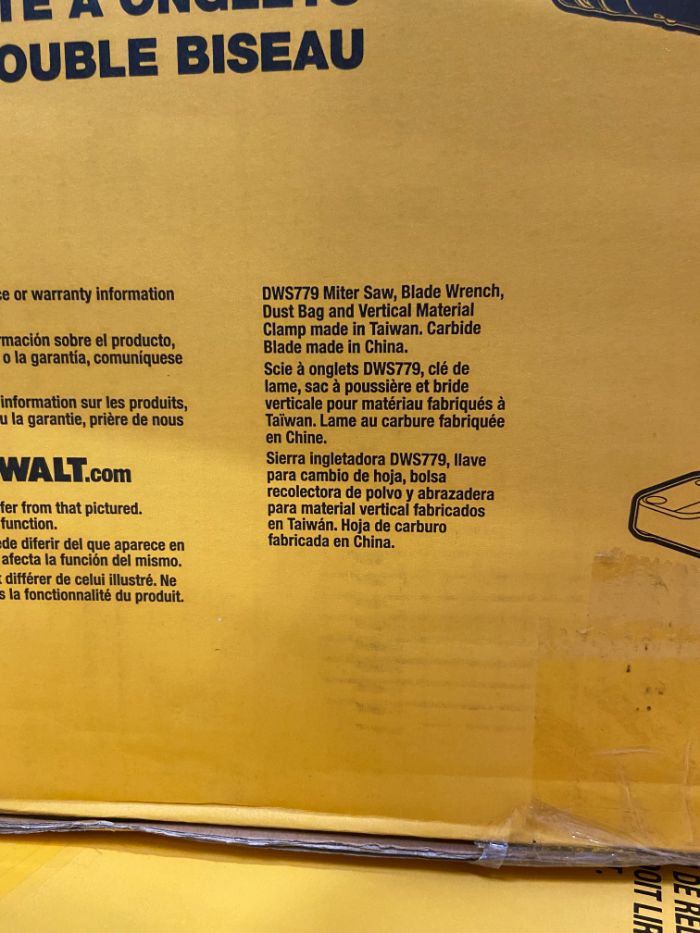 Palm sander made in Mexico.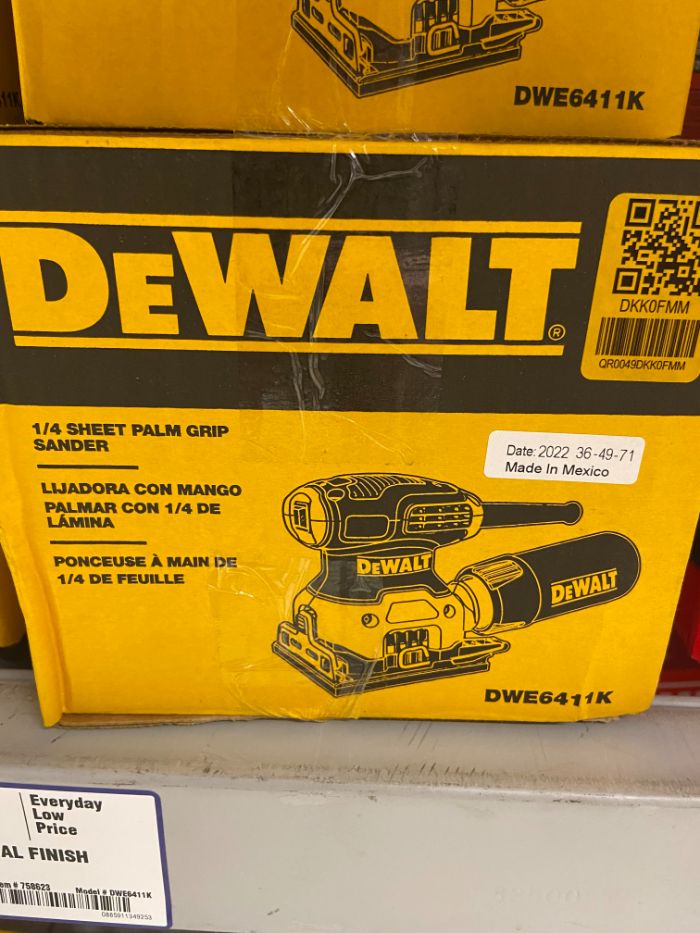 Anyways, below are some other popular DEWALT products, where they are made, and some American made tools research that we've done.
Popular American Assembled DEWALT Products
FlexVolt air compressor kit
10 amp reciprocating saw
Impact driver kit
XP tape measure
Retractable utility knives
28″ water seal tool box
ToughSystem DS130
Popular DEWALT Tools Not Made in the USA
FlexVolt circular saw kit
Died cable crimping tool kit
FlexVolt 60V max grinder
FlexVolt table saw
Sliding miter saw
Drywall screwgun
Mid-range cordless impact wrench
Palm sander
YouTube Video: Finding Out Where DEWALT Tools Are Made
---
Find an American Made Alternative
Related Articles