Any trip down the hardware store aisle and you'll likely see offerings from Kobalt Tools. A subsidiary of the retail boss, Lowe's, Kobalt was founded in 1998 in partnership with a state-side manufacturing corporation.
Beginning with hand tools, the company traded production partners a few times while aiming to expand its range. Part of that process involved shifting to overseas production. Cordless power tools hit the shelves around 2011 and since then, Kobalt has been taking steps to further its reach in the power tool market.
The mother brand, Lowe's, is an American brand based out of North Carolina. Yet, that doesn't mean that every business they're involved with can say the same. Especially when it comes to manufacturing, companies often turn to foreign facilities in every attempt to cut costs.
So, we look to answer our questions, are Kobalt tools made in the USA? Let's dig deeper and find out.
Verdict: Are Kobalt Tools Made in the USA?
The answer leans heavily towards "No"… Kobalt doesn't exactly make it easy to find out. There exists no information on the matter on the company's website. Turning to their umbrella brand and single-point retailer, Lowe's, the only way to find out where a tool is made is to look at the labels on the products in Lowe's (which we did)…or cross your fingers that the Kobalt team responded to the question in the product's Q&A section. And the few results that turn up don't look good.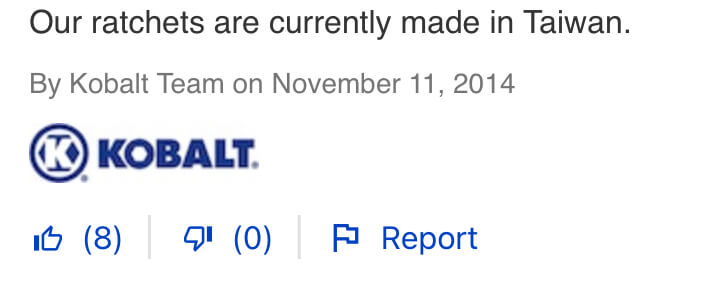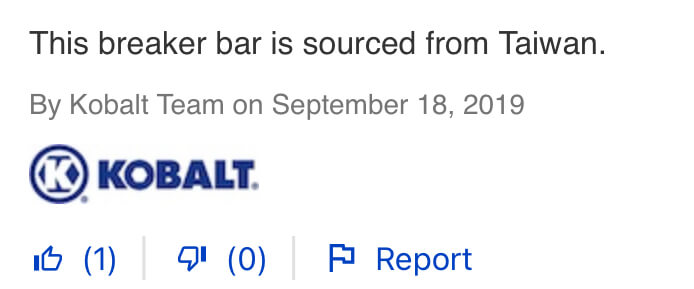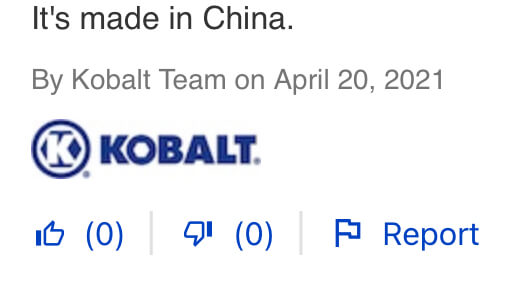 We confirmed these answers on several Kobalt product labels at Lowe's.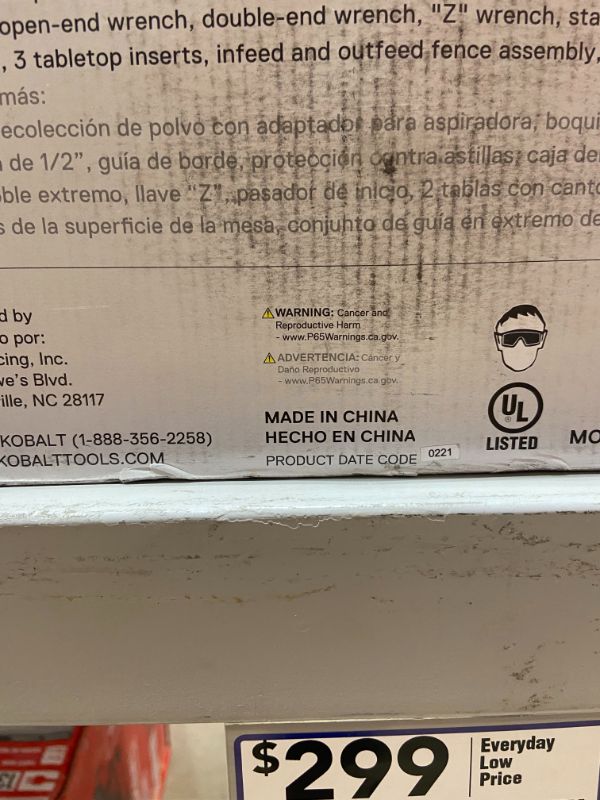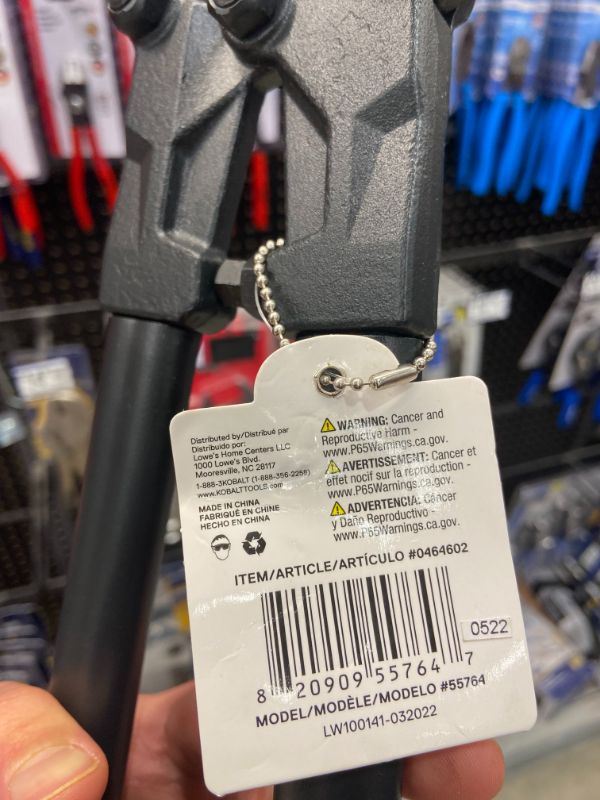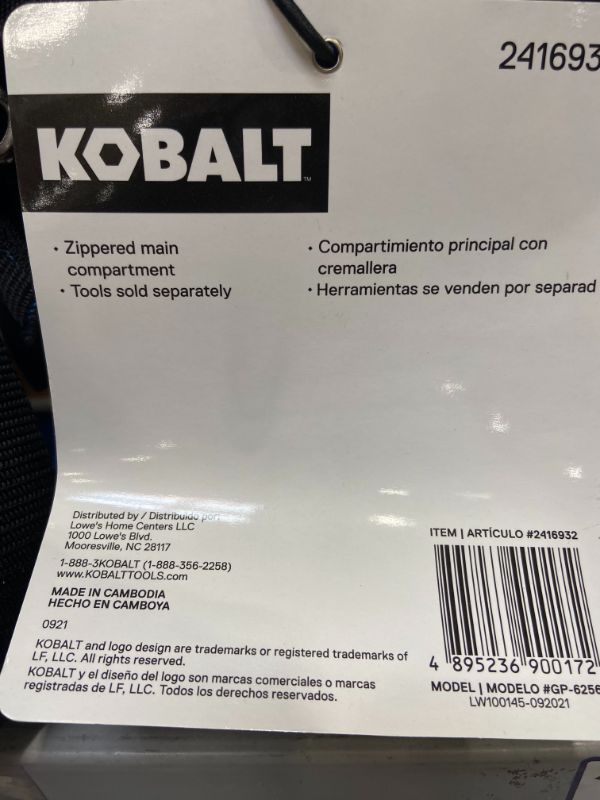 Two emails to the customer support sector of Kobalt were fruitless, generating no responses after several days of waiting. Their phone number is not listed on their direct website, but can be found through Lowe's. A call to inquire about their products left us with more questions than we started. Here is an excerpt from that conversation.

When the customer support team depends on Google to answer these simple questions, it certainly isn't readily available to the consumer. All that can be concluded from this investigation is that some of their tools may be assembled in the US, but are likely made with foreign parts and materials.
The About section on the Kobalt website is lacking, to say the least. With a smattering of generic statements about how they uphold sustainability "and beyond", their claims ring empty. If you can't provide factual evidence, what's the point?
The same goes for the company's FAQ section on its website. With how important manufacturing location, transparency, and sustainability are to today's consumers, there can be no doubt that these have been frequently asked questions. Yet, none of these themes are represented, with any substance, in any of Kobalt's informative sections.
To be noted, when you visit the company's website, you are constantly assaulted by pop-ups announcing when one of their tools has sold, who bought it, and where the person is from. If they flaunt their customer's locations so freely, why can't they offer their own with the same gusto?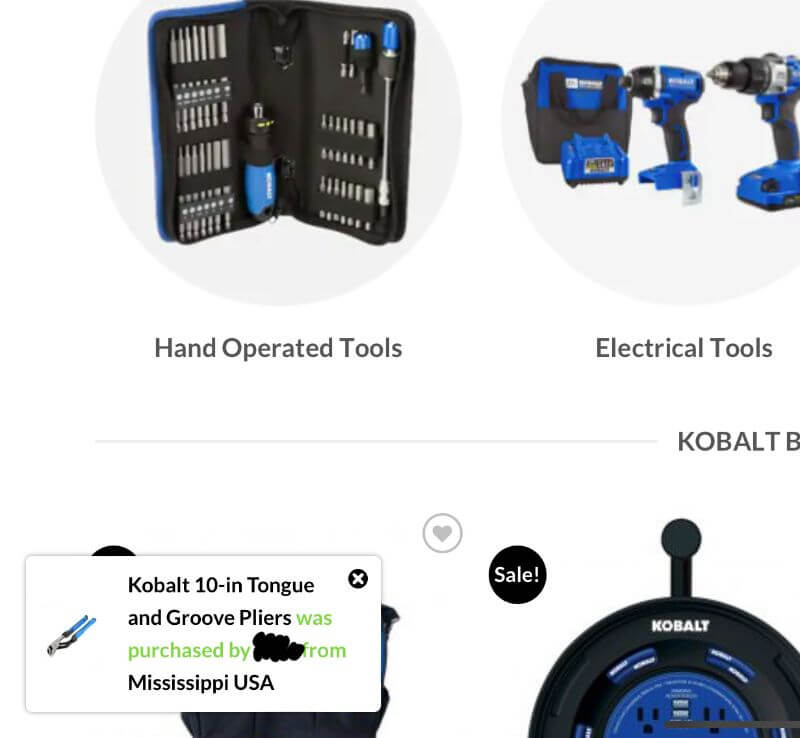 Anyways, there are way better options for American made tools. Check out some of our research below.
Popular American Made Kobalt Tools
None that we could verify
Popular Kobalt Tools Not Made in the USA
Kobalt Circular Saws 15-Amp
Kobalt Drills 24-volt Max
Kobalt Miter Saws 10-in 15 Amps
YouTube Video: Finding Out Where Kobalt Tools Are Made
---
Related Articles