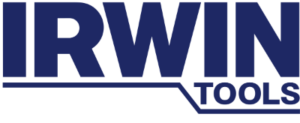 Almost 200 years ago, a tool company started with a chisel. It wouldn't become "Irwin Tools" until a unique auger bit was gifted to a businessman by the name of Charles Irwin, who then decided to patent the tool.
From a local pharmacy owner to a tool company tycoon, Charles Irwin continued purchasing the rights to tool inventions to fuel his budding brand. In the early 1900s, Charles bought the rights to a set of locking pliers, which would become known as the famed Irwin Vise-Grips.
Irwin Tools is now owned by Newell Brands. When you submit an inquiry on their website, you'll get an email back from the Stanley Black and Decker Support Center.
Under Irwin Tools, you'll find several brands such as VISE-GRIP, MARATHON, and QUICK-GRIP. As it usually goes with tool companies, it's a bit of a tangled web to find out "who owns who."
Irwin Tools began as an American company. They're an iconic brand found in nearly all hardware stores and the back pockets of handymen everywhere. Let's look a little deeper and find out where they manufacture their tools and products.
Verdict: Is Irwin Tools Made in the USA?
Irwin Tools are made in the USA, China, Taiwan, Thailand, and India.
In their About Us section, they state that they manufacture and distribute worldwide. Our question is about the former. We reached out to the Customer Service Live Chat to ask more.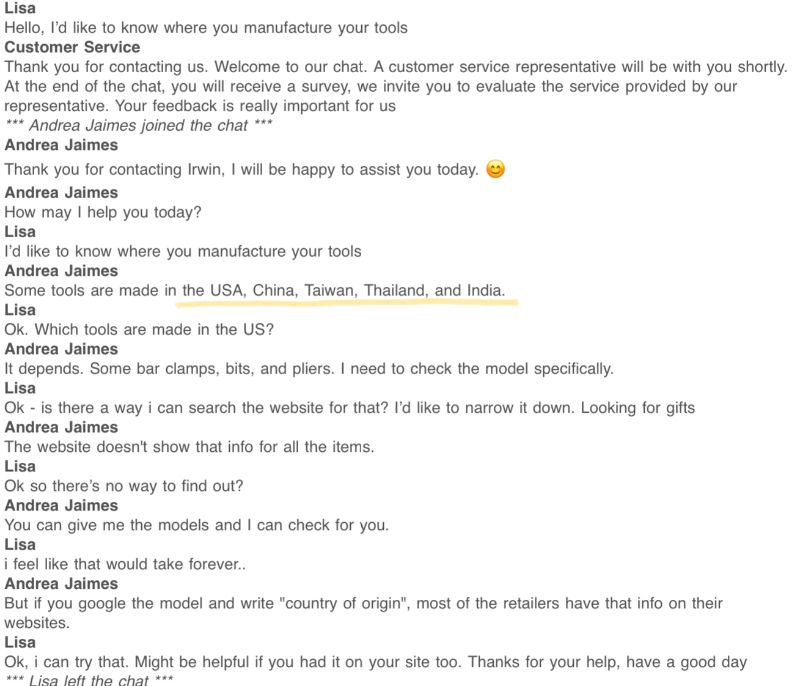 Irwin Tools are made in the USA and overseas in China, Taiwan, Thailand, and India. If you are interacting directly with Irwin Tools, in order to find out where a specific tool was made, you can speak with customer service. Thankfully, the waiting time to chat with a live agent was incredibly fast.
Though this Irwin Tools customer service rep wasn't especially detailed in the information she provided, her advice rings true. Visit an online retailer of the brand and you'll likely find a "Made in the USA" label if it pertains to the product you're looking at.
The following information from the Irwin Tap & Die Drill 117 Pc Deluxe Set:
Through the online retailer, Acme Tools, you can search for Irwin Tools and select the filter "Made in the USA" to whittle down the selection. They know their audience well.
Browsing through the offerings here, you will find that less than half of the Irwin products are US made. Yet, there is still a decent amount. Many drill bits, saw blades, and a few other item categories are American Made.
Not all online retailers allow for such filters, so the safest bet may be to speak directly with an Irwin Tools representative to inquire about specific models.
Popular American Made Irwin Tools
Irwin Tap & Die Drill 117 Pc Deluxe Set
#21 Unibit (TiN) Step Drill 13/16In to 1-3/8In 10 Hole Sizes
Irwin 3/4In Bi-Metal Holesaw
Popular Irwin Tools Not Made in the USA
17/64" x 4-⅛" Cobalt Alloy Steel HSS Jobber Length Carded
Irwin 82 Degree Black Oxide Countersink Drill Bit 3 Pc
Irwin 1-⅜" x 6" Disc Flat Bit
Related Articles