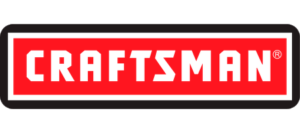 Craftsman makes tools and equipment for everyone from DIYers to farmers and industrial manufacturers. They were the tool brand for Sears since the 1920's before getting bought by Stanley Black & Decker at the beginning of 2017. Along with a wide variety of hand and power tools, Craftsman also produces some lawn and garden equipment, tool storage units, work clothing, boots, and electronics. They are traditionally known as a great American manufacturer, but do they still produce their products here after getting bought? Let's dive into their product lines and where they are manufactured.
Verdict: Is Craftsman Made in the USA?
The majority of Craftsman tools are not produced in the United States. They use many third party manufacturers to make their various products. Beginning in 2010, many of Craftsman's hand tools (manufactured by Apex Tool Group) began to be assembled in China in Taiwan. Craftsman uses another manufacturer called Western Forge to make tools like screwdrivers, adjustable wrenches, pliers, and bigger mechanic tool sets – some of these products are still made in the U.S., although we found it difficult to spot them. More on that below.
Here are some of the other companies that Craftsman uses to make their tools: Techtronic Industries (portable power tools), Dewalt (hand power tools), Emerson Electric Company (bench and stationary tools), DeVilbiss Air Power (air compressors), Waterloo Industries (tool storage), and The Chamberlain Brand (garage door openers).
Unfortunately, Craftsman isn't super clear on their website where the origin of every product is, so your best bet is to call them or do your own secret shopping like we did. They do call out whenever a product is assembled in the USA though, albeit with materials from overseas.

Here are some of the most popular Craftsman products that we looked at and where they are made. Our findings certainly don't scream American tradition…
Craftsman drill – made in China.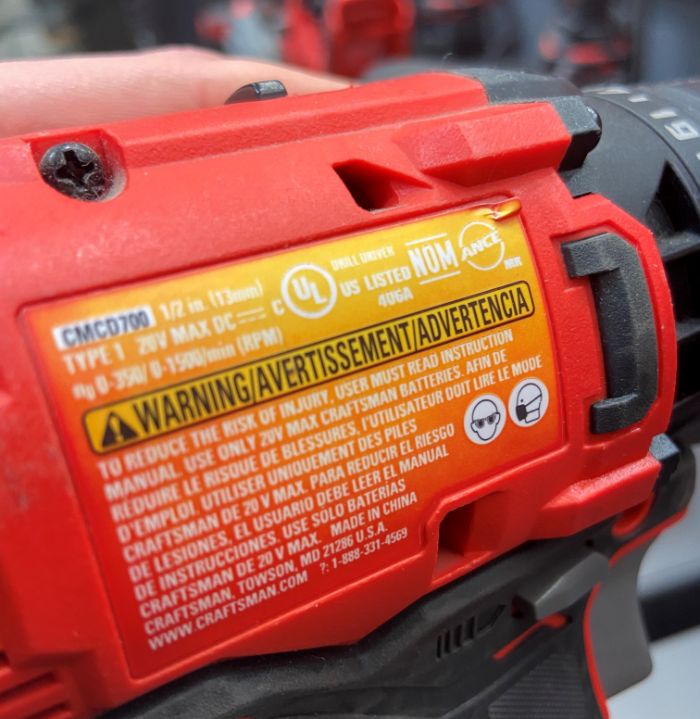 Craftsman circular saw – made in China.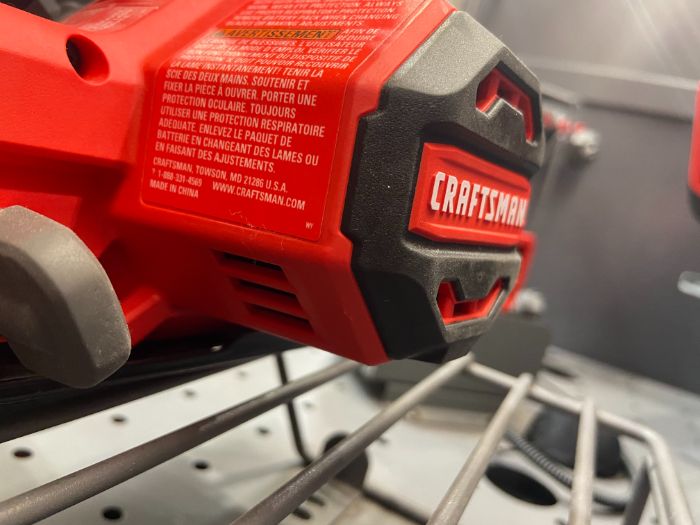 Craftsman screwdriver bits – made in China and Vietnam.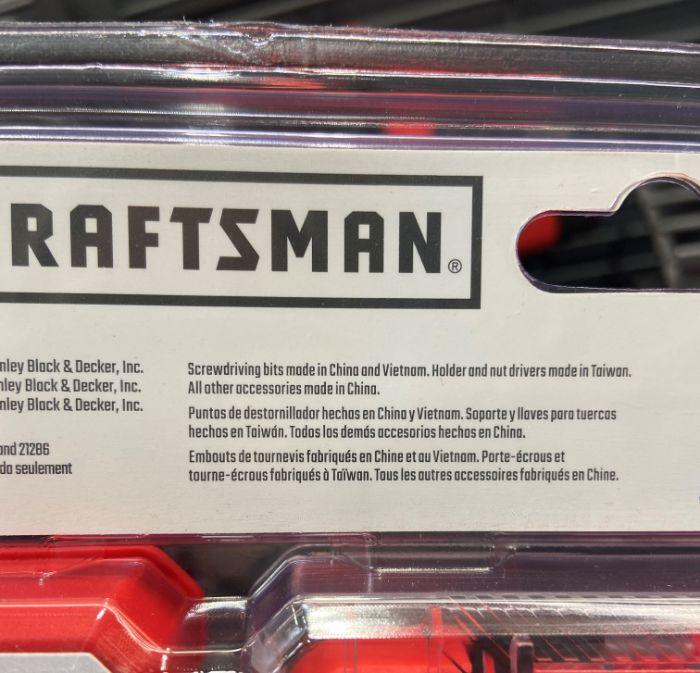 Craftsman screwdrivers – made in Taiwan.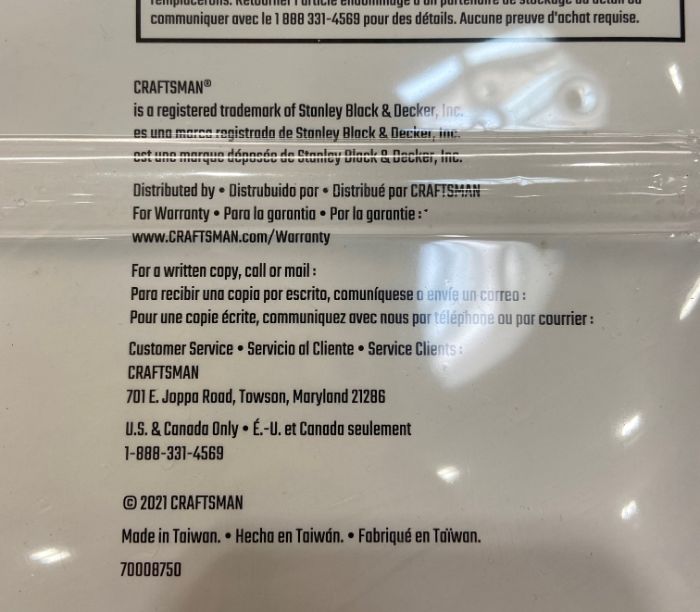 Craftsman diagonal pliers – made in China.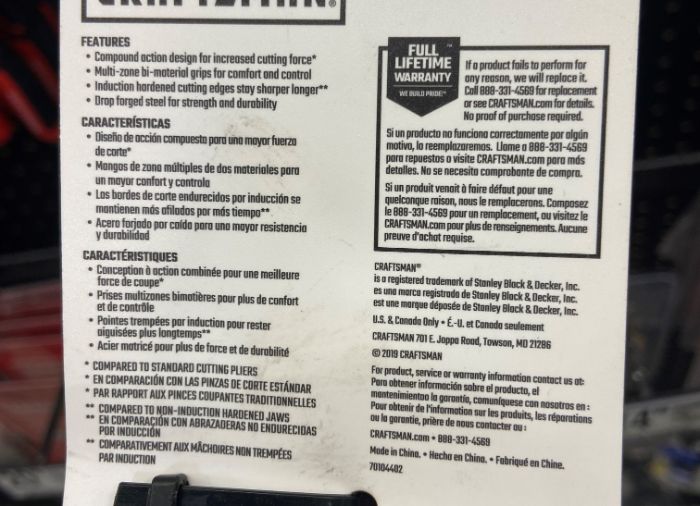 Craftsman saw – made in Denmark.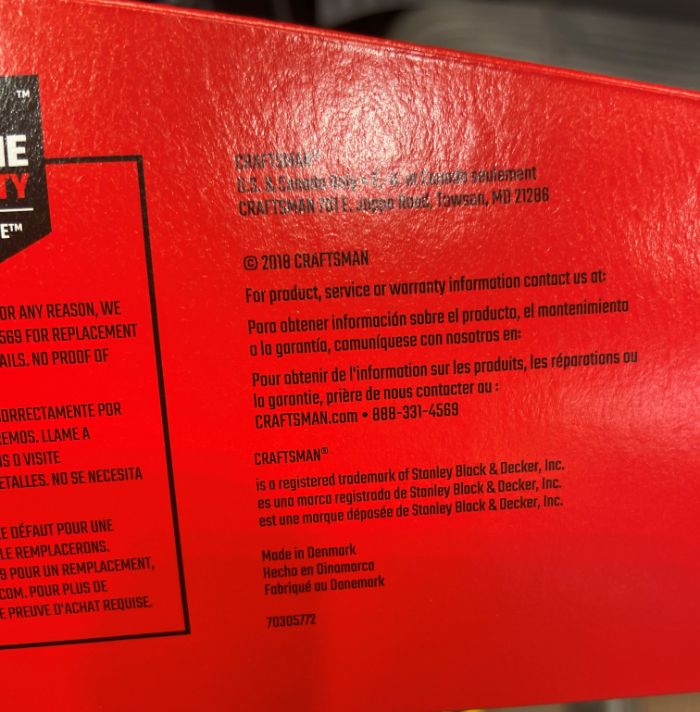 Craftsman snips – made in Taiwan.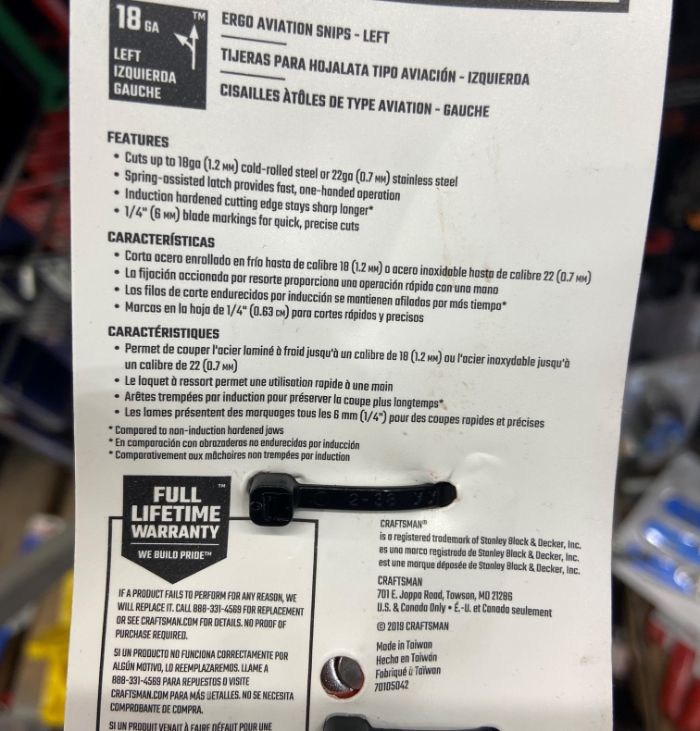 Their sanding discs are assembled here.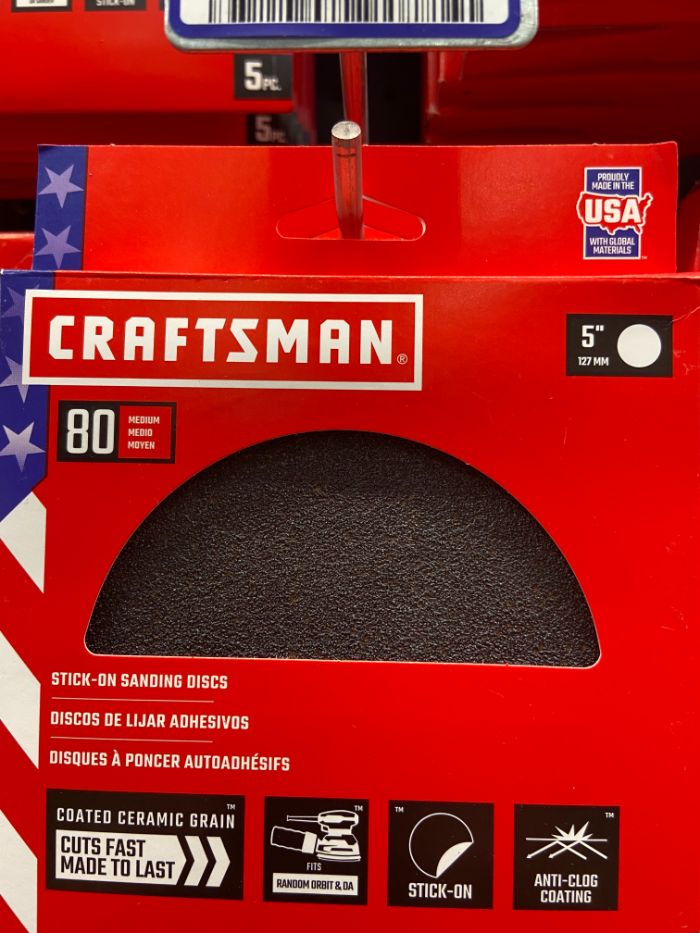 So are their tool boxes, although with global materials.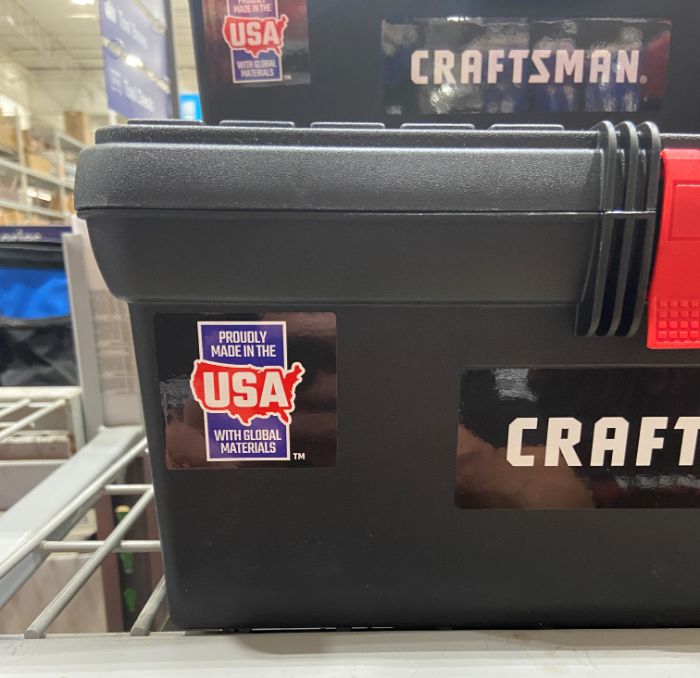 Popular American Made Craftsman Tools
Some screwdrivers – Murphy, NC
Some adjustable wrenches and pliers – Colorado Springs, CO
Popular Craftsman Tools Not Made in the USA
Basic wrenches – India
Screwdriver bits – China and Vietnam
Basic screwdrivers – Taiwan
Portable power tools – produced by company based in Hong Kong
Air compressors – China
Bench vises (American made bench vises here)
Cordless drills – China
Circular saws – China
Gardening tools – Taiwan
Saws – Denmark
Pliers – China
---
YouTube Video: Checking Where Craftsman Tools Are Made
---
Find an American Made Alternative