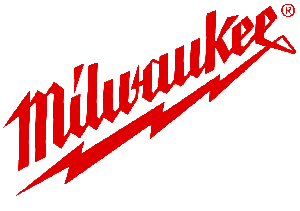 Milwaukee Tool was founded in Milwaukee, Wisconsin by A.F. Seibert in 1924. They are well known for manufacturing electric and power tools, and have recently expanded into other product lines like hand tools, pliers, screwdrivers, knives, and tool combo kits, among other products. After their first 50 years of success, Milwaukee has bounced around quite a bit among different holding companies. In 1975, they were sold to Amstar, then sold to Merrill Lynch in 1986 and Atlas Copco in 1995, and finally Techtronic Industries in 2005. Techtronic Industries is a holding company based in Hong Kong (so they are internationally owned) that has several brands under their control, namely Ryobi, Hoover, and Dirt Devil, among others. Milwaukee Tool is now headquartered in Brookfield, Wisconsin, but do they manufacture all of the products in the U.S.? Verdict below.
Verdict: Are Milwaukee Tools Made in the USA?
Only some of Milwaukee's products are made in the USA. According to their website, they also have manufacturing facilities in China and Europe. Their main American facilities are in Brookfield, Wisconsin and three cities in Mississippi: Greenwood, Jackson and Olive Branch.
Unfortunately, going international is a trend that is becoming very common on the tool industry. However, along with international expansion, Milwaukee Tool is also expanding their manufacturing footprint in the U.S. In December 2017, they announced a significant expansion of their Mississippi factories, creating over 600 new jobs in those cities – this was their fourth expansion since 2012 in that state. They also seem to be very committed to keeping strong roots in Wisconsin, with recent expansions to those facilities as well.
These moves are good signs for Milwaukee and potentially point to strong recent financials, since U.S. manufacturing is typically more costly than cheaper labor and materials overseas. Hopefully we will see Milwaukee Tool continue to invest in their U.S. facilities in years to come!
However, their most popular products are made overseas for now. Most models of their cordless power drills and circular saw are made in China. We are currently investigating the rest of their product catalog to find out what other specific Milwaukee products are made in the USA versus China and other countries. We will update this article with more product specifics when we have them!
Find a suitable alternative: full list of tool brands made in the USA
YouTube Video: Finding Out Where Milwaukee Tools Are Made
---
Related Articles