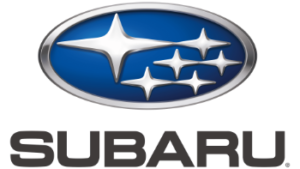 Subaru began making cars in the 1950s. However, the Japanese brand truly began in 1915 by manufacturing aircrafts for Japan in World War II. Their first ground vehicle was produced in 1946 and was a scooter called the Fuji Rabbit.
Prior to car production, Subaru was known as Fuji Heavy Industries (FHI). With the design of their first car, the Subaru 1500, the brand was born. For much of the company's history, most of its manufacturing occurred in Japan. Currently, their corporate headquarters is located in Ebisu, Tokyo.
The American office is headquartered in Camden, New Jersey. Domestically, the company also has an assembly facility in Indiana, 8 regional distribution offices, 3 regional offices, and over 600 US retailers.
In 2022, Subaru was named the Most Trusted and Best Performance Brand by Kelley Blue Book. Subaru is the 9th most popular car brand in the US, selling just over half a million vehicles in 2022 alone. Let's find out where all these cars get made.
Verdict: Where Are Subaru Cars Made?
Subaru cars are made in both Japan and the USA.
The company owns three main manufacturing plants: two in Japan and one in America. The US plant is located in Lafayette, Indiana, and opened in 1989.
The American manufacturing facility goes above and beyond the expectations of an automobile factory. Since 2004, this facility has been zero-waste, meaning they reuse 98% of any potential waste. It is the first of any US auto assembly plant to achieve this status. Not only that, the plant site devotes an astonishing 800 acres of its land to being a wildlife refuge.
Subaru has partnered with eco-friendly brands such as Klean Kanteen and TerraCycle to continuously reduce their impact. The company has donated over $20 million in support of the National Parks Foundation in the US.
Subaru began main vehicle production in Japan at their first plant in 1958. As of January 2014, they had produced 20 million vehicles in Japan. The company has been working towards a zero-waste goal at its Japanese sites since 2002. In 2022, they made 562,601 vehicles in Japan and exported 452,547 of those.
Subaru Manufacturing Plants in the USA
| | | | | |
| --- | --- | --- | --- | --- |
| Facility Name | Location | Annual Production Capacity | Primary Models | Number of Jobs |
| Subaru of Indiana Automotive | Lafayette, Indiana | 280,000+ | LEGACY, OUTBACK, IMPREZA, ASCENT | 5,600+ |
Subaru produces about 30% of its annual vehicle output in the US. Their production in 2022 was the first increase seen in 3 years. Considering American sales in 2022 numbered over 550,000, whether a Subaru purchased in the US was also manufactured here is a toss-up.
International Subaru Manufacturing Plants
Facility Name
Location
Annual Production Capacity
Primary Models
Gunma Plant (Main Plant)
Japan 1-1, Subaru-Cho, Ota-shi, Gunma 373-8555
560,000+ nationally
LEVORG, IMPREZA, SUBARU XV, WRX, SUBARU BRZ
Yajima Plant
Japan 1-1, Shoya-cho, Ota-shi, Gunma 373-0822
LEGACY, OUTBACK, IMPREZA, SUBARU XV, FORESTER
How to Tell Where Your Subaru Car is Made
It's easy to find out where your car was made using the Vehicle Identification Number (VIN). Thanks to the American Automobile Labeling Act (AALA) of 1992, vehicle manufacturers have to identify where their cars are made. You can locate the VIN on your Subaru by looking inside your engine bay under the front hood or along the door jamb of one of the front doors. The VIN is also available online at any major car marketplace.
To see even more detail, you can use a free service like faxvin.com or the NHTSA VIN Decoder to learn more about what the VIN tells you about your specific car.
Other Manufacturers
Related Articles