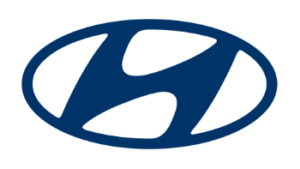 Hyundai Motors was founded in 1967 with the brand's first car, the Cortina. At the time, this initial model was created in partnership with the long-established car brand, Ford. Hyundai didn't construct its own car, independently, until 1975, known as the Pony.
Originating in South Korea, Hyundai had global appeal by using Italian styling and Japanese motors. Before Hyundai came to the US, they entered the market in the UK and Canada. Finally, in 1986 the brand began selling cars in the US.
In 2019, Hyundai sold 4.4 million cars in one year. In 2021, their profits hit a record high. They employ over 120,000 people globally and are currently headquartered in Seoul, South Korea. In the US alone, they have over 820 dealers.
Globally, Hyundai can produce almost 2.5 million cars across its list of factories. Where are these factories located? Let's find out.
Verdict: Where Are Hyundai Cars Made?
Hyundai cars are manufactured all over the world, including in China, Brazil, Turkey, the US, and other locations.
The Hyundai plant in China hosts three individual factories with plans to build two more on-site. The total capacity of these five factories could total nearly 1.5 million vehicles. But currently, their largest factory is located in South Korea. Here, Hyundai owns the world's single largest automobile plant, their Ulsan Plant, which has an annual capacity of over 1.3 million vehicles.
It wasn't until 2005 that Hyundai opened its first (and only) US manufacturing facility in Alabama. They invested $1.8 billion to build this new factory to assemble Elantra sedans, Santa Fe and Tucson SUVs, and the Santa Cruz Sport Adventure Vehicle. The factory has over 3,000 employees.
Hyundai Manufacturing Plants in the USA
| | | | | |
| --- | --- | --- | --- | --- |
| Facility Name | Location | Annual Production Capacity | Primary Models | Number of Jobs |
| Alabama Plant | Montgomery, AL | 400,000 | Sonata, Elantra, Santa Fe CUVs | 3,100 |
The 400,000 vehicles manufactured stateside comprise a high percentage of Hyundais sold in the US. In 2022, the brand sold over 724,000 vehicles. So, the chances that your new US-purchased Hyundai was also manufactured here is close to 50%. Hyundais purchased in the US are most likely built at the Alabama plant or the Ulsan, South Korea factory.
Of the international factories listed below, many only supply cars to their locality or construct commercial vehicles. Hyundai also operates via local manufacturers from other countries, such as Egypt and Indonesia, to supply the local markets.
International Hyundai Manufacturing Plants
| | | | |
| --- | --- | --- | --- |
| Facility Name | Location | Annual Production Capacity | Primary Models |
| Brazil Plant | Sao Paulo | 220,000 | HB20 |
| Ulsan Plant | Korea | 1,300,000+ | Veloster, Kona, Ioniq 5, Santa Fe, Tucson, Palisade, GV80, Elantra/Avante, i30, Venue, Starex, Porter, Staria, Nexo, G70, G90 |
| Asan Plant | Korea | 300,000 | European Market models: Sonata, Grandeur(Azera), Ioniq 6 |
| Jeonju Plant | Korea | 37,000 | Commercial vehicles |
| China Plant | Shunyi District, China | 1,050,000 | Local market models: BT01, Lingxiang, etc. |
| Russia Plant | Sestroretsk, Russia | 200,000 | Solaris – Accent (Russian market focused) |
| Czech Plant | Prague, Czechia | 300,000 | European Market models: I-Series, Kona |
| Turkiye Plant | Izmit, Turkiye | 1,000,000+ | Commercial vehicles |
| India Plant | Irungattukottai, India | 630,000+ | EON, i10, i20 (Indian market focused) |
| Hyundai Thanh Cong Manufacturing Vietnam | Ninh Binh province, Vietnam | 170,000+ | Local market models: i10, Tucson, Porter, Kona, Elantra, Accent, Santa Fe |
| Singapore Plant | Jurong, Singapore | 30,000+ | Ioniq 5, for local market and export |
| Indonesia Plant | Cikarang, Bekasi, West Java | 150,000+ | Mainly the South East Asia Market: Cresta, Ioniq 5, Santa Fe, Stargazer |
How to Tell Where Your Hyundai Car is Made
To find out where your Hyundai was manufactured, you can refer to your Vehicle Identification Number, or VIN. As manufacturers must identify where units were made, the VIN includes this information and more.
To locate your Hyundai's VIN, you will look on the driver's side of the dashboard or inside the door jamb on either front door. You can also look under the vehicle hood.
To see even more detail, you can use a free service like faxvin.com to learn more about what the VIN tells you about your specific car.
Other Manufacturers
Related Articles