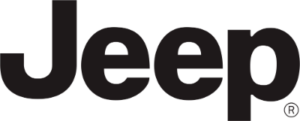 Jeeps may be the most easily recognizable vehicle out there. It's hard to mistake the boxy, utilitarian design for anything other than itself. Founded over 80 years ago with a focus on military use, Jeeps now mostly roam outside the Army bases.
The US automobile manufacturer, Willys-Overland, was contracted to construct vehicles for the Army during World War II. From this, the Jeep brand was born, and after the war, they began to manufacture civilian vehicles too. Today, they are headquartered in Toledo, Ohio.
The Jeep brand is owned by Stellantis, an Amsterdam-based automotive manufacturing company. Stellantis also owns Dodge, Chrysler, Fiat, RAM, and more international brands. Jeep is a division of Chrysler, categorized under its parent company, Fiat Chrysler Automobiles. Therefore, many manufacturing plants are shared across the vehicle brands.
The most popular model of Jeep is the Grand Cherokee. In 2021, over 250,000 of them were sold. Like other models, it is reminiscent of the original military designs. Jeep also manufactures 2-doors, a truck, and other SUV-style vehicles.
With a worldwide market and a choice consumer position within the United States, Jeeps have long held high-ranking popularity. They began as a war effort and now outfit civilian use across the nation. Their start couldn't be more American, but where are Jeeps made now? Read on to find out more.
Verdict: Where Are Jeeps Made?
Jeeps are made in the US and abroad.
For the American market, Jeep assembly and parts manufacturing mainly occur here in the US, with a small percentage of vehicles being made in Mexico or Italy. Jeeps are manufactured worldwide, primarily for their local markets, although India is a production and export hub for European and Australian consumers.
In the US, parent company Chrysler has five manufacturing facilities that produce Jeep models: Two in Detroit, one in Toledo, and one in Warren, Michigan. There is one more facility in Belvidere, Illinois; however, according to recent news, this plant is likely heading toward a shutdown.
In good news, Jeep ranked as the 4th "Most American-Made" vehicle in 2021, only falling behind Tesla and the Ford Mustang.
For their international market, Jeep utilizes their local plants for part assembly. The highest-producing international manufacturing facility is located in Melfi, Italy.
Factories that have manufactured Jeep in the past but have since been closed include Chrysler Australia, Venezuela, Argentina, Brampton Assembly in Canada, Wisconsin,
Jeep Manufacturing Plants in the USA
Facility Name
Location
Annual Production Capacity
Primary Models
Number of Jobs
Jefferson North Assembly Plant Mack Ave. Assembly
Detroit, Michigan

Detriot, Michigan
500,000
Grand Cherokee, midsize SUVs Also, Dodge models
5,096

4,471
Toledo Assembly Complex
Toledo, Ohio
320,000
Gladiator, Wrangler, Wrangler 4xe, Wrangler Unlimited
5,851
Belvidere Plant
Belvidere, Illinois
190,000 capacity, but production is currently at a standstill and may shut down
Cherokee And Chrysler models
1,300
Warren Truck Assembly
Warren, Michigan
Wagoneer, Wagoneer L, Grand Wagoneer And RAM models
4,145
The majority of Jeep models are manufactured right here in the US. The exceptions for the American market include: Jeep Renegade, made in Melfi, Italy; Cherokee and Grand Cherokee, also made in Venezuela; and the Compass, made in Mexico.
International Jeep Manufacturing Plants
| | | | |
| --- | --- | --- | --- |
| Facility Name | Location | Annual Production Capacity | Primary Models |
| Melfi Plant | Melfi, Italy | 300,000 | Renegade, Compass Also, Fiat models |
| FCA Jeep Assembly Complex | Goiana, Brazil | 250,000 | For South American markets: Renegade, Compass Also, Fiat models |
| China Plant | Guangzhou, China The Guangzhou plant is closing and transferring production to Changsha. | 328,000 | For Chinese market: Cherokee, Renegade, Compass, Grand Cherokee |
| India Plants | Ranjangaon, India Pune, India | 245,000 | For local market and European and Australian export: Compass, Renegade Also, Fiat models |
| Arab American Vehicles | Egypt | 17,600 | Military and professional use vehicle, Jeep J8 |
| Toluca Car Assembly | Toluca, Mexico | 100,000 | Compass, Cherokee |
| Canada Factories | Windsor, Ontario | | Mostly EV batteries for Jeep and Chrysler vehicles. |
| Tychy Plant | Tychy, Poland | 300,000 | For European markets: Avenger |
How to Tell Where Your Jeep is Made
There are several ways to locate the Vehicle Identification Number (VIN) on your Jeep. The VIN contains important information about your Jeep, including exactly where it was built. You'll find this number stamped on a metal plate next to the driver's side seat or chassis or through the front windshield.
Your VIN can tell you more than just where your Jeep was made. You can use a free service like faxvin.com or the NHTSA Vin Decoder to pull even more information from your VIN.
Other Manufacturers
Related Articles