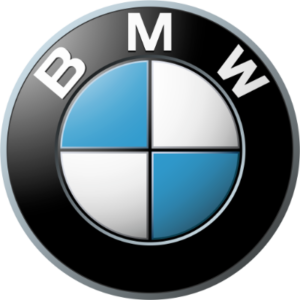 If a person were asked to name a luxury car brand, the most common answer would likely be: BMW. An abbreviation for Bayerische Motoren Werke AG, BMW has long been admired for its sleek extravagance on the road.
Founded in Germany in 1910, the company initially manufactured aircraft engines. It wasn't cars that production evolved to after that, but motorcycles and farm equipment were the next machines to be made by BMW. The first motorcycle debuted in 1923. It took another five years before BMW released its first car, the Dixi.
In 1956, BMW was brought to the United States. It took some time for the car to become popular in the local market, but in 1962 demand rose. BMW continued to expand its market and develop car models, and in 1998, it acquired the Rolls-Royce brand.
The North American headquarters for BMW is located in Dublin, Ohio. BMW had a long history in Germany before setting tires in the US. However, they've made a steady name for themselves here. The demand remains in the US, so where are BMWs manufactured today? Read further to find out.
Verdict: Where Are BMWs Made?
BMWs are manufactured in the US and at global locations. As an international brand, they own facilities locally and overseas in four other countries.
However, the one US site in Greer, South Carolina, is one of the largest production facilities. It was opened in 1994 and is a big reason why BMWs became so popular in the US. Although the plant exports 60% of its production, domestic assembly allows for easy availability. In 2016, BMW was ranked as the 12th most popular car brand in the US.
With 11,000 employees today, the South Carolina factory can produce over 1,500 vehicles in one day. It might suffice to say that BMW's popularity in America is going nowhere but up.
Most of the BMW parts are manufactured in Germany, specifically in Eisenach and Wackersdorf.
BMW Manufacturing Plants in the USA
| | | | | |
| --- | --- | --- | --- | --- |
| Facility Name | Location | Annual Production Capacity | Primary Models | Number of Jobs |
| Spartansburg Factory | Greer, South Carolina | 480,000 Larger production volume worldwide | BMW X Series | 11,000 |
Although there is only one manufacturing facility in the US, it remains one of the brand's most producing factories. The likelihood that a BMW purchased in the US was also manufactured here is high.
International BMW Manufacturing Plants
| | | | |
| --- | --- | --- | --- |
| Facility Name | Location | Annual Production Capacity | Primary Models |
| Munich Factory | Munich, Germany | 100,000 | 3 Series Sedan / Plug in hybrid / Touring, 4er Gran Coupe, i4, M3 Touring |
| Dingolfing Factory | Dingolfing, Germany | 232,000 | 4, 5, 6, 7, 8 Series, iX |
| Leipzig Factory | Leipzig, Germany | 192,000 | 1, 2 Series |
| Regensburg Factory | Regensburg, Germany | 260,000 | 1 Series, X1, X2 |
| Berlin Factory | Berlin, Germany | 200,000 | Motorcycles |
| Mexico Factory | San Luis Potosi, Mexico | 205,000 | 2 Series Coupe, 3 Series Sedan, M2 |
| Lydia Plant | Shenyang, China | 390,000 | Electric vehicles, i3 X1 LWB, 1 Series Sedan, 2 Series Tourer, 3 Series Sedan |
| Plant Dadong | Dadong, China | 440,000 | 5 Li, iX3 |
| BMW South Africa | Rosslyn, South Africa | 76,000 | Mainly European markets: X3 |
| South American Automobile Plant | Araquari Brazil | 32,000 | 1 Series, 3 Series Sedan, X1, X3 |
| Magna Steyr Automobile Plant | Graz, Austria | 200,000 | 5 Series |
How to Tell Where Your BMW is Made
It's important to know information about your specific car, like when and where it was built. To do this, you can access your BMW's Vehicle Identification Number, or VIN. The VIN is a way to unlock information about your car and even track recalls and warranties.
To locate the VIN on your BMW, you will look inside the door jamb of the driver's side or through the windshield at the corner dashboard. It will be a 17-digit series of letters and numbers. You can capture more information from the VIN by using a free service like faxvin.com.
Other Manufacturers
Related Articles