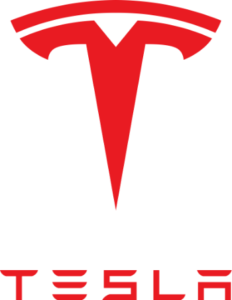 Tesla ignited the market for electric vehicles when it released its first Model S in 2012. Fast forward to 2023, and Tesla is the world's most valuable automaker.
Their first factory was located in Fremont, California, and remains there today. Ever expanding, they recently built a new global headquarters and manufacturing site in Austin, Texas. This site will also serve as a manufacturing hub.
Elon Musk has held the position of CEO since 2008. Although the company has had its ups and downs, they continue to grow. In 2022, annual sales were around 1.3 million vehicles, demonstrating an incredible 40% sales growth.
There are only four models of car in production by Tesla: sedans: Model S and Model 3, a mid-size SUV: Model X, and a compact utility vehicle: Model Y. Furthermore, the company has released concepts for a semi-trailer truck, a second generation roadster, and a Cybertruck.
Today, Tesla employs over 70,000 people on three continents and can manufacture over 1 million cars annually. Where those cars are made may make a difference to the consumer. Read on to find out more.
Verdict: Where Are Tesla Cars Made?
Tesla Cars are made in the US, China, and Germany.
The company originated in the US and began manufacturing in the US. With expansion, Tesla opened another US facility and two international facilities. Today, their central manufacturing hub is in Shanghai, China, where their annual production is around 750,000 vehicles.
However, their first factory in Fremont, CA, is a close second with an annual production capacity of around 600,000. By these numbers, just under half of all Teslas are made here in the USA.
According to CEO Elon Musk, the majority of raw materials for Tesla cars are sourced from the US and Canada, with less than one-third imported from Mexico.
Tesla produced 1.3 million vehicles in 2022 and plans to up that number to 2 million by the end of 2023. But, Tesla doesn't just produce electric cars. The company also manufactures electric motors, batteries, power trains, solar panels, and more. Aside from the automobile facilities listed below, Tesla also hosts sites in Nevada and New York for other manufacturing.
Tesla Manufacturing Plants in the USA
| | | | | |
| --- | --- | --- | --- | --- |
| Facility Name | Location | Annual Production Capacity | Primary Models | Number of Jobs |
| Fremont Factory | Fremont, CA | 600,000 | Model S, Model 3, Model X, Model Y | 22,000 |
| Gigafactory Texas | Austin, TX | 250,000 | Model Y, Cybertruck | 12,000+ |
Total US production annually sits at around 850,000 units. Compared to the international capacity detailed below, the main manufacturing remains overseas, though barely.
International Tesla Manufacturing Plants
| | | | |
| --- | --- | --- | --- |
| Facility Name | Location | Annual Production Capacity | Primary Models |
| Gigafactory Shanghai | Shanghai, China | 750,000 | Model 3, Model Y |
| Gigafactory Berlin-Brandenburg | Berlin, Germany | 250,000 | Model Y |
How to Tell Where Your Tesla Car is Made
To find out exactly where your Tesla was manufactured, you can refer to the Vehicle Identification Number, or the VIN. By standard, manufacturers must disclose information, such as country of origin, to vehicle owners.
To locate the VIN of your Tesla, you have two options. Electronically, you can activate the Touch Controls, then select Software. You can also locate the VIN by looking into your windshield for a small metal plate at the top of your dashboard.
To learn more about your vehicle, you can use a free service like faxvin.com to pull more information from your VIN.
Other Manufacturers
Related Articles