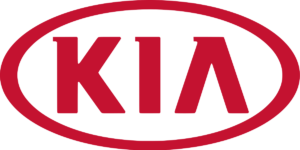 Kia Motors is a South Korean automotive manufacturer that is headquartered in Seoul, South Korea. Since being founded in 1944, Kia has blown up to be one of the biggest car manufacturers in the world, only second to Hyundai, selling over 3 million vehicles per year. Hyundai actually has a minority stake in Kia and owns about 34% of the company as of 2015. With that amount of sales volume, Kia has distributed their manufacturing worldwide. Are any of those vehicles made in America? Our verdict is below.
Verdict: Where are Kias Made?
Kias are primarily produced in South Korea, the company's home country. They also have production facilities in Vietnam, Slovakia, China, Mexico, India, Pakistan, and the United States.
This news isn't surprising to us since Kia is a South Korean company. We are encouraged by the fact that they have a U.S. facility though, located in West Point, Georgia. Kia produces an estimated 3 million cars annually, about 360,000 of which (10%) are American made. Those numbers are pretty similar to Kia's home facility, their Sohari plant in South Korea, which also produces about 10% of Kia's total annual production.
Kia Manufacturing Plants in the USA
| | | | | |
| --- | --- | --- | --- | --- |
| Facility Name | Location | Annual Production Capacity | Primary Models | Number of Jobs |
| Kia Motors Manufacturing Georgia (KMMG) | West Point, GA | 360,000 | Sorento, Optima, Telluride | 14,000 |
---
Kia's lone facility in the U.S. is very large, covering 2.2 million square feet and 2,200 acres, employing more than 14,000 jobs in the West Point, Georgia region.
International Kia Manufacturing Plants
| | | | |
| --- | --- | --- | --- |
| Facility Name | Location | Annual Production Capacity | Primary Models |
| Sohari Plant | Soha-dong, South Korea | 320,000 | Rio, Quoris, Carnival |
| Hwaseong Plant | Woojeong-myeon, South Korea | 563,000 | K3, K5, K7, Sorento, Mohave, NIRO |
| Gwangju Plant | Gwangju, South Korea | 600,000 | Soul, Seltos, Carens/Rondo, Sportage, Bongo/K-Series |
| Seosan Plant | Seosan, South Korea | 230,000 | Picanto/Morning, Ray |
| Chu Lai Plant | Chu Lai, Vietnam | Unknown | Unknown |
| Žilina Plant | Žilina, Slovakia | 350,000 | cee'd, Sportage, Venga |
| Yancheng Plant | Yancheng, China | 890,000 | K2, K3, K4, K5, Forte, Cerato, Soul, Sportage |
| Monterrey Plant | Pesquería, Mexico | 300,000 | Forte, Rio |
| Kia Motors India | Anantapur district, India | 300,000 | Seltos, Carnival |
| Kia Lucky Motors | Karachi, Pakistan | Unknown | Picanto, Sportage, Grand Carnival, Frontier |
---
As you can see, the majority of Kia's manufacturing happens overseas. Each of these facilities specialize in different models, which is pretty typical for auto manufacturers. Most facilities only produce a handful of models since each additional model adds complexity to the assembly line process.
How to Tell Where Your Kia is Made
Fortunately, auto manufacturers have to be super transparent about where their cars are made – it's all in your vehicle identification number (VIN)! You can typically find your VIN in a few locations:
Under the hood
Driver's side interior dash
Front end of the frame
Driver's side inside door pillar
Grab that VIN and plug it into a VIN lookup service like faxvin.com. As you can see below, we found this Kia was manufactured in the West Point, Georgia plant.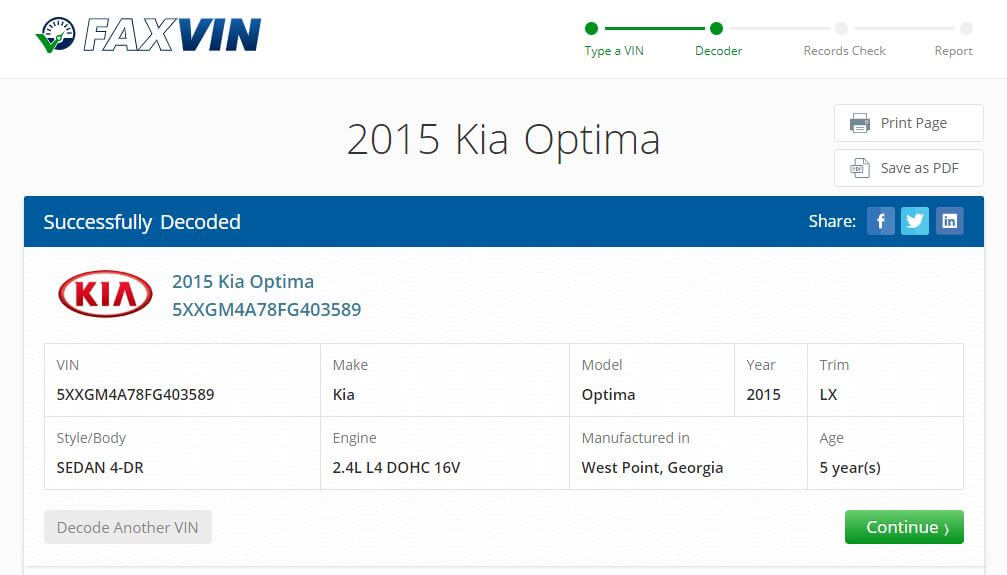 Got more questions about where Kia cars are made? Send us a message and we'll help you figure it out.
Other Manufacturers
Related Articles