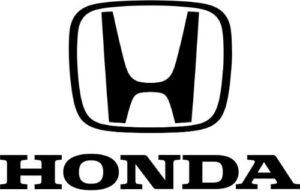 Honda Motor Company was co-founded in Hamamatsu, Shizuoka, Japan, in the late 1940s as a motorcycle manufacturing company. When Honda grew and expanded to the United States in the 1950s, they began to create and make cars.
The Honda Accord is one of the all-time best selling passenger vehicles, and it was created and manufactured in Japan. However, the United States now produces the majority of Honda Accords. Is that the same trend with other models?
Honda now has distribution plants across the globe in the United Kingdom, China, Mexico, and many other countries. How many of their vehicles are made in the USA? Our verdict is below.
Verdict: Where are Hondas Made?
Many of Honda's larger model vehicles are manufactured in the United States, along with their luxury Acura brand vehicles. Smaller cars, like the Fit, and newer vehicles like the HR-V, are made overseas.
Here's a breakdown of all their manufacturing plants, domestic and abroad.
Honda Manufacturing Plants in the USA
| | | | | |
| --- | --- | --- | --- | --- |
| Facility Name | Location | Annual Production Capacity | Primary Models | Number of Jobs |
| Marysville Auto Plant | Marysville, OH | 440,000 | Accord Hybrid, Accord Sedan, Acura ILX, Acura TLX, CR-V | 4,700 |
| East Liberty Auto Plant | East Liberty, OH | 240,000 | CR-V, Acura MDX, Acura RDX | 2,800 |
| Performance Manufacturing Center | Marysville, OH | 2,920-3,650 | Acura NSX | 100 |
| Honda Manufacturing of Alabama | Lincoln, AL | 340,000 vehicles, 340,000 engines | Odyssey, Pilot, Ridgeline, Passport, V-6 engines | 4,500 |
| Honda Manufacturing of Indiana | Greensburg, IN | 250,000 | Civic Coupe, CR-V, Insight | 2,500 |
---
As you can see, some of Honda's biggest facilities by total production capacity are in the United States, which is great to see. Okay, let's dive into their international plants.
International Honda Manufacturing Plants
Facility Name
Location
Annual Production Capacity
Primary Models
Saitama Factory Sayama Automobile Plant
Sayama-shi, Saitama, Japan
250,000
Odyssey, Stepwgn, Freed, Accord, Acura RLX/Legend, Clarity PHEV, Jade
Saitama Factory Yorii Automobile Plant
Yorii-machi, Osato-gun, Saitama, Japan
250,000
Fit, Vezel, Grace, CR-V, Civic Sedan
Honda Auto Body Co., Ltd.
Yokkaichi-shi, Mie, Japan
36,000
ACTY Truck, S660
Honda Canada Inc. (2 plants)
Ontario, Canada
390,000
Civic, CR-V, engines
Honda De Mexico, S.A. De C.V.
El Salto, Jalisco, Mexico
63,000
Fit, HRV
Honda Automoveis Do Brasil Ltda. (2 plants)
Sao Paulo, Brazil
240,000
Civic, Fit, City, HR-V, WR-V, Jazz
Honda Motor De Argentina S.A.
Buenos Aires, Argentina
30,000
HR-V
Honda of The U.K. Manufacturing Ltd.
Swindon, Wiltshire, U.K.
250,000
Civic Hatchback, Civic Type R
Honda Automobile Western Africa Ltd.
Nigeria
1,000
Accord
Honda Turkiye A. S.
Kocaeli, Turkey
50,000
Civic Sedan
Dongfeng Honda Automobile Co., Ltd. (3 plants)
Wuhan, Hubei, China
600,000
CR-V, Inspire, Elysion, UR-V, XR-V, Civic, Jade, Greiz, Envix, Gienia
GAC Honda Automobile Co., Ltd.
Guangzhou, Guangdong
600,000
City, Crider, Vezel, Breeze, Accord, Odyssey, Avancier, Acura CDX, Acura TLX, Fit, Everus VE-1, Shirui
Honda Automobile (Thailand) Co., Ltd. (2 plants)
Purachinburi, Thailand
270,000
Brio, Brio Amaze, City, Mobilio, BR-V, CR-V, Accord, HR-V, Civic, Jazz
Honda Cars India Ltd. (2 plants)
1. Greater Noida, Uttar Pradesh
2. Tapukara, Rajasthan
240,000
City, Brio, CR-V, Amaze, Jazz, BR-V, WR-V
P.T. Honda Prospect Motor (2 plants)
Jakarta, Indonesia
200,000
CR-V, HR-V, Mobilio, Jazz, Brio RS, Brio Satya, BR-V
Honda Malaysia Sdn Bhd (2 plants)
Pegoh, Malacca, Malaysia
100,000
Civic, Accord, CR-V, City, Jazz, HR-V, BR-V
Honda Atlas Cars (Pakistan) Limited
Lahore, Pakistan
50,000
Civic, City, BR-V
Honda Cars Philippines, Inc.
Laguna, Philippines
30,000
City
Honda Taiwan Motor Co., Ltd.
Pingdong, Chinese Taipei
30,000
CR-V, City, Fit, HR-V
Honda Vietnam Co., Ltd. (3 plants)
Vin Phuk, Vietnam
10,000
City
---
How to Tell Where Your Honda is Made
Fortunately, the United States manufacturers many of the Hondas driven today. The vehicle identification number (VIN) will confirm where your Honda was made. You can typically find your VIN under your hood or on your driver's side door. A VIN beginning with the number one was made in the United States while a VIN starting with the letter "J" was manufactured in Japan. For more information about your VIN, use a free lookup service like faxvin.com.
Other Manufacturers
Related Articles