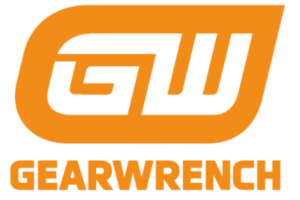 GEARWRENCH is a popular brand of hand tools that was founded in 1996. The product that launched them into success was a ratcheting wrench designed for Professional Automotive Technicians. They sold over 100 million wrenches after only six years in business. 
The company strives to release innovative wrenches and tools, yet they also sell pry bars, sockets, and more. Today, they sell over 2,500 unique products. GEARWRENCH is a subsidy of the Apex Tool Group, which also owns many other brands such as SATA, Crescent, Cleco, and more. Apex Tool Group is headquartered in Sparks, Maryland.
For GEARWRENCH, their products represent "Speed, Strength, and Access,"… but for us, the question is, where do they manufacture? Let's find out. 
Verdict: Is GEARWRENCH Made in the USA?
No, GEARWRENCH is not made in the USA. The company manufactures its products in East Asian countries. 
The GEARWRENCH website is considerably lacking. You can do exactly what they want you to do there: shop. But you're out of luck when it comes to learning about the brand, understanding its history, and peering into its processes. 
Background information about the brand can be found on their mother company's website, the Apex Tool Group, although it is minimal. There's no meat to the potatoes.
Just as difficult to find is information about where GEARWRENCH tools are manufactured. Scouring the website yields no related information. The product pages offer no details as to the country of origin. 
Without any luck locating information on the company's website, About Us page (nonexistent), or product pages, we contacted customer service. In our original inquiry, we asked where the products are manufactured and if any are made in the USA. The answer they supplied was succinct and clear. GEARWRENCH is not a US-made brand.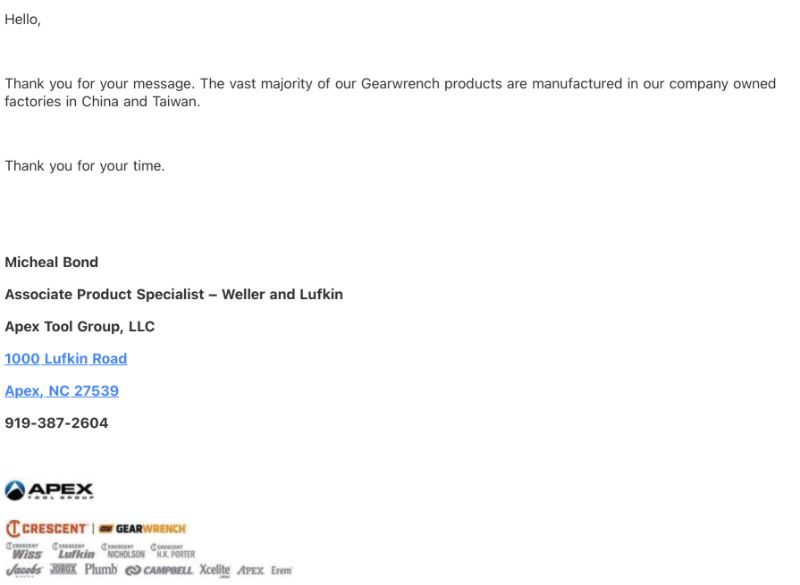 It's quite likely that the specific location of their manufacturing gets lost in the fog of the wide range of brands that Apex Tool Group offers. Why keep track of where each item is made for every single one of your 20+ brands? Well, we see the value in that information, but many big companies do not.
GEARWRENCH is a young brand founded less than 30 years ago. The Apex Tool Group, although an American supplier, doesn't do the majority of their making in America. With over 20 factories worldwide, much of the work is done overseas. And for GEARWRENCH, at least, we know that work happens in China and Taiwan. 
Popular American Made GEARWRENCH Products
Popular GEARWRENCH Products Not Made in the USA
2 Pc. PITBULL Dipped Handle Electrician's Plier Set
18 Pc. ¼" 90-Tooth Ratchet & Drive Tool Set with EVA Foam Tray
Torque Screwdriver
Related Articles