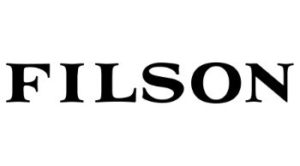 When you think about outdoor brands, one that might come to mind is Filson. Established in the late 1800s, the brand has been around for ages and has an established position as an outdoor outfitter.
They make a name for themselves for producing high-quality and hefty goods out of wool and "tin cloth," also known as waxed cotton. Outdoor enthusiasts love their lumberjack style and use of hardy natural materials. According to the brand, Filson is "tough, but comfortable."
Filson has been headquartered out of Seattle, Washington, since its beginning in 1890. Idealized by a pioneer and birthed into the gold rush, Filson hit the ground running. To this day, they keep that hardy spirit alive by retaining many of the clothing styles they started with. The goal, then and now, was to create durable clothing that could hold up in the great outdoors.
Let's dive a bit deeper into their manufacturing process. When the founder of the company, C.C. Filson, opened his company, he owned his own mill and manufactured products locally right out of Washington. They retained their clothing styles from the start, but did they retain their manufacturing practices? Our verdict is below.
Verdict: Are Filson Products Made in the USA?
The quick answer is: yes and no. According to our analysis, only 20.1% of Filson's products are listed as "Made in USA." All other products either have qualifiers (example: "made with imported material") or are made internationally.
19.4% of Filson products are made in Bangladesh, 14.9% in Vietnam, 12.5% in Sri Lanka, and the rest in several other countries. We have a full list of all manufacturing locations in a table below.
According to the official brand stance on its FAQs page, many of its products are still made at its headquarters in Seattle. But, they also have manufacturing partners in India, China, and several other countries.

Filson has 39 products (1.2% of their total product inventory) listed as "made in China."

Here's an example of one of their FAQs stating that they manufacture in India as well.

As far as sourcing raw materials go, it looks like Filson uses both local and imported goods. This includes their wool and waxed cotton goods. So, many of the products they market as "made in the USA" are not 100% made here since they aren't sourcing all of their raw materials domestically.
Filson is pretty open about its sources and manufacturing locations. You can search the website for "Made in the USA" and find products that are produced domestically. However, not all sourcing locations are listed for every product. Here are some examples.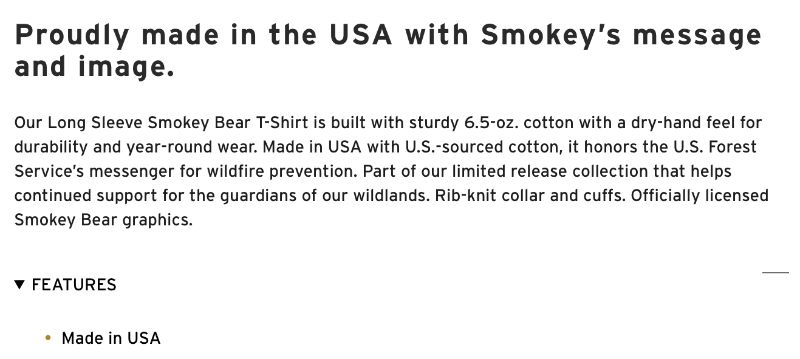 Here's another example with the sourcing location listed.

And another example with different messaging about assembly, but not sourcing locations.

To view the country of origin for any product on their website, simply scroll down to the "Manufacturing" section of a product page, and you'll get your answer.
Below is info from the Filson x Danner Trail 2650 Hiker Boots product page: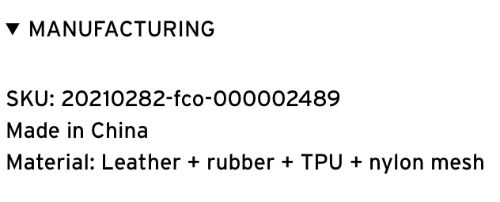 Below is info from the Husky Jeans product page, where they list a stipulation on the sourcing location: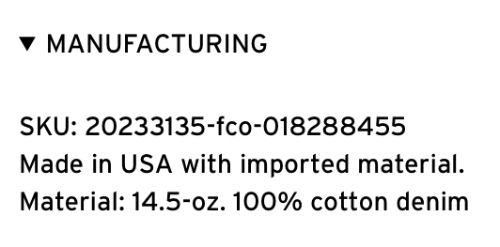 Given the transparency, we did a full analysis of their online store (3,316 products) to see what the breakdown is by manufacturing location. Here are our results.
| | | |
| --- | --- | --- |
| Description | Products | Percentage |
| Made in USA | 665 | 20.1% |
| Made in Bangladesh | 644 | 19.4% |
| Made in USA with imported material | 631 | 19.0% |
| Made in Vietnam | 493 | 14.9% |
| Made in Sri Lanka | 415 | 12.5% |
| Made in the Philippines | 64 | 1.9% |
| Made in India | 63 | 1.9% |
| Made in Peru | 54 | 1.6% |
| Made in Canada | 43 | 1.3% |
| Made in USA with North American leather | 40 | 1.2% |
| Made in China | 39 | 1.2% |
| Made in Portugal | 39 | 1.2% |
| Made in Japan | 33 | 1.0% |
| Made in Thailand | 26 | 0.8% |
| Made in Korea | 15 | 0.5% |
| Sewn in Seattle | 13 | 0.4% |
| Made in Scotland | 13 | 0.4% |
| Made in the Dominican Republic | 8 | 0.2% |
| Made in USA with domestic and imported material | 7 | 0.2% |
| Made in Mexico | 5 | 0.2% |
| Made in Spokane, WA with globally-sourced components | 4 | 0.1% |
| Made in Colombia | 2 | 0.1% |
Of all the products we analyzed in Filson's store, they have US-assembled options for shirts, beanies, mugs, playing cards, utility knives, patches, and more.
Filson is a confusing brand. We appreciate their transparency, but pushing "American Heritage" and patriotic symbols all over their marketing and not following through with 100% US manufacturing just doesn't sit well with us.
Anyways, check out some of our related research below to find better American made alternatives.
Popular American Made Filson Products
Long Sleeve Smokey Bear Pioneer T-Shirt
Wool Knit Beanie
Bird & Trout Knife
Popular Filson Products Not Made in the USA
Filson x Danner Trail 2650 Hiker Boots
Vintage Flannel Work Shirt
Handmade Mittens
Related Articles