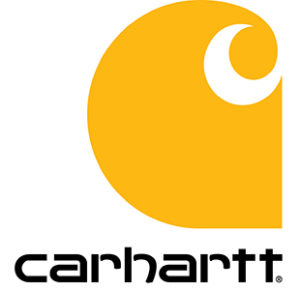 Carhartt makes durable workwear and outdoor gear and is a very well-recognized brand across the country. They were founded in 1889 in the Detroit area by Hamilton Carhartt and remain a family-owned private business today. Carhartt is well known for its heavy-duty jackets, which are made with a stiff 12-ounce cotton canvas to minimize tears and keep the wind out. They've grown tremendously over the years, which obviously means expanding manufacturing capabilities. Are their products still produced here? Let's run through where they are making all of their clothes today.
Verdict: Is Carhartt Made in the USA?
No, most Carhartt apparel and other products are made internationally in countries like Mexico, Guatemala, India, Bangladesh, and other countries. They still have a few items made in the US, although they are hard to find. They have manufacturing facilities in Kentucky and Tennessee, have a total of 2,000 U.S.-based employees, and source most of their materials from local American companies.
Carhartt identifies their American made products in their online store with a Made in the USA logo, below. They also used to group those products together in their shop (here), but it doesn't look like they do that anymore. The other problem is that this sticker also lumps in products that are made with some imported parts, so they don't distinguish between what products are made of 100% American parts and which have some imported materials. All products with this label are assembled in the U.S. If a product doesn't have this label, it is likely made internationally. To be fully sure about the origin of a specific product that we don't call out below, give them a call and their customer support department should be able to help.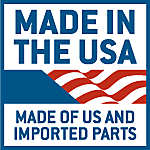 Here are some of the local materials suppliers they use for their products:
Straus Knitting Mills for rib knit fabric – St. Croix, WI
Hope Global – Cumberland, RI
Green Mountain Knitting – Milton, VA
Franklin Braid for drawcords – Emporia, VA
YKK Snaps USA for metal fasteners and snaps – Lawrenceburg, KY
Mt. Vernon Mills for cotton – Alto, GA
YKK USA for sliders and zipper tape – Macon, GA
Popular American Made Carhartt Products
Some duck jackets – Kentucky and Tennessee
Some work-Dry socks – Kentucky and Tennessee
Some knit hats – Kentucky and Tennessee
Some dungaree pants – Kentucky and Tennessee
Popular Carhartt Products Not Made in the USA
Jeans – Mexico
Boots – Mexico
Belts – Mexico
Bags – Mexico
Henley shirts – Guatemala
Some duck cloth jackets – India
Shorts – Bangladesh
YouTube Video: Checking Where Carhartt Apparel Is Made
---
Find an American Made Alternative