Yosemite is a national treasure and has inspired so many businesses, arts, and personal conquests. The North Face clothing company is one among many that have sprouted from experiencing the park. Created by climbers in 1966, The North Face began as a trading outpost and soon became an epicenter for outdoor enthusiasts.
Now owned by VF Corporation, a global clothing brand, North Face joined a larger coalition of activewear companies. Other brands owned by the VF Corporation include Altra, SmartWool, Timberland, Vans, and more. The mother company is headquartered out of Denver, Colorado, and in 2020, North Face also moved to Colorado.
You'll see North Face gear on many star athletes like ultra runner Dean Karnazes and free solo champ Alex Honnold. In 2018, they launched North Face Renewed: an initiative to repair damaged and used items and get them back in the game.
They've come a long way from a local climber outpost…so where are their products made now? We did some searching to find out where The North Face does its manufacturing.
Verdict: Is The North Face Made in the USA?
North Face products are primarily not made in the USA. The company employs facilities across the globe, mainly in China and India. They also manufacture in Guatemala, El Salvador, Jordan, Mexico, and Cambodia.
It took a bit of prodding to get this information from customer service. After a few failed Live Chat attempts, we sent an email. Initially, the response was not helpful, but after further requests, a representative finally provided some decent information.
We run into this problem quite often with big companies, especially when it comes to clothing. Fast fashion is a serious issue in modern times, and clothing items are produced at such a rate that it would alarm any sustainably minded person.
According to Earth.org, the world trashes about 1.9 million tons of textile waste. Every. Year.
And companies like The North Face produce garments at such a rate that they can't even keep track of where items are made! If you can't filter down where you manufacture each garment, how much care and intention really go into the process?
The North Face defers manufacturing location information to checking the tag. Of course, this doesn't help you do any filtering for online shopping. And, in person, it means that you're snooping tags on every single item.
The following Made in Bangladesh tag is from The North Face – RMST Mountain Light Futurelight Triclimate Jacket Black: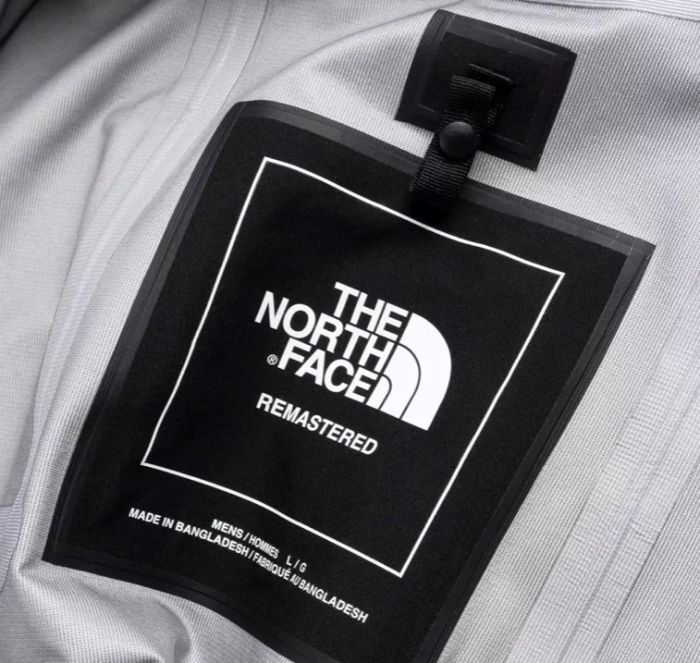 Here are a few other examples from our shopping adventures.
Made in Guatemala: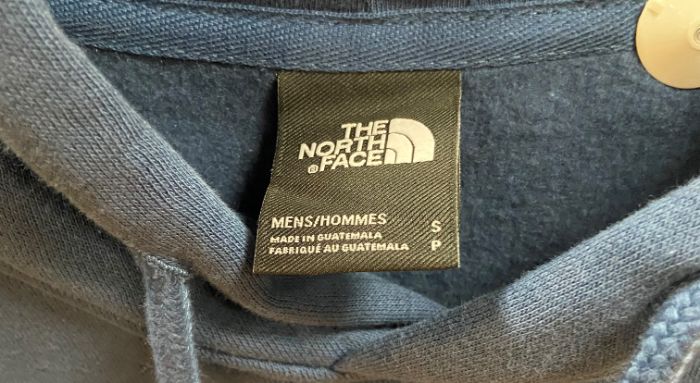 Made in Jordan: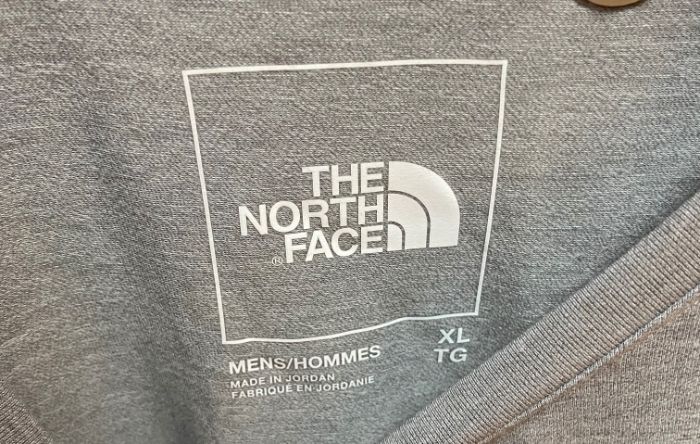 Made in Mexico: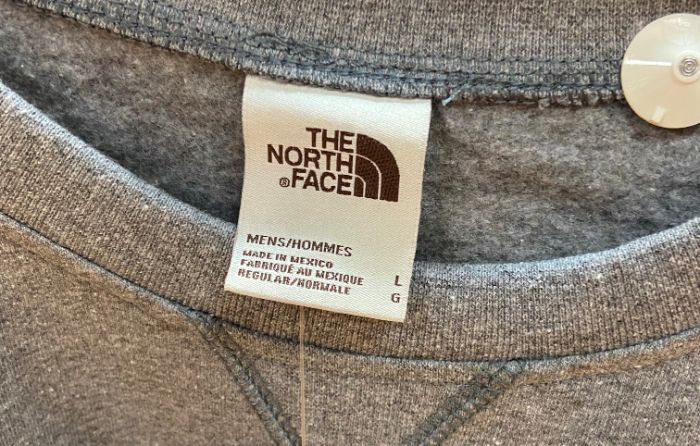 Sadly, another classic move by North Face is its transition from local production to overseas manufacturing. If you're lucky to snatch up vintage gold North Face, you'll likely see a Made in the USA label.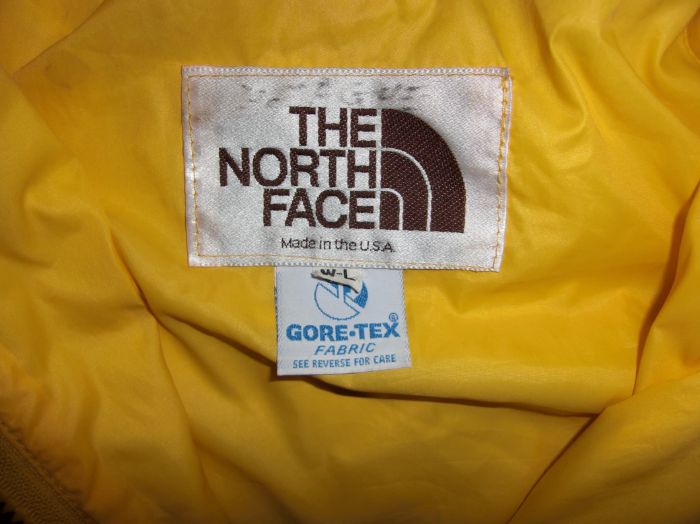 From our search of their online shop, we could only find ONE product that is made in the USA. The TNF Freebeenie is where American manufacturing starts and stops for modern-day North Face:

For a company that sings a lot about environmental protection, responsible sourcing, and sustainability, we'd expect a little more transparency in finding out where their items are made.
Popular American Made North Face Products
Popular North Face Products Not Made in the USA
Men's Lone Peak Triclimate 2 Jacket
Women's Printed 71 Sierra Down Short Jacket
Men's Printed Heavyweight Pullover Hoodie
YouTube Video: Checking Where The North Face Is Made
---
Related Articles