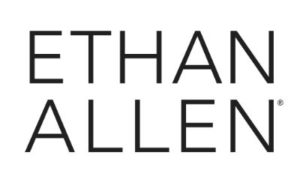 Nearly 100 years ago, Ethan Allen was founded by a pair of brother-in-laws in Vermont. It wasn't beds and chairs that they sold, though…it was little garden gnomes and trellises.
After purchasing an old sawmill a few years later, the pair began to produce furniture. They debuted a line of colonial-style homewares in 1939 and also presented their current company name, though it wasn't officially changed until thirty years later. "Ethan Allen" was an American soldier who led a band of brothers called the Green Mountain Boys during the American Revolution.
Today, Ethan Allen is headquartered in Danbury, Connecticut. Here, they sponsor several local endowments to support local education at their neighboring university, Western Connecticut State University. They've donated over $1 million to support the school's honor program and $250,000 to support students attending school to become educators.
Ethan Allen acts in many humanitarian needs, supporting COVID-19 relief efforts, hurricane recovery in Honduras, and offer on-site medical support at their factories.
They're named after an American hero. Surely, their furniture remains American as well? Read on to find out.
Verdict: is Ethan Allen Furniture Made in the USA?
Yes, a lot of Ethan Allen furniture is produced in the USA…about 75% is made in North America. Manufacturing mainly occurs at their nine factories located in the US, Mexico, and Honduras. Seven facilities are in the US, two are in Mexico, and one is in Honduras. The company also sources items outside of their owned facilities with other global partners like India and Indonesia.

The company is proud of its largely American-made ethos. Ethan Allen highlights the process of their craftsmen and states that many of their wood pieces are made in the land of their founding in Vermont.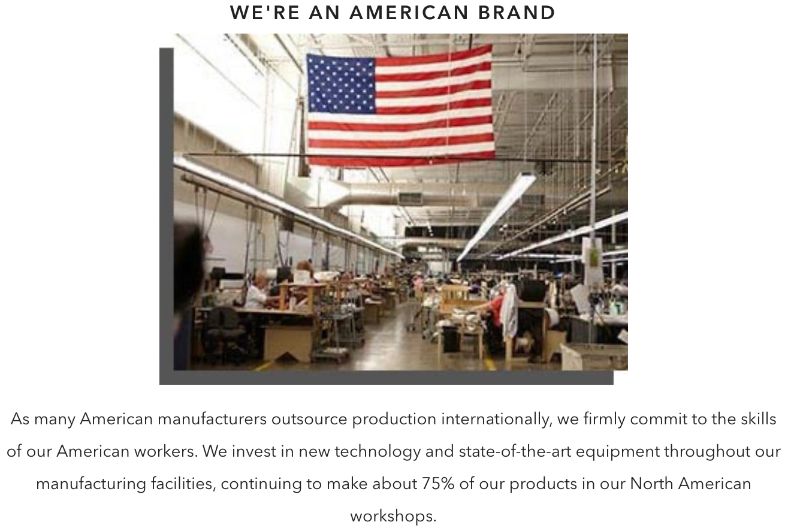 To find where an Ethan Allen product has been manufactured, visit a product page and scroll to the "Additional Information" tab. Here, you will find the country of origin. Most wooden pieces are manufactured in the US, though some are made in Honduras or Indonesia. Fabric items are mostly made in India, though many table linens are US made. Rugs and lighting are mostly made in India.
The following information from the Garment-Dyed Quilt with Chevron Stitch:

The following information from the Villa Triple File Bookcase:

Though a good 75% of its products are produced in North America, Ethan Allen is making an effort to expand their US manufacturing, specifically in Vermont.

Aside from being committed to keeping its products mainly US made and even expanding that practice, Ethan Allen also sets themselves apart as a company by their percentage of women in leadership. Over 69% of their design leaders, 1 in 4 of their manufacturing leaders, and 58% of their corporate leaders are all women.
While not everything from Ethan Allen is made in the US, many of their products are. It's incredibly easy to discover where each and every item originates from on the website.
Popular American Made Ethan Allen Furniture
Villa Triple File Bookcase
Arlo Custom Embroidered Cloth Placemats, Set of 4
Custom Dining Table
Popular Ethan Allen Furniture Not Made in the USA
Garment-Dyed Quilt with Chevron Stitch
Angela Modern Pendant
Riyan Soumak Rug
Related Articles