La-Z-Boy is anything but. They've been around for over 100 years, and if you don't have at least one uncle with a La-Z-Boy recliner in their living room, it may be considered a travesty.
They are credited with the invention of the recliner, hence the name La-Z-Boy. Though the original design was made of orange crates, today's recliners are a bit more robust. And these days, they sell a lot more than that signature piece.
The company is based out of Monroe, Michigan, and distributes its products worldwide. There are La-Z-Boy-specific retail shops throughout the US, and items are also sold wholesale to other retailers and licensed to global distributors.
Under the La-Z-Boy corporation are subsidiary brands such as Joybird, Hammary, Kincaid, and more.
A ragtag business born from orange crates to a global enterprise, La-Z-Boy has comforted generations of tired dads. What manufacturing location do we have to thank for all those plush cushions and perfectly angled recliners?
Verdict: Is La-Z-Boy Furniture Made in the USA?
Yes and no. La-Z-Boy Furniture is made both in the US and Mexico.
The company has three manufacturing locations in each country. All of the distribution centers are located stateside.
La Z Boy Likes to say that they are "Handcrafted in North America." The problem is that North America includes no less than 23 independent countries. Thankfully, the La Z Boy website narrows it down and states that their products are made in the US and Mexico.
Both the US and Mexico are a part of North America, so they aren't wrong with their handcrafting statement. Manufacturing plants are spread equally in these two countries, with three locations in each.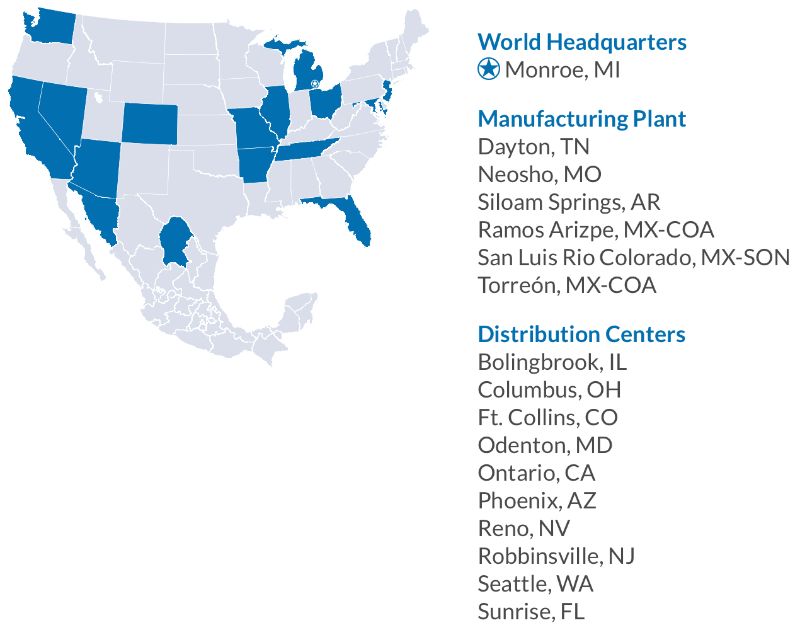 If you search the website for "Made in USA," you are stealthily redirected to a page titled "American Heritage." This page features the above map, details a bit of La Z Boy's history, and links to articles.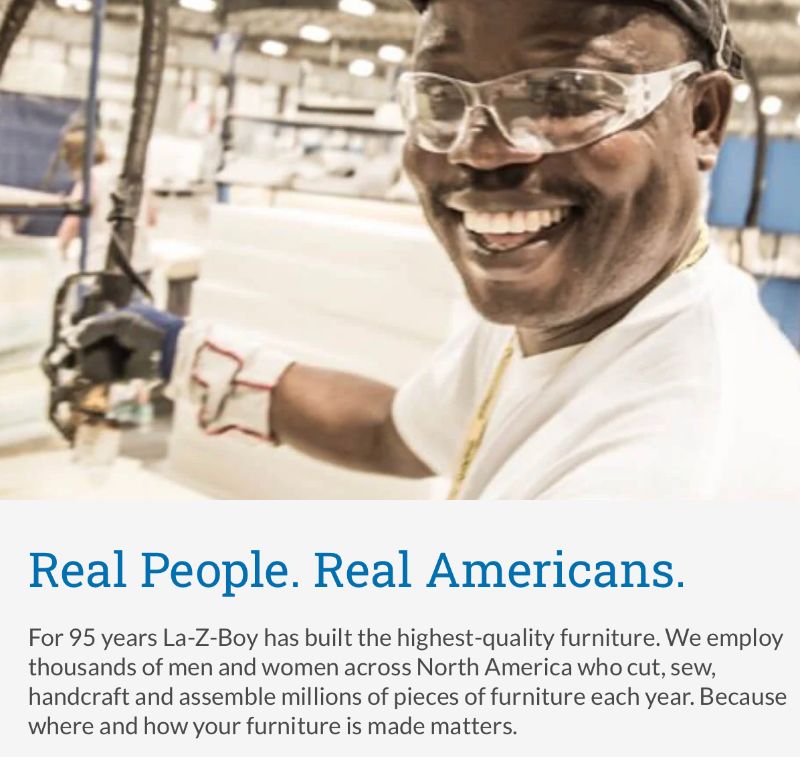 On each product page, for soft furniture items that is, the manufacturing location information states the following: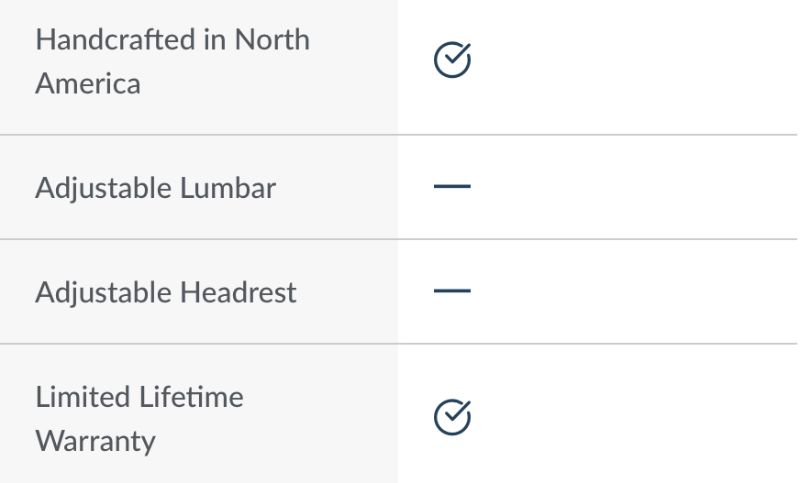 We're glad to know that every La-Z-Boy item is made in North America, but it doesn't tell us what country in North America the item came from. Though their website narrows it down to two (US and Mexico), their product pages don't.
As far as categorizing which products are US-made, La-Z-Boy reports the following:

We rang up their customer service line to ask a few questions. Here is that conversation:
All American: Hello, I see from your site that your furniture is made in the US or Mexico. Is there any way to tell which furniture is US made?
La-Z-Boy: not that I know of. You can look at the tag on an item, and the code will tell you which plant it was made in. We have some plants in the US and some plants in Mexico.
AA: from the website, is there any way to see that?
LZB: we do have some general styles that are specific to certain plants. I can look in my system for you.
placed on hold
LZB: so the website doesn't tell you specifically where each item is made. But if you go to the store, the employee can help you look at a tag.
AA: Is all of your furniture made in North America? I didn't see that tag on some items like side tables and such.
LZB: I believe pretty much everything is made in North America. Though it might just be assembled in North America, but some parts could be made overseas.
So, unfortunately, the company doesn't provide specific origin information for each product on their website, but you can likely find that at in-person stores. We know that the vast majority of recliners, sofas, and chairs are USA made.
Popular American Made La-Z-Boy Furniture
Vail Rocking Recliner
Laurel Sofa
Dora Chair
Popular La-Z-Boy Furniture Not Made in the USA
Mill House Reflection Mirror
Dixon Table Lamp
Cascade Allyson Nightstand
Related Articles