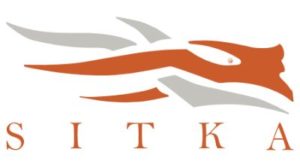 Many outdoor brands begin with someone outside. This is a given, of course, but it's clear that a quality company is founded by a person trying to solve a problem. This is exactly what happened when the SITKA Gear brand got its start.
Here's the story: a hunter in a soaking-wet tent got mad that his gear wasn't performing. After all, when you head into remote places for grueling outdoor work, the performance of your gear could truly mean life or death.
A man by the name of Jonathon Hart was that hunter. He began the company in 2005 and used his knowledge and expertise in the outdoors to create high-quality gear. He sought out small businesses to aid in developing exclusive camouflage patterns and gained a real following of consumers.
The brand has expanded from recreational hunters to offering military lines as well. They are based out of Bozeman, Montana, and their current annual revenue is around $4 million. SITKA Gear continues to focus its growth on developing new gear in better ways.
We want to know where SITKA has its products made. Read on to find out more.
Verdict: Is SITKA Gear Made in the USA?
SITKA Gear is mainly made overseas. Some items may be manufactured in the US, but as you'll read below, we had a good amount of difficulty learning more.
Beginning our investigation, it was encouraging to find easy navigation to a section of their website labeled Social Responsibility. SITKA Gear discloses the exact locations of all of its factories. See below: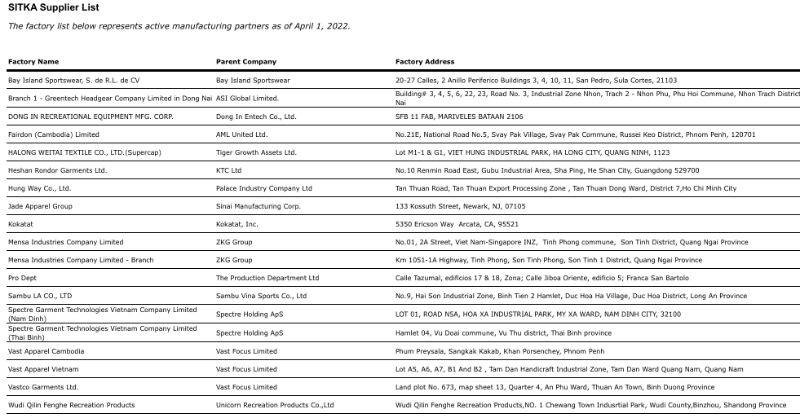 You'll notice several locations in the US and even more overseas, like Vietnam, Cambodia, China, and Singapore. We're off to a promising start on transparency of practices!
Looking at individual products on the website, there is a mention of whether or not the item is imported under the Features & Specs section. The following information is from the Women's Jetstream Jacket: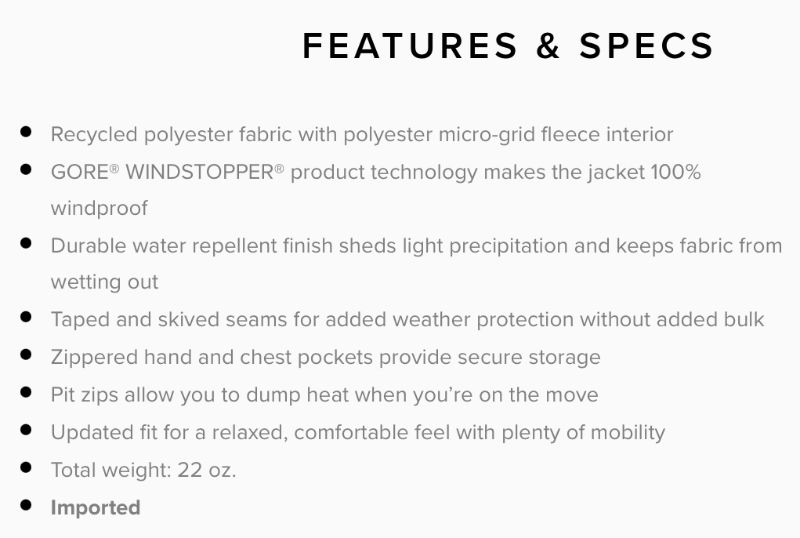 But…after that, things took a very foggy turn. Every product we scoped out, from beanies to gear packs, had that "Imported" label. Yet, we saw above that they list a few factories in the US as sources. We sent in a customer request form to get a clear answer about if they offer any products made in the US. Actually, we sent three. None received a reply.
We also tried calling their support line multiple times over a week. On each attempt, we were met with a message stating, "our team is busy; please send us an email," and promptly dropped from the line.
Their Live Chat bot was just as helpful (read: not helpful at all). Typically, you are routed to a live agent when the bot cannot answer your question. That is not the case on the Sitka website. Instead, after unsuccessful bot-help, the only option you are given is to send a message…and we already know that doesn't work.
In summary, SITKA Gear is mainly made overseas. There may be some items manufactured in the US, but with the inability to get in touch with the company, there is no way of knowing. In this case, we cannot definitively state that SITKA currently sells items made in America.
Popular American Made SITKA Gear
Popular SITKA Gear Not Made in the USA
Apex Pack
Traverse Beanie
Women's Jetstream Jacket
Related Articles