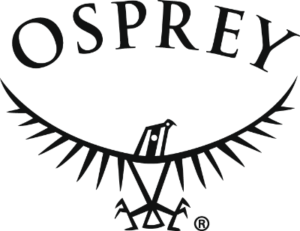 Osprey Packs, a highly praised brand of outdoor organizational gear, has been around since the 70s. Founded in Santa Cruz, California, a young Mike Pfotenhauer learned how to sew on his mother's sewing machine. From one custom backpack to the next, Osprey was born as Santa Cruz Recreational Packs.
Eventually, Mike moved the company headquarters to Colorado and partnered with small teams of Navajo women who were master sewists. From this branching, the company grew, switched their name to Osprey, and became headquartered out of Cortez, Colorado.
In 1991, Fortune Magazine named Osprey Packs as "America's Best," and in 2012, Outside Magazine named them one of "America's Best Places to Work" five years in a row. Now, the brand's products are sold worldwide. They have offices in the US and England, and their products come along with an All Mighty Guarantee – a no questions asked, free of charge, repair policy.
In 2021, Osprey Packs was sold to Helen of Troy Limited for nearly $415 million.
Mike never forgot the skills he learned on his mother's sewing machine. He is still the head designer of the company today. Now, we'd like to know where all the sewing and other operations take place.
Verdict: Is Osprey Made in the USA?
No, Osprey products are not made in the USA. Per the company website, production occurs overseas, primarily in Vietnam. We confirmed this in our own secret shopping.
In 2002 the manufacturing location shift took place. Production was originally sourced from their local team of Navajo sewists, but Osprey reports that the move to foreign manufacturing was due to an inability to meet production demand.
The very next year, in 2003, the founder of the company and his family moved to Vietnam for four years to directly oversee the manufacturing. It's a bold move – what other founding members have done that??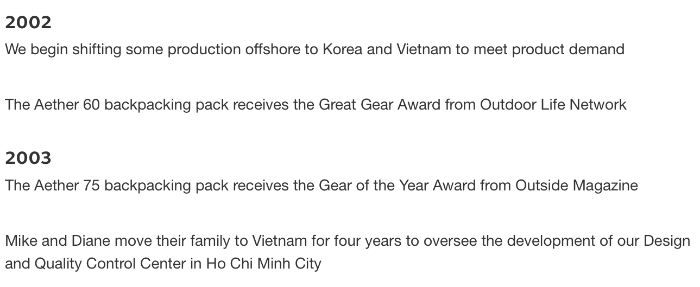 Direct from their own website, Osprey lays out the locations of their facilities from headquarters to manufacturing locales. It's easy to find this information and readily presented to the consumer – no hiding involved.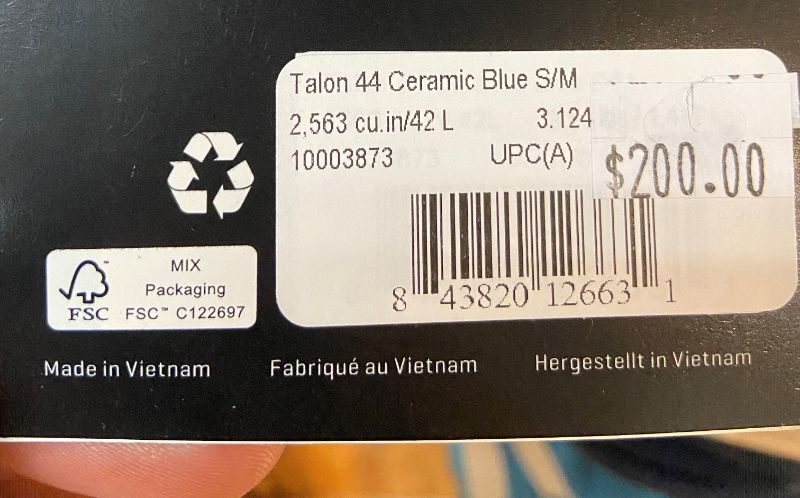 Here's a tag from one of their packs in my local outdoor store, clearly showing it is made in Vietnam.

The company reports that they still employ their Navajo sewists, utilizing their skills to upholding their All Mighty Guarantee. So, if you were to turn your torn-up Osprey pack back to one of their retail shops, they would ship it to their sewist team in Colorado to get it repaired for you.

Osprey clearly treats their workers well. They've even enacted their own factory code to set a standard of conduct at their facilities.

So, Osprey does the vast majority of their manufacturing overseas. Only a small amount of detailed sewing for repairs is completed stateside.
Popular American Made Osprey Products
None. But repairs are made stateside.
Popular Osprey Products Not Made in the USA
Atmos AG 50 LT
Transporter Wheeled Carry-On 38
Aura AG 50 LT
Related Articles