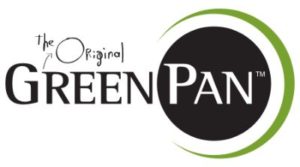 Nonstick cookware was a marvel when it became public in the 1950s. No longer were folks subjected to burnt and crusted pans, fighting off rust and ruined breakfast. GreenPan turned this concept into its own when its company began in 2007.
Those original nonstick solutions were rife with toxic chemicals, terrible for human health and the environment. Still, people loved that slick slide of their sunny-side-up eggs. So, GreenPan founders Jan Helskens and Wim De Veirman decided to make nonstick better.
Instead of relying on the "forever chemicals" of traditional nonstick cookware, GreenPan utilizes a ceramic coating known as Termolon. It is plastic-free and made without those delirious compounds that refuse to break down in the environment.
This company only took 15 years to skyrocket to the top of the nonstick cookware podium. They now own their own factories, host an in-house testing lab for new technology, and own over 150 patents.
Today, GreenPan is headquartered in Belgium and holds offices worldwide, including New York, Hong Kong, Germany, the UK, and Holland. They claim to be "a truly international business." With such a global presence, their manufacturing location could be a toss-up. Read on to find out where these pans get made.
Verdict: is GreenPan Made in the USA?
No, GreenPan products are not made in the USA. GreenPan owns its own factories located in Italy and China, where they manufacture its products.

According to the company, they've been named one of the "best factories in the industry for social and environmental standards." But does that make up for the fact that they prioritize profits over supporting American jobs? We don't think so.
GreenPan also has a goal to use completely sustainable packaging by 2023 and be carbon net zero by 2030. Their pans are currently made with 100% recycled aluminum, and they've constructed a wastewater management system on their manufacturing site. In our opinion, it's probably a lot easier to reduce your carbon footprint if your supply chain and products don't have to cross an entire ocean on a cargo ship.
So, GreenPan isn't shy about telling you where their products are made. They push environmental friendliness and sustainability hard, but at the end of the day, they are still a global manufacturing company that has a giant transportation footprint and a disregard for supporting the American economy where they were born.
Popular American Made GreenPan Products
Popular GreenPan Products Not Made in the USA
GP5 Stainless Steel 13-Piece Cookware Set
Venice Pro Noir Ceramic Nonstick 13-Piece Cookware Set
Valencia Pro Ceramic Nonstick 10 and 12" Frypan set
Related Articles