Crockpot (previously spelled "Crock-Pot") is a staple in American kitchens. The company was started over 80 years ago by Irving Nachumsohn, a New Jersey native and descendant of Russian immigrants (whom he learned the slow cooking tradition from). He patented the original slow cooker in 1940, then went to market during the 1950s under the "Naxon Beanery" name. It never really took off and he sold the company to Rival Manufacturing in 1970 and they rebranded it to the household "Crock Pot" name. From there, they absolutely exploded, going from $2 million in sales in 1971 to $93 million just four years later. Today, Crockpot is owned by Sunbeam Products (a division of Newell Brands) and is more than just the original slow cooker. They also make pressure cookers and some specialty cookers. But, the question remains – are Crockpot products made in the USA? We dug in to find out. Our verdict is below.
Verdict: Are Crockpot Slow Cookers Made in the USA?
No, Crockpots are not made in the USA. Their iconic slow cookers and other electric cookware is made in Mexico and China. Check below for some better alternatives for American made slow cookers.
This news is pretty unfortunate given the popularity of the Crockpot in American homes. They are following an ever too familiar trend of cookware manufacturers though, wanting to save on material costs and labor and the expense of quality and supporting American jobs.
What is more upsetting is that they are not clear about the country of origin for their products on their website. As you can see in the screenshot below, that detail is nowhere to be found.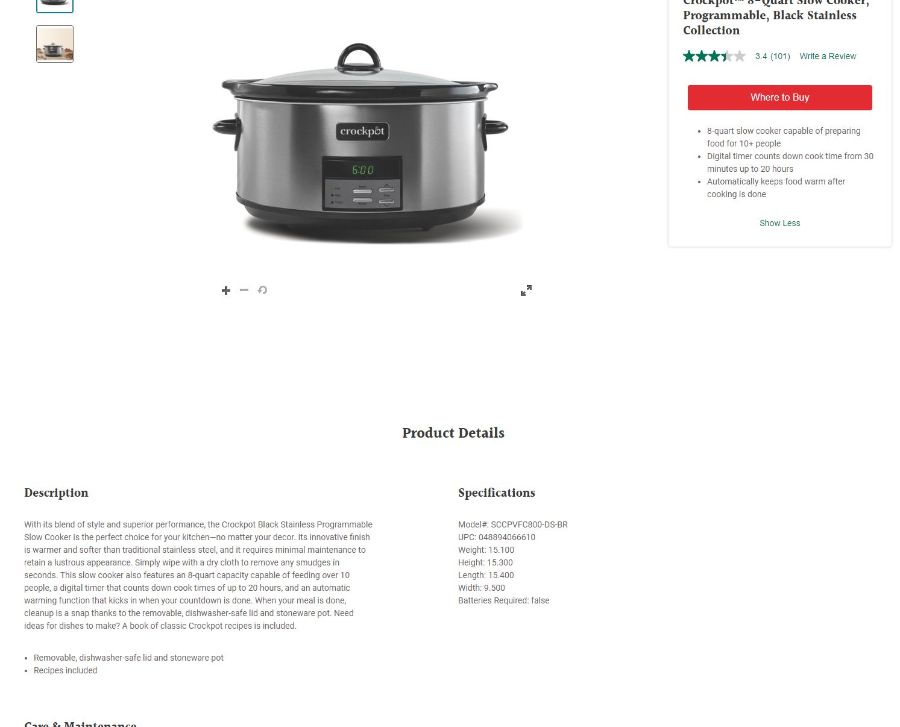 Where you can find that country of origin is on the Crockpot products themselves. "Made in China" is very clear from the label shown below.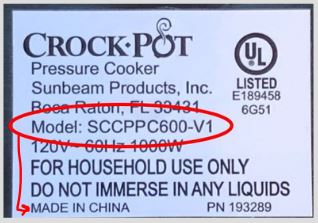 It seems like Crockpot is having some recall issues right now too, which isn't surprising given where they manufacture. You can see their latest issues on recall.crock-pot.com.
Popular American Made Crockpot Models
Popular Crockpot Models Not Made in the USA
Crockpot slow cooker – Mexico
Crockpot pressure cooker – China
Crockpot multi-cooker – China
Better Alternatives
Unfortunately, we didn't find any slow cookers that are 100% made in the USA. However, we did find two options that are assembled in the USA with some globally sourced components: 360 Cookware and Heritage Steel (and a good base to go with either).
YouTube Video: Checking Where Crockpots Are Made
---
Related Articles