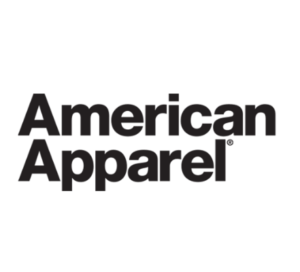 American Apparel is a clothing retailer based in Los Angeles, California. Despite the name, they are actually Canadian founded, in 1989 by Dov Charney. They are a staple clothing designer and manufacturer in young American culture and are also known for their provocative (and sometimes controversial) ads. In 1997, American Apparel moved their headquarters and all of their clothing manufacturing to Los Angeles, but is it still made there today? The company has gone through a tumultuous evolution since the 90's, eventually filing for chapter 11 bankruptcy in October 2015 and closing several of its U.S. factories. In 2017, American Apparel reemerged under new ownership – Gildan Activewear (a Canadian company). So, the question remains, did they return to their U.S. manufacturing roots or not? We did the research to find out.
Verdict: Is American Apparel Made in the USA?
Unfortunately, since American Apparel filed for bankruptcy in 2015, they no longer make their clothing in the USA. Most of their clothing is now made in Honduras and Nicaragua.
The bankruptcy fallout of American Apparel was a sad story for their American-based workforce. At the start of 2017, they laid off 2,400 workers in the state of California and closed all of their major factories. Since emerging under new ownership, Gildan has shifted nearly all manufacturing for the American Apparel brand to Central America. American Apparel does list some styles on their site as "Made in the USA", but if you look closer, every single one of them says "Made in the USA of US and Foreign materials."

They have truly become a globally sourced brand these days, despite the domestic brand name. Most of their marketing materials are centered around being "ethically made" and "sweatshop free", which seems to be true, but it doesn't erase the fact that they wiped out thousands of American jobs all of those years ago.
Popular American Made American Apparel Products
Popular American Apparel Products Not Made in the USA
Women's California Fleece Long Sleeve Off Shoulder Top
Women's Easy Hot Short
Men's Viscose Short Sleeve Button Up Shirt
Men's Crewneck T-Shirt
Related Articles