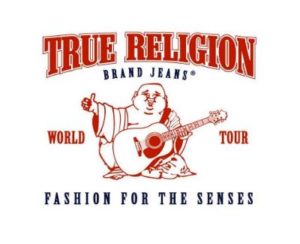 True Religion busted onto the denim runway right at the heart of fashion in the US, Los Angeles. Instead of sticking with the old-school standard jean style, they made their own version of a classic.
It was just in 2002 that the brand got its start. True Religion finds originality in its styles, washes, designs, and fit. Demand grew rapidly for this new take on denim, and they quickly established themselves as respected jeans suppliers. 
In 2005, they opened their first retail store in Manhattan Beach, California.
Though there's a lot of hullabaloo about toppling the denim scene on its head and blazing a path of fashion through the world of jeans, True Religion is no stranger to trouble. They've filed for bankruptcy not once, but several times, most recently in late 2020. 
Some may say it's a sign when you can't keep right of your finances – especially multiple times. They started in LA, and they began at a race pace. With such self-proclaimed specialty styles and the need for a unique sewing machine and method, where has True Religion been outsourcing its work to?
Verdict: Are True Religion Jeans Made in the USA?
No, True Religion Jeans are not made in the USA. They manufacture their items in Mexico, China, and other locations. We could not find a single example of a True Religion item that is made in the USA, although the company claims they have some production here.
Unfortunately, the company doesn't like to reveal many more details on the matter. Their website doesn't provide any relevant information, and customer service took some talking to get a decent answer: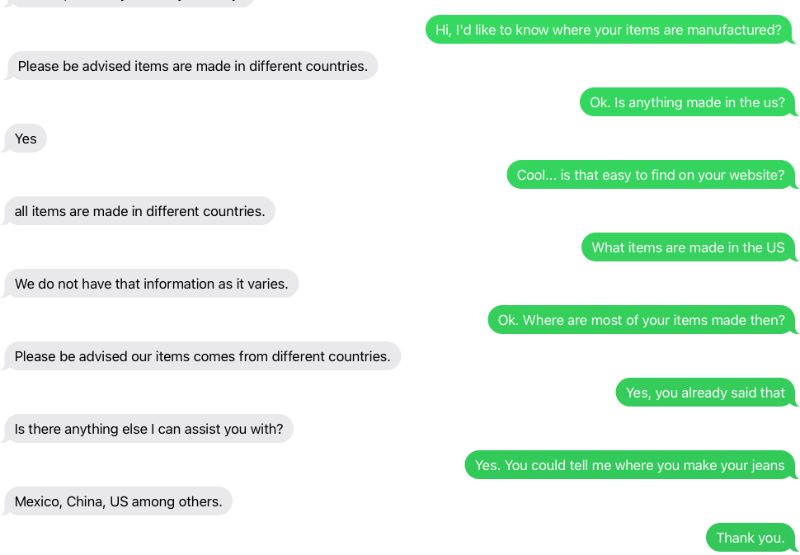 The True Religion employee could not provide directions to US-made items on their website. Instead, they repeated the same blasé statement over and over. 
On the company's website, all the items we researched stated that they were "imported." The following information from Ricky Super T Straight Jean 34":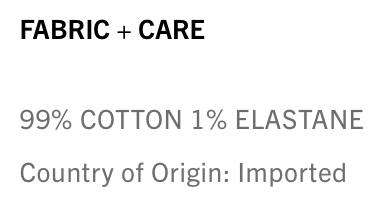 A website search for the term "Made in USA" reveals one item – the Runway Legging. And it isn't made in the USA.
In 2015, the company was involved in a class-action lawsuit about this very issue. Allegedly, some True Religion clothing items were labeled "Made in USA" even though they contained foreign-made components, which violates California law. 
Looking through used True Religion jeans for sale online, you may be able to find a pair with a "Made in USA" label. Whether these were items from the previously mentioned legal issue or are genuinely products that are made, start to finish, in the US, there may be no way of knowing.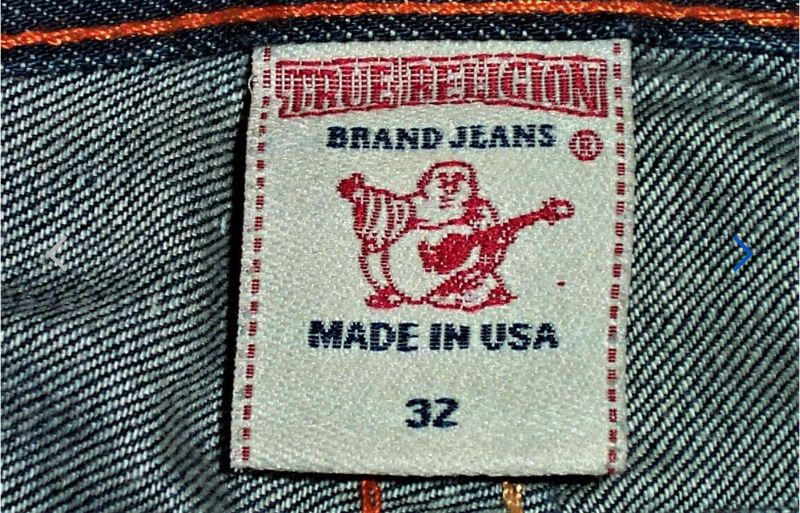 Regrettably, with the company's unwillingness to provide detailed information on the sourcing of their labor and goods, you may be left to check the back tags and cross your fingers. 
Popular American Made True Religion Jeans
None that we could definitely find
Popular True Religion Jeans Not Made in the USA
Runway Legging
Big T Cargo Jean
Ricky Straight Jean
Related Articles