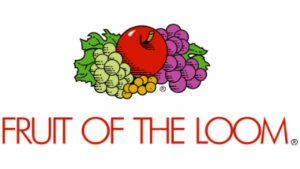 If asked to name an underwear brand, Fruit of the Loom would likely be the first one mentioned. It's a classic and found in nearly every department store and basic online mega-retailer. Whether or not you regularly participate in underwear-themed trivia, you know Fruit of the Loom.
Based out of Kentucky, the brand is well known for their easy casual clothing and, of course, underwear. More than just a source for drawers, Fruit of the Loom also produces clothing like hoodies, shorts, and t-shirts.
But they don't stop at getting you dressed; Fruit of the Loom also has a hand in sports equipment manufacturing. Surprising, isn't it? Yep, you can buy softballs and basketballs to brand-match your undies, if you're that type of person.
The sports equipment produced by Fruit of the Loom is sold under the brand name Spalding, another well-known label. Along with Spalding, Fruit of the Loom also owns other brands, including Russell Athletic, Vanity Fair, Jerzees, and BVD.
Let's get back to the briefs. Where exactly are Fruit of the Loom products made?
Verdict: Is Fruit of the Loom Made in the USA?
No, Fruit of the Loom is not made in the USA. Their clothes are made in El Salvador, Honduras, Vietnam, Mexico, and other countries.
The company also sources its materials from global suppliers. They do own a majority of their manufacturing facilities, which include more than 33,000 employees in 11 different countries.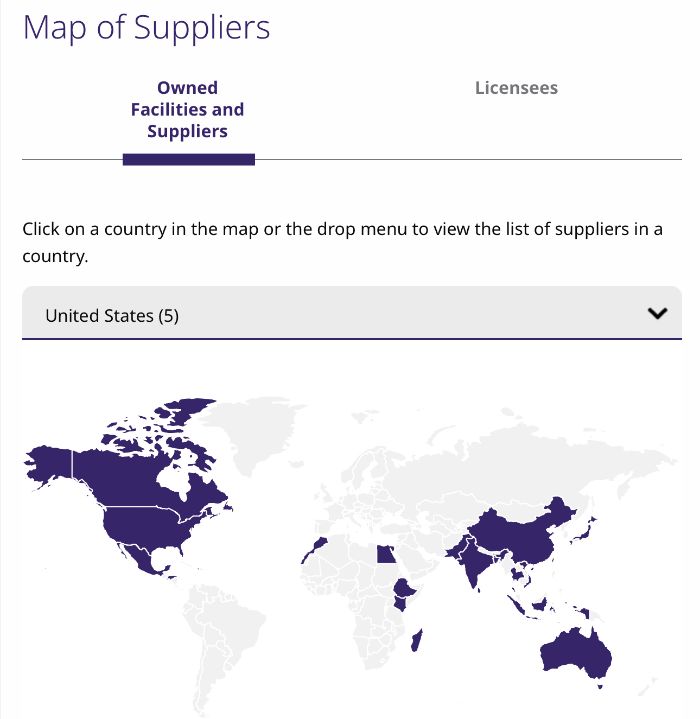 Within the USA itself, the company owns five facilities, two of which are used to manufacture products. However, no items under the brand of Fruit of the Loom specifically, are made in these stateside facilities.
Every item we looked at on the Fruit of the Loom website listed "Imported" by the Country of Origin detail. Here's a peek at the product information for a popular item, the Men's Eversoft Short Sleeve Pocket T-Shirt: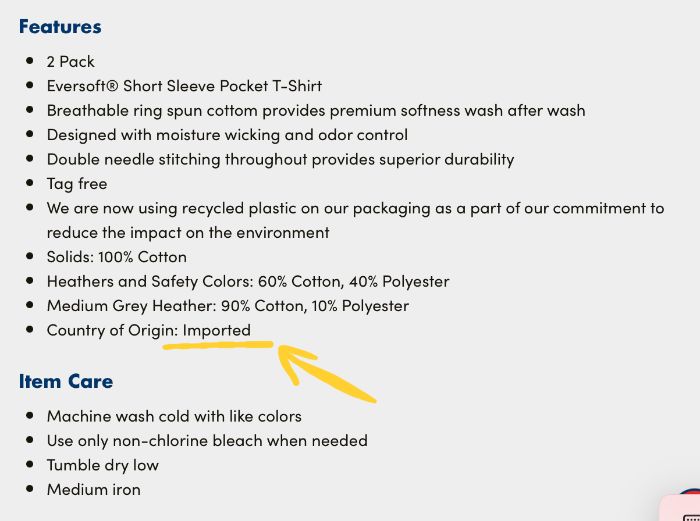 We reached out to customer support to ask about manufacturing locations. See our conversation below: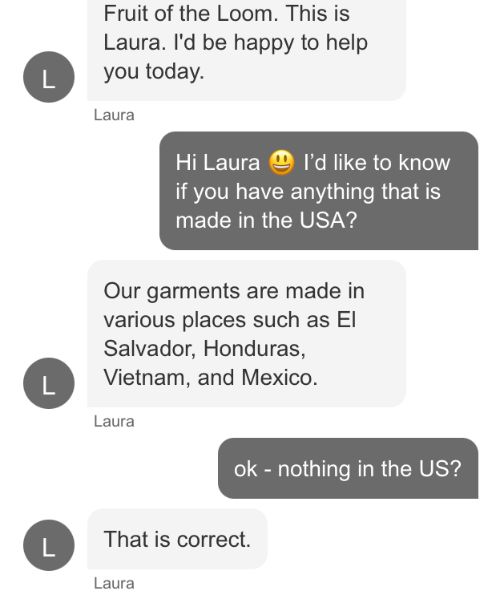 The company's transparency of its supplier information is commended, though it can seem misleading. Seeing that there are five stateside facilities would lead you to believe that Fruit of the Loom produces some goods in the US. Yet, per our conversation with customer support, we know this is not the case.
These American plants are likely utilized by the larger family of brands that Fruit of the Loom includes – as mentioned above.
How long the Fruit of the Loom brand family will hold onto their US-based manufacturing plants is unknown. Just recently, in 2014, they closed a large facility in Kentucky and chose to move production to Honduras due to financial reasons. Isn't that what they all say? Anyways, there are a lot of better American made clothing options. We listed some of our research below.
Popular American Made Fruit of the Loom Products
Popular Fruit of the Loom Products Not Made in the USA
Men's Eversoft Short Sleeve Pocket T-Shirt
Women's 360 Stretch Seamless Bikini
Women's Essentials Long Sleeve Scoop Neck T-Shirt
Related Articles