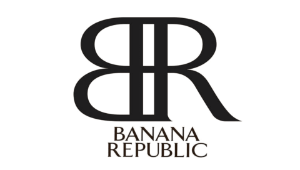 In the early 1970s, a brand was born from the love of vintage Australian Bush jackets. Partners Mel and Patricia Ziegler started Banana Republic by purchasing vintage clothing in bulk, altering aspects of it, then reselling it.
The first brick-and-mortar shop opened in 1978 in Mill Valley, California. They retained their safari-chic style by crafting shelves from bamboo or wooden crates and installing a life-size elephant structure in their store. Even the employees wore Guide vests, like you'd see on the Savannah.
In a sea of khaki, a customer could buy a safari hat, travel books, and observe artifacts, all while enjoying a jungle life soundscape. It was truly a step into another world. But, things started to change after Banana Republic was purchased by Gap in 1983, and the founders left a few years later.
The purchase led to exponential growth and significant rebranding. In the early 90s, Banana Republic shifted into its current brand: American sportswear. The company has been through a lot of changes. You won't see life-size elephants in the stores anymore or hear monkeys in the background as you shop. What has this evolution done to the company's original product sourcing? Strap on your Bush jacket and belt up your khakis. Let's find out.
Verdict: Is Banana Republic Made in the USA?
No, most Banana Republic clothing is not made in the USA. Banana Republic products are made all over the world, some in the US, but most items are imported.
After a quick scroll on the Banana Republic website, it was clear that we wouldn't be able to find any helpful information on manufacturing. They don't even have an About page. Clearly, this company is too busy riding on its own success to make a meaningful impact or connect with its customers in a non-financially driven way.
Anyways, to get to our question at hand, we connected with their customer service chat service. The assistant helping us took a bit of time to find the answer. Finally, they responded with this: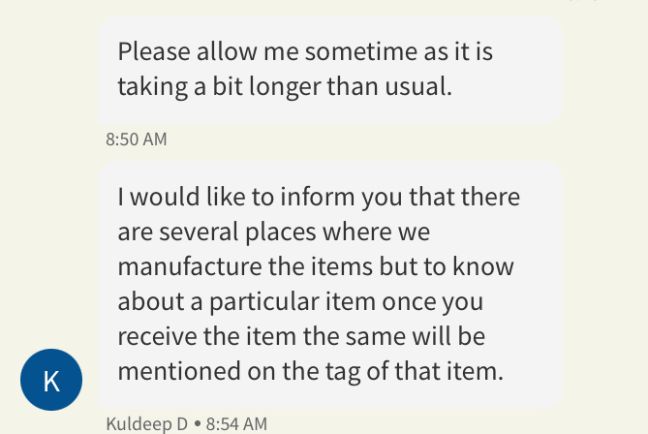 This is such a common answer to get from big companies. It's a tactic to shift focus from the actual answer. They want to corner you into showing interest in buying something before they reveal any information. The thing is, many of us want to know this basic detail before we'd even be interested in scrolling through a website.
Our chat with customer service continues: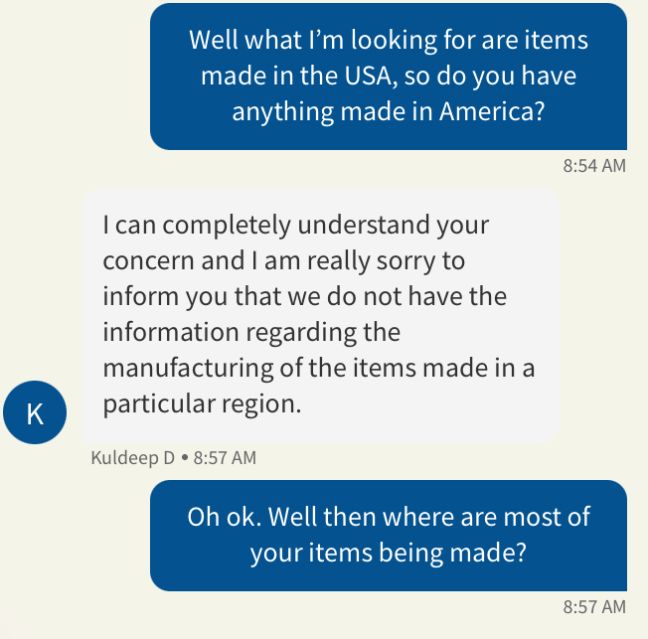 This is another common answer from big businesses. "Oops, we don't know which items are made where sorry." How does a business not know this information? Isn't that what makes it a business in the first place? To the question above, here is the answer we got: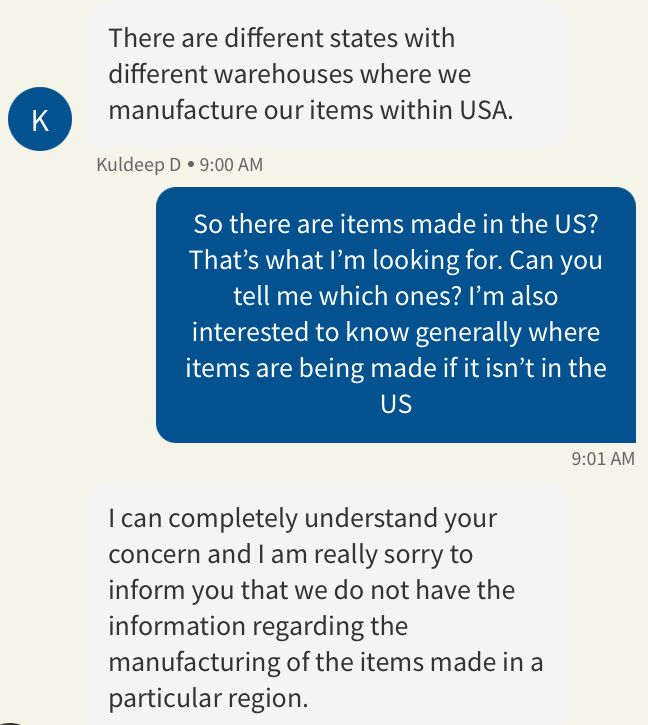 Dejavu? Same here. In the end, the customer service agent ended up suggesting visiting a shop in person to look at tags. It really shouldn't take much effort for a customer to know the simple answer: "Where are your items made?" Honestly, it's elementary.
But for the sake of this investigation, let's turn to the tags. Here are a few Banana Republic product labels: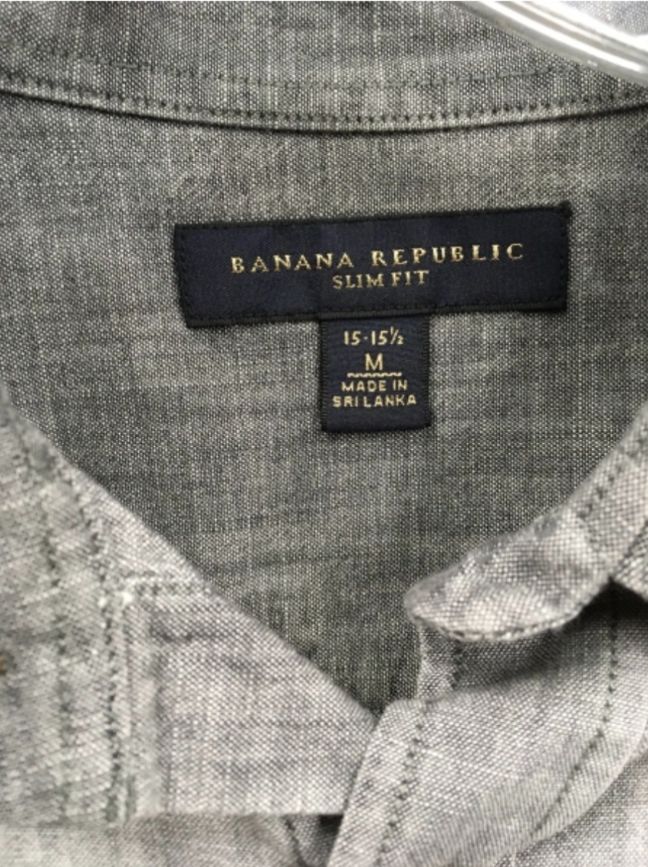 And another: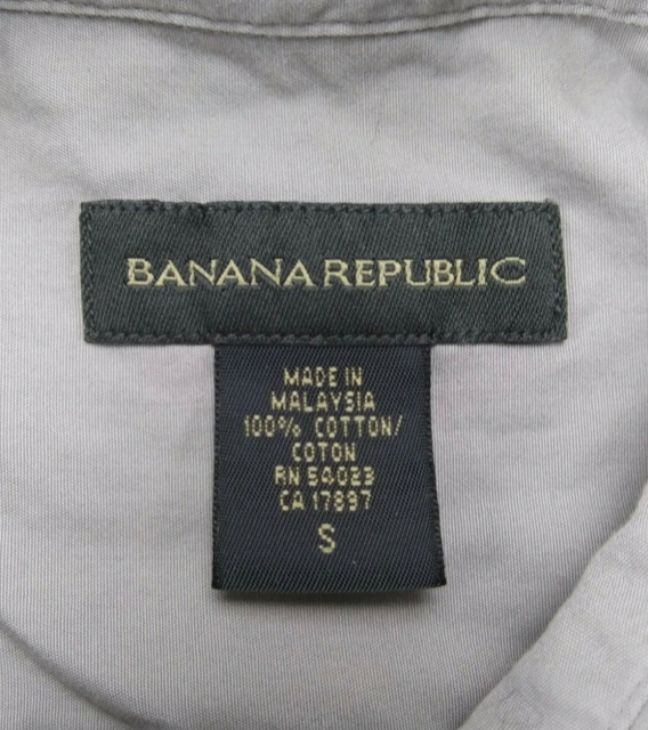 But here's a sad twist to the story… at least some of Banana Republic's products were at one point made in the USA. The following shirt is from the 1990s: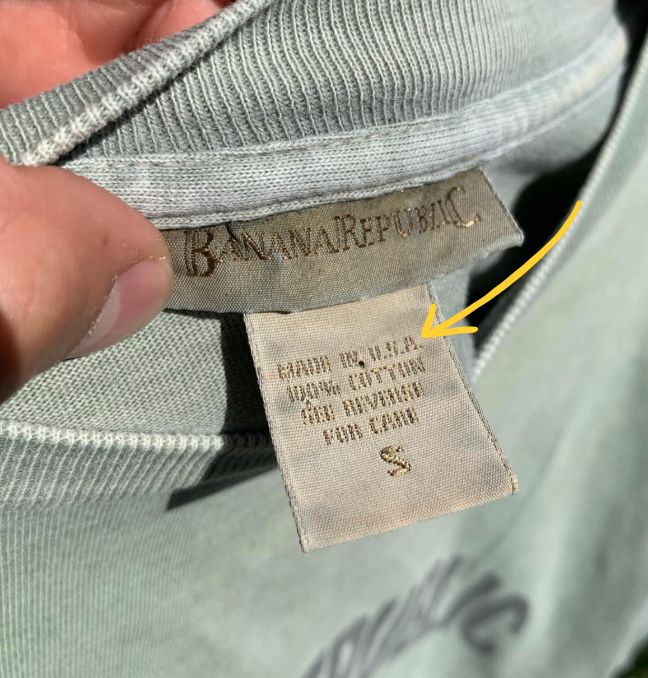 Yet, this 90s shirt doesn't mean that all items were made in America in this era. Here's a shirt from the 80s that was made in Korea: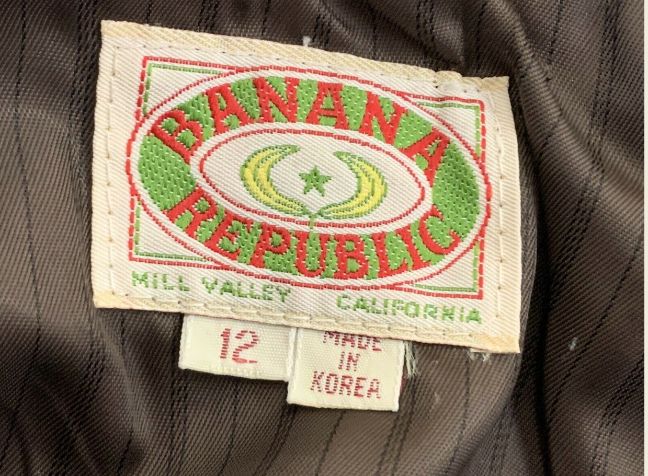 The majority of tags we found listed origins of Sri Lanka, Hong Kong, Singapore, Korea, and other East Asian countries. The moral of the story here is that Banana Republic is all over the place. And by place, we mean globe. The company began as an importer, and they remain so today.
Popular American Made Banana Republic Clothing
Possibly some items, but not identifiable online
Popular Banana Republic Clothing Not Made in the USA
Simon a Cable Sweater Vest
Mini Gia Crossbody Bag
Untucked Oxford Shirt
Related Articles