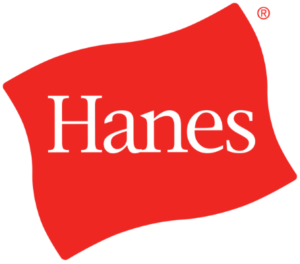 Hanes is a clothing company with deep roots in America. It was founded in 1900 by John Hanes in Winston-Salem, North Carolina, which is where the company is still headquartered to this day. They are primarily known for their innerwear (underwear, socks, undershirts), which they make for men, women, and children. More recently however, they've gotten into more casualwear and activewear t-shirts and shorts. Hanes is actually just one brand under the Hanesbrands parent company nowadays, which was spun off in 2006 and now has other brands like Champion, Playtex, Just My Size, Barely There, and several others. With all of the recent expansion of their brand portfolio and product lines, are their products still made in America? We dug in to find out – our verdict is below.
Verdict: Is Hanes Made in the USA?
Unfortunately, Hanes has largely offshored their manufacturing over the last several years, chasing profit margins and cheaper labor overseas. Most of their products are now made in Thailand and Vietnam.
This news isn't incredibly surprising in the clothing industry, which has experienced some of the most aggressive offshoring in recent decades. Hanes in particular has closed around 30 U.S. factories since 2006, about one-third of which are in their home state of North Carolina. Their plant closings in total have cost nearly 10,000 American jobs.
Hanes still has some facilities in North Carolina and Kansas primarily, but most of those are used for distribution, warehouses, and corporate offices.
What is slightly troublesome though is their use of USA in their marketing efforts. On the Hanes website, they constantly push the message of "USA's #1 Men's & Boys' underwear brand" with an asterisk at the end of the phrase. That asterisk should seemingly point to some legal disclaimer further down the page, but it is nowhere to be seen.
Popular American Made Hanes Products
Popular Hanes Products Not Made in the USA
Men's ComfortSoft Boxers
Men's ComfortSoft Crewneck Undershirts
Men's FreshIQ Socks
Women's ComfortFlex Bras
Women's Cool Comfort Panties
American Made Alternatives
Related Articles