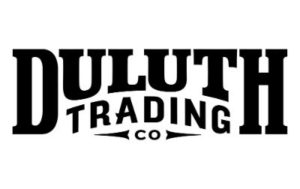 It was in 1989 that two brothers joined in business to create a company to supply construction workers and handymen. Then, they were known as Portable Products, Inc. They were based out of the high North in Duluth, Minnesota.
When their product range expanded, they switched gears and changed their name to Duluth Trading Co, publishing catalogs under said title to sell to their growing customer base.
Duluth Trading Co is owned by the larger brand, Duluth Holdings, a public company. Not only can you purchase the brand's items online, but they also have over 30 retail stores across the US.
To create a "better business" world, Duluth Trading Co focuses on three fields: Humanity, Community, and Sustainability. They aim to build lasting products, offer recycled packaging, and feature eco-friendly products on their website.
Their website features stories of US makers, farmers, loggers, and workmen. Duluth Trading Co is proud of its home base and clearly values the quality of American made goods. In that case, consumers need to know if they stand behind their word. Read on to find out where Duluth Trading Company actually makes its products.
Verdict: Is Duluth Trading Company Made in the USA?
Duluth Trading Company manufactures the majority of their goods overseas. However, they have a few products made in the US. Locations abroad include Indonesia, Vietnam, France, and others.
Their website features a page dedicated to their products that are made in America. This makes it very easy to locate US-made items and shop for them!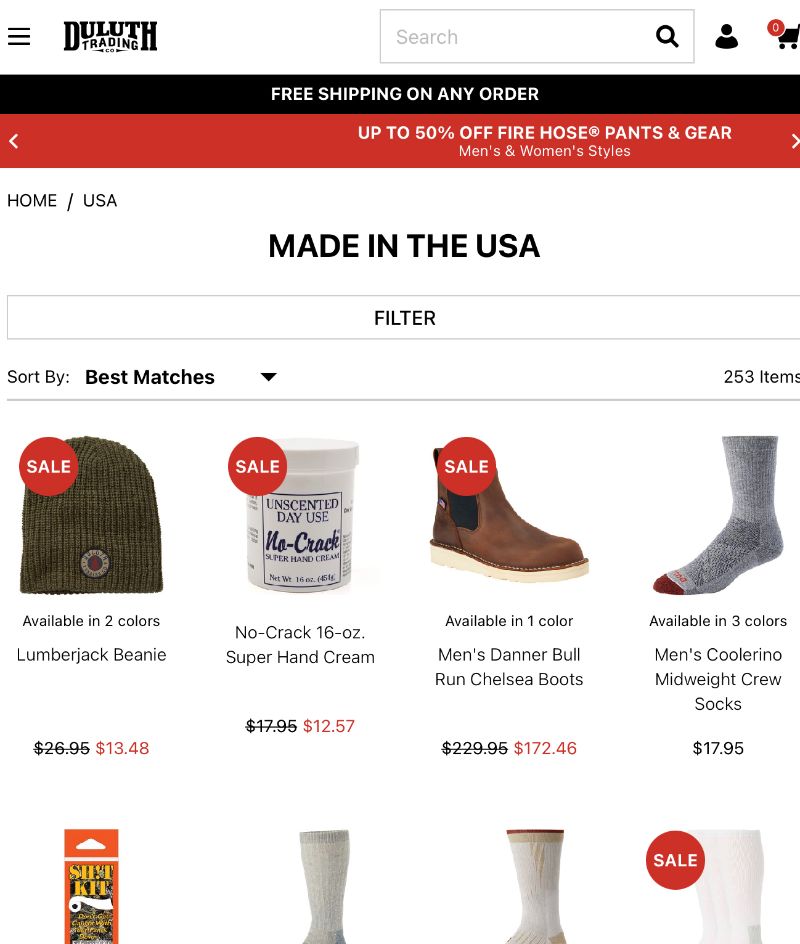 These items cover a vast range, from cotton goods to cast iron pans, decorative storage, and even axes. The following information is from The Best Made Hand-Painted Straight Hold Hatchet:

Other than the featured items made in the US, Duluth Trading Company also makes some items abroad. When searching through products on their website, you'll see an "imported" detail under the Features section on each product page if it isn't made in the US.
We reached out to customer service to ask where they manufacture the remainder of their products. Here is the Live Chat expert: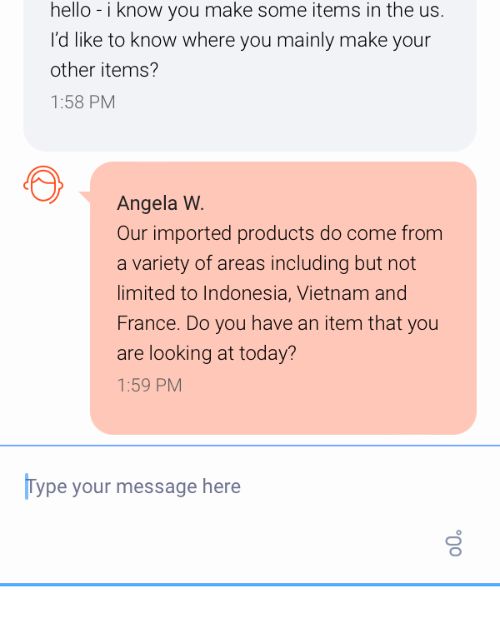 According to the company, they're making efforts to transition their best-selling items back to US manufacturers. Unfortunately, there is no detailed description of what these efforts are, a timeline, or listed steps in the process. Stating a goal is pointless if nothing quantitative is offered to the consumer.

When shopping for Duluth Trading Company products, it's easy to find their large selection of US-made goods. To find the location where a specific product is made, customer service states that you can ask them directly for that information.
Popular American Made Duluth Trading Products
The Best Made Hand-Painted Straight Hold Hatchet
Best Made Steel Makers Box
Best Made Wood Cutting Board
Popular Duluth Trading Products Not Made in the USA
Women's Longtail T-Tank Top
Men's No-Rainer Pants
Ultimate Mobile Desk
Related Articles