Out of this city of Boston came the brand NOBULL in 2008. They sell footwear and athletic clothing with a "no excuses" mentality, hence their name. 
Less than 20 years old, NOBULL really shot off in the niche CrossFit footwear scene. They take a no-bull approach to fitness and design. The shoes are simply constructed, yet feature eye-catching prints and artistic flare. From paint splatter to floral prints and plaid, NOBULL covers the field in variety. On top of that, they're designed to provide support and comfort during exercise. 
NOBULL functions entirely as an e-commerce company with no brick-and-mortar locations. They regularly release new prints, which attract repeat buyers. They contribute much of their success to popularity on social media platforms. 
Now, besides footwear, the brand also offers apparel and accessories like hats, socks, bandanas, and more. We wanted to know where this athletic-wear phenomenon makes their products. Read on to see what we found.
Verdict: Are NOBULL Shoes Made in the USA?
No, NOBULL shoes are not made in the USA. A specific shoe material is constructed in the US, but product assembly takes place overseas in locations like China. 
First, the company disappointedly has no descriptive About page. Brands need to tell an honest version of their story to more meaningfully connect with their consumers. This isn't happening on the NOBULL website. Aside from pure commerce, all you can read about are loyalty programs, events like workout sessions, and NFL updates. Yes, NOBULL has partnered with the NFL. 
Product pages are equally dry of information. There is no mention of manufacturing location under item specifications. And what is SuperFabric?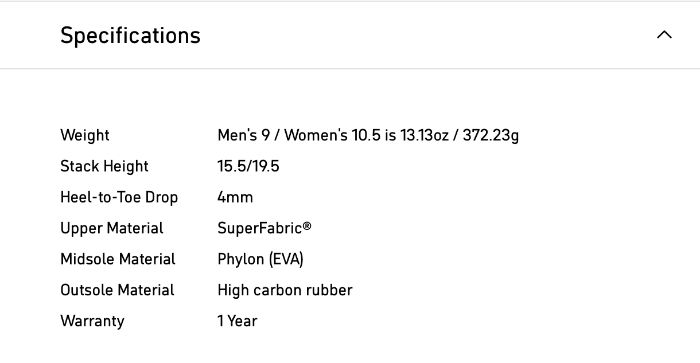 To quickly get to the bottom of our question, we hopped onto the NOBULL customer service chat room. Here's the answer we got: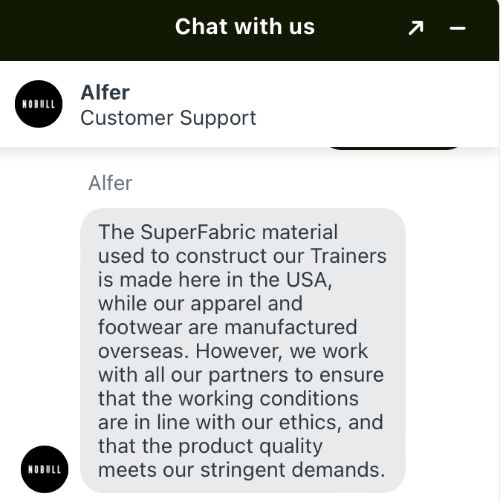 The SuperFabric material the customer service rep is alluding to refers to is the mesh-like upper present on their training shoes. NOBULL describes it as "practically indestructible." No thanks to the NOBULL website, we discovered that SuperFabric is an independent company. 
It's also used to make items for other brands like NorthFace, Arc'Teryx, Wolverine, and more. And wouldn't you know, the SuperFabric website covers much more company info for themselves than NOBULL does their own. Although NOBULL reports that their SuperFabric is made in the US, SuperFabric also owns manufacturing locations abroad.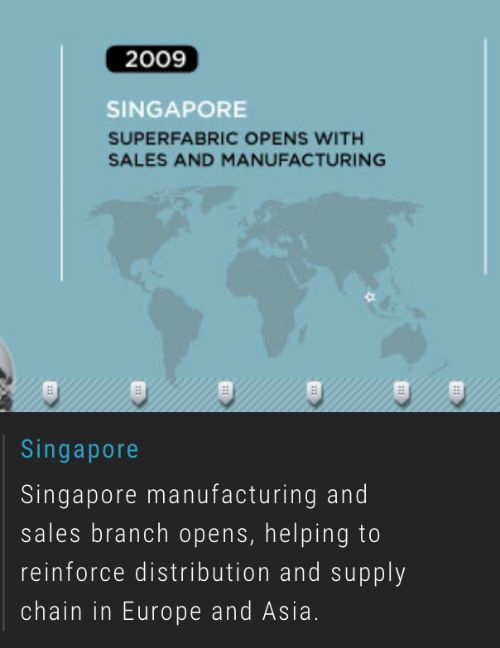 Back to our chat with customer service. They said their products were made overseas. We pushed a bit more to ask what "overseas" meant. And you can guess the answer: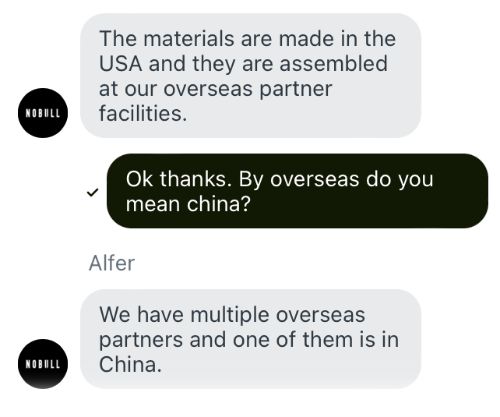 Despite capitalizing on the American CrossFit scene AND manufacturing part of their shoe fabric domestically, the company still chose to outsource their main production overseas. We don't really care if you have a "Designed in the USA" tag. It matters even more where the stitching gets done.
On another level, it is disappointing to see American institutions like the NFL partner with brands that do not support American manufacturing. It's a cyclical relationship, and these major corporations need to do better to set the standard. 
There you have it. As much as their corporate mentality takes a NOBULL approach, we wish their manufacturing did too. So, no…NOBULL products are not made in America. And that's some bull.
Popular American Made NOBULL Shoes
Popular NOBULL Shoes Not Made in the USA
Men's Gum Trainer +
Women's Floral Trainer
NOBULL Curved Brim Trucker
Related Reading