Good shoes are hard to come by. American made shoes are even harder! We launched our investigation into Merrell to find out if they fit into both categories.
Emerging from a dream to create a new era of hiking boots, Merrell was established by two ski brand executives in 1981. Partnering with a custom boot maker, they worked to formulate a boot that could perform and also remain affordable. As the Merrell brand grew, several brand purchases were completed to meet the growing market.
The company was ultimately purchased in 1997 by Wolverine World Wide, propelling sales and, naturally, shifting production. Merrell is still headquartered out of Rockford, Michigan, today, but the brand has seen a lot of change over the years. Their own retail stores, just like their shoes, can be found worldwide.
The market is massive, and the company is clearly successful. With all of the shifting and growth they've experienced since their founding, how has it affected manufacturing? Where are Merrell shoes made today?
Verdict: Are Merrell Shoes Made in the USA?
Though repping as a US brand, the answer is no, Merrell shoes are not made in the USA. They are made in Vietnam, China, and other countries.
The company doesn't hide this information, as it's readily available in its FAQ section. To be noted, though, Merrell answers the question as Wolverine Worldwide, not as Merrell. Therefore, they can state that their products are made in countries that include the US.

A conversation with a customer service employee, however, revealed that the Merrell brand does not utilize the US as a manufacturing location.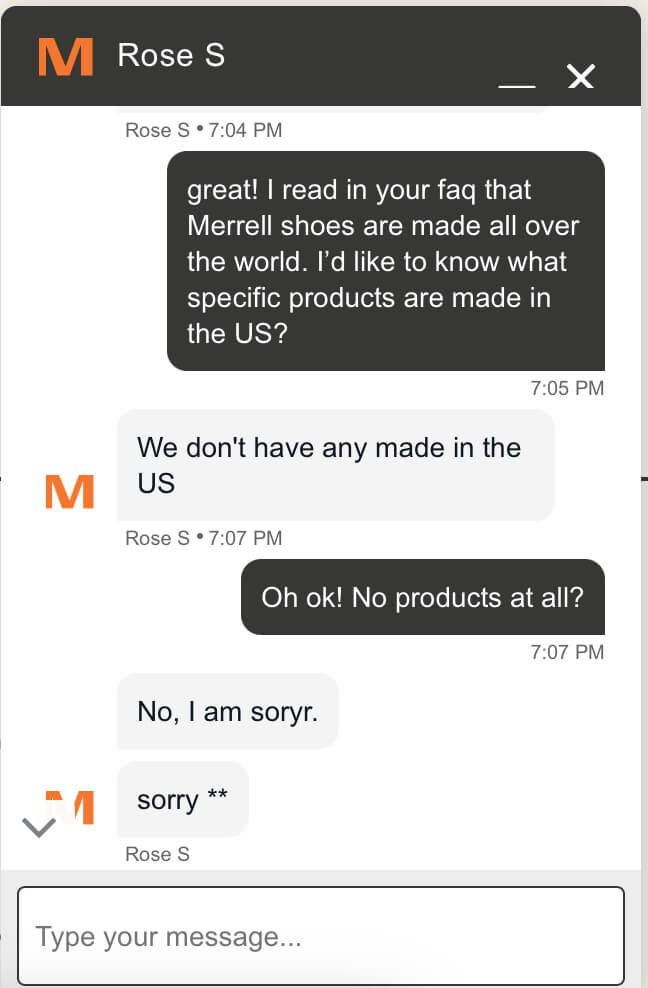 By now, we know the answer. Merrell shoes are not made in the USA. But of the mentioned countries in their FAQ section, which location is the true source of their manufacturing? Let's take a look inside the shoes. Trudging through the second-hand sale sites of the internet, we find the interior tags, and thus the truth, within a Merrell shoe: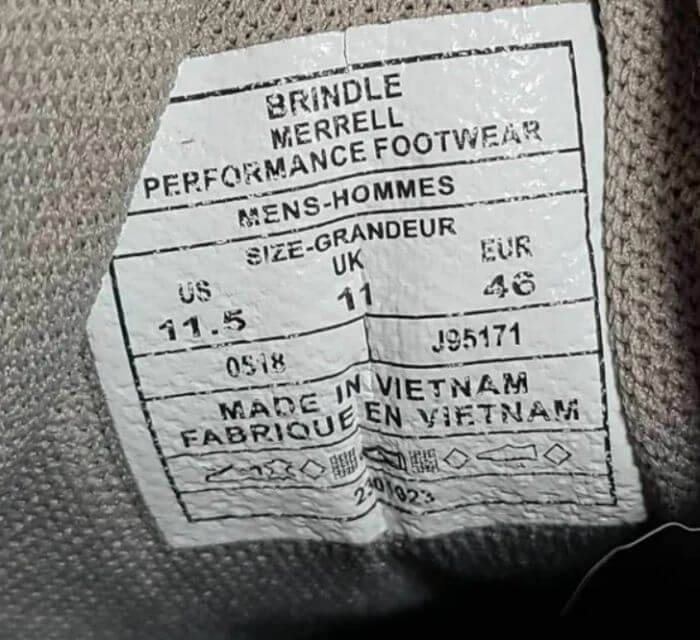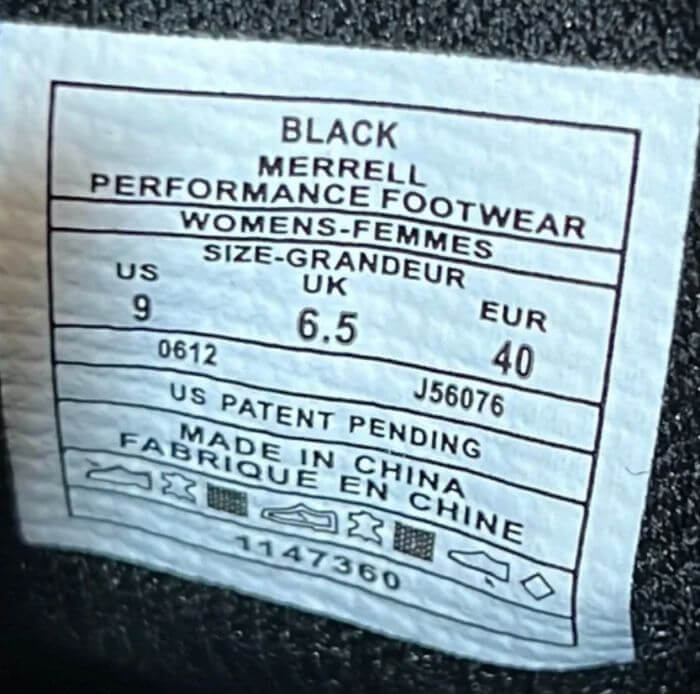 Most of those tongue tags report that their shoes are made in China or Vietnam. As noted in the FAQ section, there's a possibility that products are also made in other countries. We confirmed these tags with some in-store shopping of our own too.
To conclude, Merrell, though born in the US, has never and will never be an American brand.
Popular American Made Merrell Shoes
Popular Merrell Shoes Not Made in the USA
Women's Encore Ice 4
Men's Alpine Sneaker
Women's Moab Flight
Related Articles