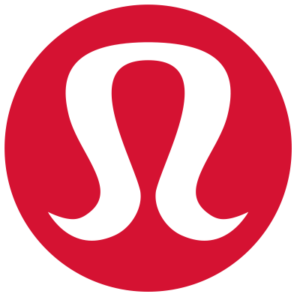 The frenzied love for Lululemon has torn through the US and the world. With a huge following and retail stores nearly everywhere, the brand continues to grow. Let's rewind to the beginning.
Lululemon was created in Vancouver, Canada, in 1998. The founder, Chip Wilson, aimed to provide a clothing supplier for the polished and modern yogi. When you step into a Lululemon store, you'll be greeted by cheerful employees, engulfed in upbeat music, and experience the nearly overwhelming desire to exercise. 
Lululemon covers it all. Yoga, biking, fitness, cycling, and more are a few of the precise fits of clothing to be found in their retail stores. One side of the shop is for men's wear, and the other side is for women's wear. 
Though the company isn't that old, they have certainly found its place among the athletic wardrobe of today. You can't find the Lululemon brand in big box retailers. It's only available at their own shops and website. 
Born in Canada and represented around the globe, let's find out where Lululemon items are manufactured.
Verdict: Is Lululemon Made in the USA?
No, Lululemon is not made in the USA. Their clothes are made in China, Bangladesh, Peru, Indonesia, and many other countries.
Firstly, let's establish this: Lululemon is a Canadian brand. So, perhaps our question should be, is Lululemon made in North America? Well, the answer would still be no. Mostly, no.
Lululemon is very transparent about their standards. We'd expect nothing less from a brand so popular with the younger generation. Their website features an entire page dedicated to describing how they hold responsibility for their supply chain.

They go into detail about their practices for reducing emissions, refusing child labor, energy use, waste management, and more.
What is missing from their page is a clear mapping of where manufacturing occurs. While we appreciate the overall description of standards…where are the products really coming from? 
The company does not own its facilities, and they use manufacturing centers worldwide. They do specifically mention Bangladesh on their Responsibility page.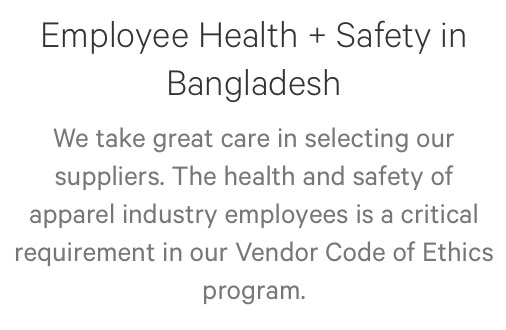 Neither a search for "Made in USA" nor "Made in Canada" yielded any results. And scoping out the product pages was just as effective. To get the most accurate answer, we needed to talk to a human. So, we got in touch through their Live Chat. Here is that conversation: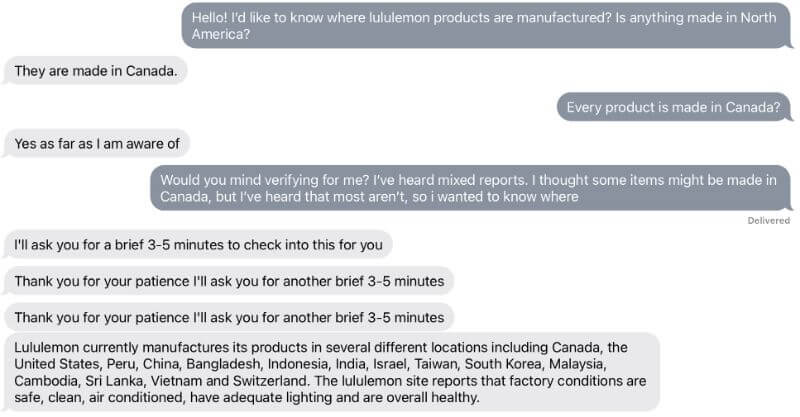 Lululemon products are made all over, including North America. Every item we researched on their web shop had an "Imported" label under the listed details. As far as finding out exactly where a specific item is made, you'll be checking the "rip tag" on the back of the clothing in person. See the below image: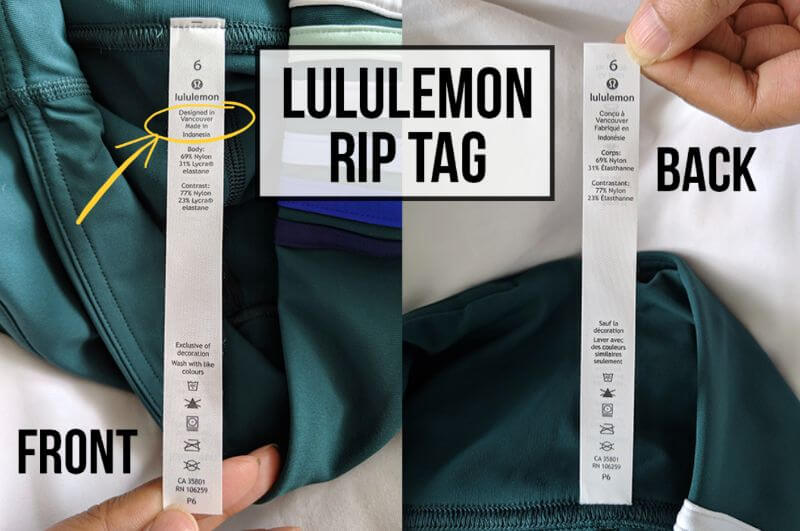 Popular American Made Lululemon Products
Popular Lululemon Products Not Made in the USA
Everywhere Belt Bag
Scuba Oversized Half-Zip Hoodie
Lululemon Align High-Rise Pant 25"
Related Articles