From track stars to wannabe gym sharks, you'll see Under Armour gear on just about anybody. It's sleek, modern, and more important, sweat-wicking and dependable. We did our research to learn more about this popular company and find out where they manufacture their products.
In the fresh year of 1996, Under Armour made its debut with its original design, called The Shorty. This was a cropped and fitted tee that could wick sweat like no other. From there, the brand continued to create base layer gear, even for cold weather. Their headquarters was moved to Baltimore, MD, and they still reside there today.
In 2010, they had grown revenue so much that they achieved over $1 billion annually. With an established position among the clothiers of the athletic field, Under Armour set the pace for supporting underserved communities in sports and funding youth programs.
Under Armour has been an inclusive brand for the length of its history. They stand for equality, make efforts for sustainability, and uphold their purpose, "to empower those who strive for more." But does any of that translate to supporting American workers? Let's find out where they make their stuff.
Verdict: Is Under Armour Made in the USA?
No, Under Armour products are not made in the USA. Primarily, they are made in Asia and Southeast Asia countries like China, Jordan, and India.
Though their website is informational in terms of the company's history and details for stockholders, it's not especially hurdle-free to find anything on manufacturing practices. Many brands include a snippet in their About section for how they treat their workers or keep standards at their facilities. Following a few links through their Purpose page, you find your way to a small paragraph detailing some basic standards.
Under Armour states on this webpage that they follow the United Nations Guiding Principles on Business and Human Rights. This, combined with the lack of information to begin with, leads us to further suspect that manufacturing occurs overseas.
The following details are from the Women's UA Mission Vest product page: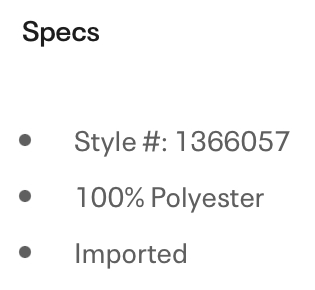 When you search the website for "Made in USA" tagline, you'll come across 54 items that make up the Under Armour Freedom Collection. Here, you'll find tee shirts, hoodies, shorts, and more, all adorned with American flags. But are they made in the USA? No. Each and every one of these products are imported.
We jumped into their Live Chat queue to ask about manufacturing. It's apparently a popular place to hang, so this was quite the idle. Finally, we got in contact with an agent. Here is that conversation:
All American: I would like to know where UA clothes are made?
UA: Hello, they are made in various countries. Sometimes China, Jordan, India
AA: Ok, great – is there a way to find out where specific items are made from the website?
AA: and is anything made in the USA?
UA: Unfortunately, no there isn't anything specifying which are made where. We do not manufacture anything in the USA currently, but we have before.
Here's the back tag of a men's shirt by Under Armour: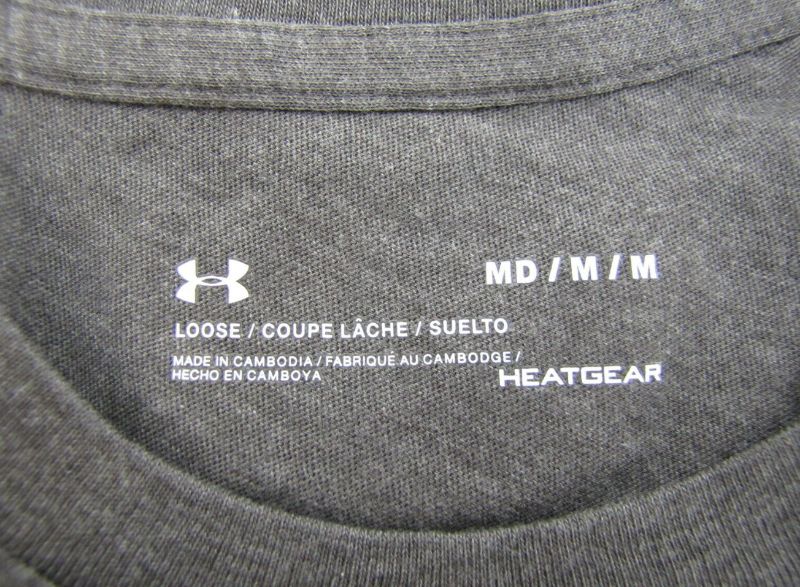 Though Under Armour has previously made some items in the United States, they do not currently.
Popular American Made Under Armour Products
Popular Under Armour Products Not Made in the USA
Women's UA Mission Vest
Men's UA Webbing Belt
Girls' ColdGear Leggings
Related Articles