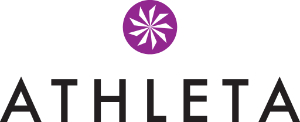 The Athleta brand was founded in 1998 with a specific focus on the female athlete. The 1990s brought a wave of progress for women in sports. It was the decade of the first Women's World Cup (cheers to the victor, Team USA) and the creation of the WNBA. The Athleta brand surfed that wave and became one of the first women-focused athletic brand.
In 2008, Athleta was purchased by Gap. Gap also owns Old Navy, Banana Republic, and, of course, the Gap. The first exclusively Athleta store was opened in 2011 in Mill Valley, California. Currently, Athleta owns over 200 independent stores across the US and Canada. In New York City alone, there are four stores. The first Canadian store opened in 2021.
They're a B-Corp company and have an impressive list of partnerships like Alicia Keys, Allyson Felix, and Simone Biles. Athleta participates in Earth friendly clean up days, circular fashion initiatives, and reports an inclusive community.
The company's mission is "to ignite a community of active, healthy, confident women and girls who empower each other to reach their limitless potential." This begs the question… where is Athleta manufacturing their clothing? A brand reporting that they are Women For Women, we'd like to know, who is doing the sewing?
Verdict: Is Athleta Made in the USA?
No, Athleta is not made in the USA. Most Athleta clothing is made in Vietnam.
As is typical with Gap brands, there is no "About" page to give us a clear look at the company's history. All we can see is that the brand was founded in 1998, and then there's a time warp jump to 2008 when it was acquired by Gap.
We scrolled around on their website and quickly found the "Imported" stamp on many products under the Fabric + Care section. A search for "Made in USA" yielded zero results. At this point, we're starting to wonder…does the stated community to "empower each other" also include their manufacturing team?
Following information from the Endless Pant:

Although the answer seemed obvious at this point, we decided to verify manufacturing practices with their customer support team. Through their website chat, we engaged with customer service to ask our questions. At first, the rep was team-USA, but the likeliness of that quickly dissolved as we asked more questions. Read below:
We've been in the game long enough to know that a "Distribution Center" is not where products get made. It's where they get … distributed. Of course, Athleta has multiple distribution centers across the US! They have over 200 US stores. Our question is…where are the products at the distribution centers arriving from?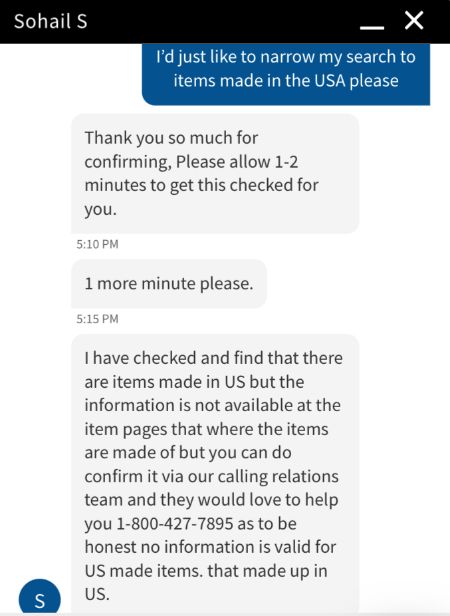 Unfortunately, the customer rep stuck to their original claim that there are indeed US-made items from Athleta, but stated that item pages would not reveal this information. Why would Athleta label a product imported but not label a product Made in the USA?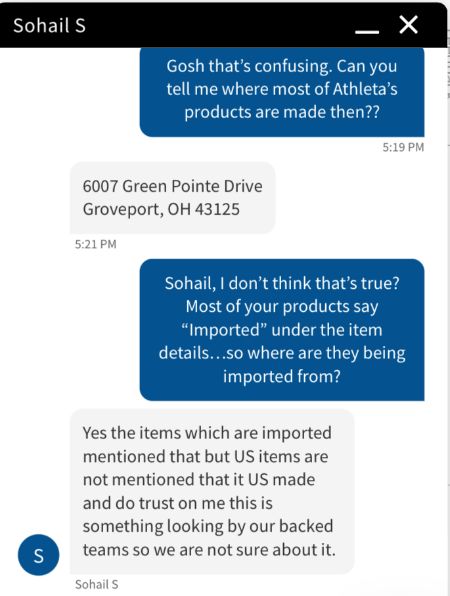 This interaction feels eerily similar to the conversation we had with the Banana Republic customer rep. As Gap owns both the Republic and Athleta, it shouldn't be surprising that the status quo is to keep their manufacturing practices on the down low.
So, just like our Banana Republic investigation, we took it to the tags: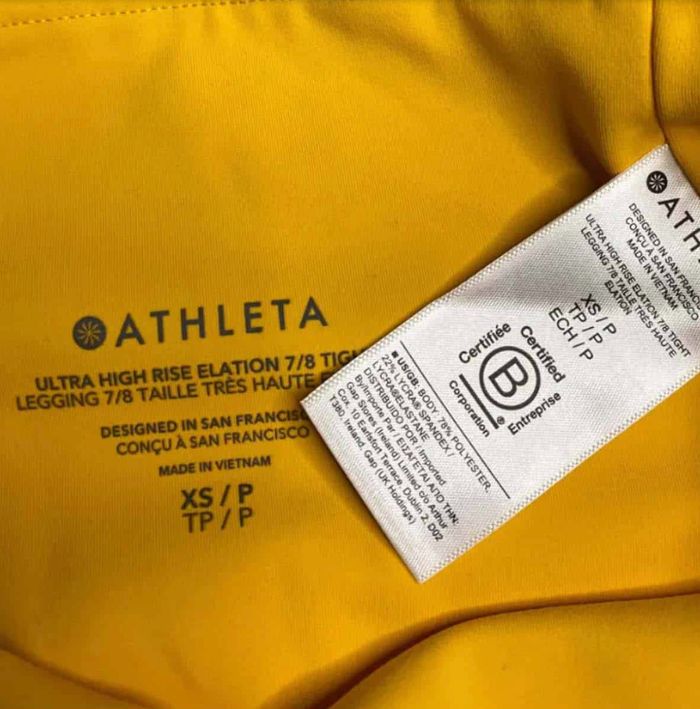 And this one: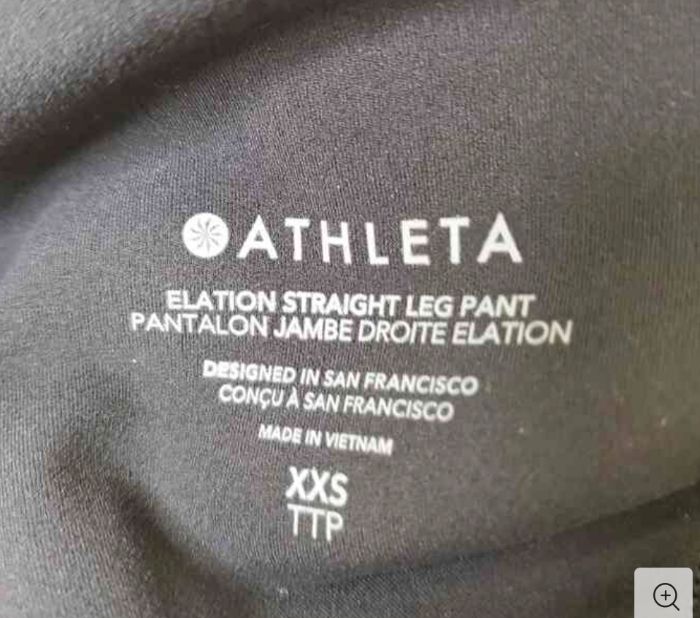 And this one: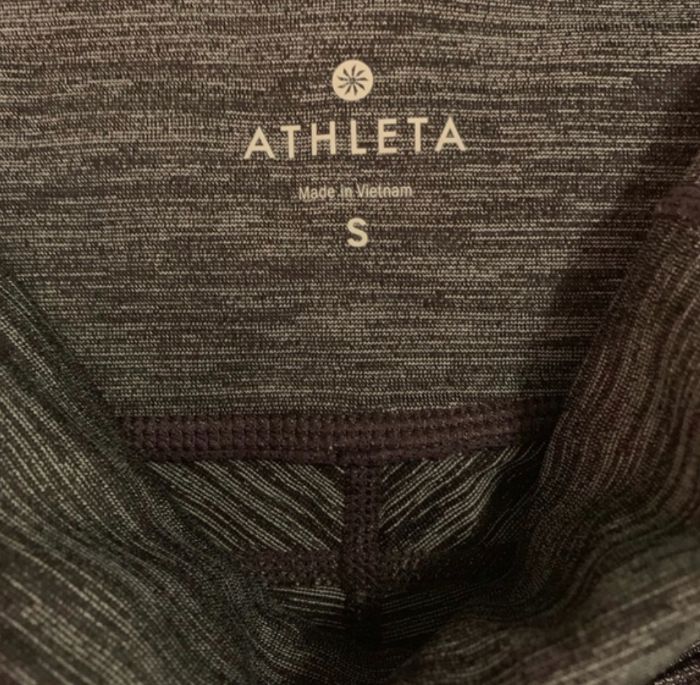 Across their website, every item we looked at had the "imported" label under product details. Across the web, every tag we scoped had "Made in Vietnam" stamped onto it. Unlike the Republic, we didn't see any "Made in USA" tags, vintage or otherwise. At this point, it seems logical to conclude that Athleta products are not made in the USA, and the vast majority are likely manufactured in Vietnam.
Despite their likely offshore production, Athleta does boast utilizing a hefty 60% of all materials from sustainable fibers. They're a member of the Fashion Positive + initiative to create a more circular fashion industry. Athleta also provides a wide range of inclusive sizing.
No, the clothing is most likely not made in the USA. But is Athleta still worth buying from? That's up to you.
Popular American Made Athleta Products
Possibly some items, but not identifiable online
Popular Athleta Products Not Made in the USA
Endless Pant
Rainier Tight
Ascent Seamless Top
Related Articles