Cannon Safe is one of the more well known home safe brands in the United States. They got started in 1965, are headquartered in Henderson, Nevada, and owned by a larger parent company – Alpha Guardian (also known as Cannon Security Products). Not only do they operate the Cannon Safe brand, the company also owns Stack-On (which has been around for over 45 years) and GunVault (established in 1990), two other popular brands in the home safe industry. Cannon makes everything from home personal safes, to office safes, gun safes, and more, but are any of them made in the USA? We dug in to find out. Our verdict is below.
Verdict: Are Cannon Safes Made in the USA?
No, Cannon safes are not made in the USA – they are made in Mexico. Their other brands are also not made in the USA. Stack-On safes and GunVault safes are both made in China.
While we are disappointed that Cannon safes are not made in America, this news doesn't really surprise us given the company's rocky history with product quality and running their business effectively.
In 2019, Alpha Guardian (the parent company) had a huge product recall on Stack-On safes because the safe would open without a key or combination. Yep, you read that right. It basically couldn't do the one thing it was made to do – lock.
Alpha Guardian also filed for chapter 11 bankruptcy in 2020, citing the 2017 merger that put their company $120 million in debt, a hole that they couldn't climb out of. So, this company is a bit of a hot mess and it doesn't surprise me that they are trying to cut corners on cost too by outsourcing all of their production to Mexico and China.
What bothers me a bit more though is their branding, using names for their safes like "American Eagle" and "Capitol" with clear marks on them that resemble the symbols of our American democracy. You would think that companies who take pride in being an American would be more supportive of our American economy and workforce.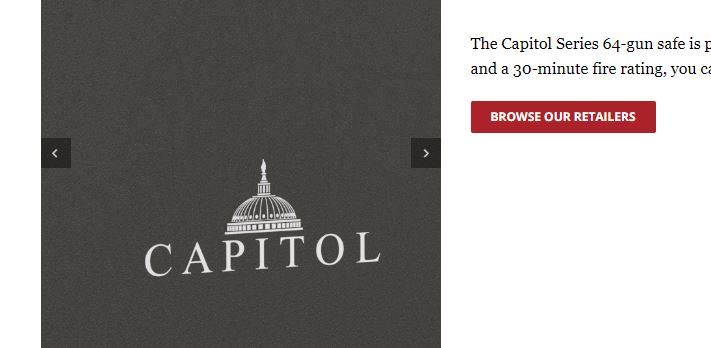 Anyways, below are some of Cannon's most popular safes to steer clear from. We also have a lot of research on gun safes made in the USA below and a YouTube video y'all should check out.
Popular American Made Cannon Safes
Popular Cannon Safes Not Made in the USA
American Eagle – Mexico
Capitol – Mexico
Director – Mexico
The Cannon Safe – Mexico
Related Articles