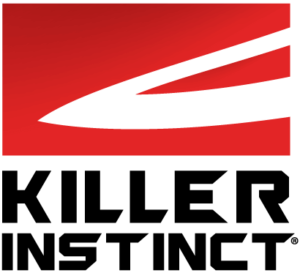 Killer Instinct is a very popular crossbow manufacturer in the hunting industry. They were only founded in 2013, but have quickly rose to be an industry leader in accurate, powerful crossbows. They make 10 main crossbow models along with accessories like bolts, optics, cases, cocking devices, slings, and other products. Many folks don't know that Killer Instinct is actually owned by HAWK Group, which many hunters may recognize for their treestands and other "hunt from above" products. Along with HAWK, Killer Instinct is headquartered in Frankenmuth, Michigan. But do they make their crossbows in the United States? We dug in to find out, our verdict is below.
Verdict: Are Killer Instinct Crossbows Made in the USA?
No, Killer Instinct crossbows are not made in the USA. They are manufactured in Taiwan. All of Killer Instinct's U.S. based workforce focuses on engineering, design/testing, sales, marketing, and other corporate activities, but their products are not made domestically.
Typically you see the smaller brands (especially in the hunting industry) really take pride in American production, and it's only when they are bought out by a larger corporation that they shift manufacturing overseas. But, looks like Killer Instinct got a head start on that transition to cut costs. As I mentioned above, their only U.S. workers focus on non-assembly activities and are based in their Frankenmuth, Michigan and Windom, Minnesota offices.
They don't list the country of origin on their website product pages, but they do mention where they manufacture their crossbows and accessories on their FAQ page, which is nice that they have it available. Where we have an issue is with their brand imagery (example below). You can clearly see that it is meant to be an adaptation of the American flag. That can potentially be misleading for folks who assume the symbolism means they align their manufacturing domestically, when in reality they make everything internationally.

Below are some of their most popular products. We've also listed better American made alternatives for other hunting gear, so be sure to check those out. For crossbows specifically, we recommend Kodabow – American made and super high quality.
Popular American Made Killer Instinct Crossbows
Popular Killer Instinct Crossbows Not Made in the USA
Swat XP – Taiwan
Furious Pro 9.5 – Taiwan
Speed 425 – Taiwan
Ripper 415 – Taiwan
Burner 415 – Taiwan
Boss 405 – Taiwan
Rush 380 – Taiwan
Bone Collector 370 – Taiwan
380X – Taiwan
Better Alternatives