SentrySafe is a very popular pistol safe and home safe manufacturer that has been around since 1930. They were founded by John Brush and his brother-in-law Willard Punnett in Rochester, New York where they initially began stamping steel safes (they were originally called The Brush-Punnett Company). In 1987, they changed their name to Sentry Group and the rest is history. They quickly became one of the most popular safe manufacturers in the country for fire-resistant chests, safes, and security containers. In 2014, Sentry Group sold to Master Lock, another popular manufacturer, who is owned by a much larger parent company – Fortune Brands Home & Security. Today, they are headquartered in Oak Creek, Wisconsin. But are they stamping their safes there? Or their old Rochester facility? Or somewhere else? We dug in to find out. Our research and verdict is below.
Verdict: Are SentrySafe Safes Made in the USA?
No, SentrySafe products are not made in the USA. They are manufactured in Mexico and China.
While disappointing, this news isn't all that surprising given SentrySafe's sale to Fortune Brands Home & Security, a publicly traded company with many brands under its roof. Like many other conglomerates, it seems like Fortune Brands has followed suit, abandoning American workers and moving their production facilities to other countries to save on labor and material costs. They moved their production away from Rochester in 2015, just one year after the acquisition, costing 350 jobs in the area.
And they aren't even transparent about where these safes are made on their website. Sure, it is on the product and packaging (as required by law), but a lot of folks are shopping online these days and the country of origin is near impossible to find.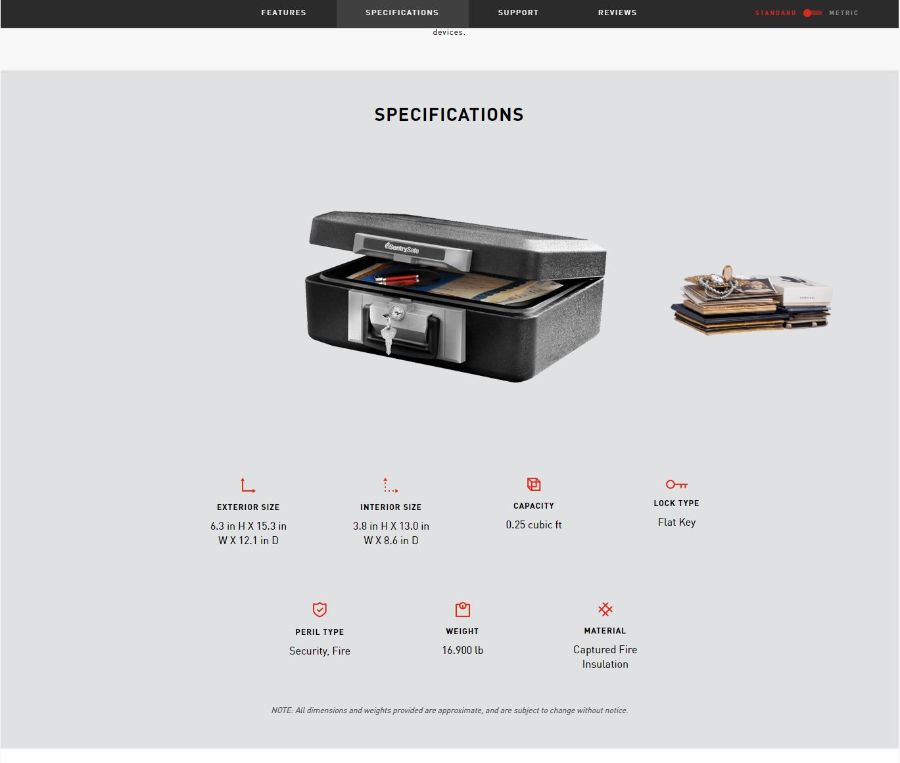 I also can't help but laugh at the term "captured fire insulation" to describe the material of the safe. More on that below.
What's worse is that SentrySafe safes aren't even secure. They are firmly in the "budget" realm of the industry and many of their most popular home safes, like the HD4100 or CHW20221, are primarily made of plastic. PLASTIC. Just watch this video of a guy getting into a SentrySafe safe in less than 10 seconds.
Anyways, we have a full video on how to find gun safes made in the USA on YouTube that y'all should definitely check out or you can read our full research on gun safes made in the USA.
Popular American Made SentrySafe Products
Popular SentrySafe Products Not Made in the USA
SFW123GDC Fireproof and Waterproof Safe
QAP1BLX Biometric Gun Safe
HD4100 Fireproof and Waterproof Safe
CHW20221 Fireproof and Waterproof Box
CB-12 Cash Box
Related Articles