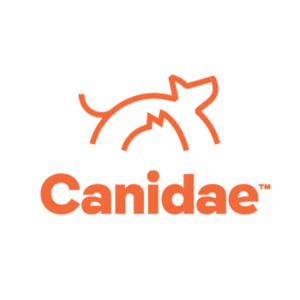 The dog food company, Canidae, was founded over 25 years ago by two inspired pet owners. John Gordon and Scott Whipple had been working together for a long time in pet food and decided to create their own brand. 
The brand is headquartered in Stamford, Connecticut, and owns a manufacturing plant in Brownwood, Texas. Now larger than the little start-up it began as, Canidae sells nationwide and employs a full team of managers and producers. 
Canidae recently merged with Natural Balance pet foods, a larger and more well-established brand in the field. The main thing that makes Canidae stand out from the other stacks of pet food bags in your local store is this: they partnered with PetCo in 2021 to provide bulk filling stations of dry dog food. You can find the Kibble Refill Stations in several locations across the states. 
Canidae largely takes a stance on sustainability and regenerative agriculture. In their marketing, they describe using green farming technology, responsibly sourced proteins, recycled packaging, and planet-friendly practices.
It all sounds good for a pup so far, doesn't it? Let's find out where this sustainably minded brand gets cooked. 
Verdict: Is Canidae Dog Food Made in the USA?
Yes, Canidae Dog Food is made in the USA, and the company is proud of it. Clearly advertised on their website are the words "Made in Texas."

The dry cat and dog food made by Canidae is manufactured in their own facility, known as the Pet Nutrition Plant, in Brownwood, Texas. Canidae likes to say that they are "Doing Good in Brownwood."
They didn't start manufacturing out of Brownwood until 2012. Prior to that, their pet food was made by Diamond in South Carolina.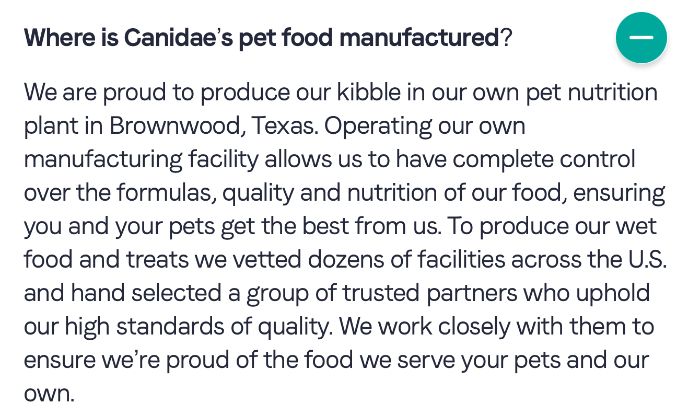 Although it is clear from their website where their dry food is manufactured, Canidae doesn't specify a location for their wet food production. So, we reached out to ask about that and where they source their ingredients. Here is the response we received: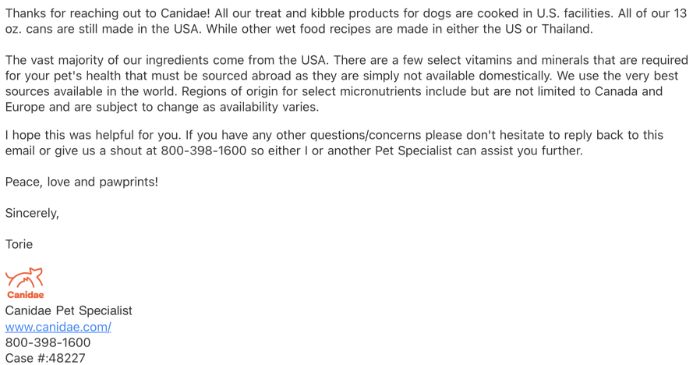 So, most of their wet food is produced in the US, but some recipes are made in Thailand. You will be able to find out where food was produced by looking at the back label on the can. Most ingredients come from the US, although some vitamins are sourced overseas. This is consistent with just about every other pet food brand as well. 
You can find a complete list of ingredients on each product page, including sourcing information for those ingredients. It isn't as extensive as other pet food companies we've seen, but several ingredients do highlight their origins.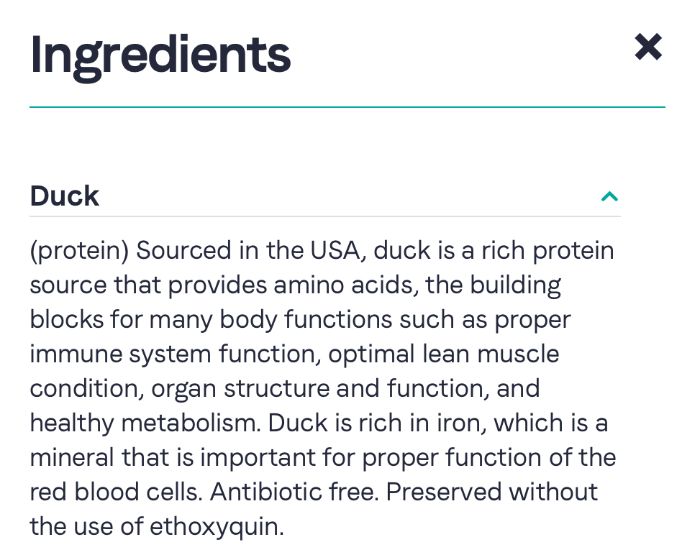 In 2012, the company issued a recall of several of its products, at the time manufactured by Diamond Pet Foods in South Carolina. The decision was voluntary based on an abundance of caution after the plant had other foods test positive for salmonella.

Canidae utilizes recycled materials in its packaging. The Kibble Refill Station service is only available in California, Colorado, Florida, Massachusetts, Oregon, Texas, and Washington at the time of this review. Hopefully, they add more locations to the lineup.
Aside from making quality pet food in the US, Canidae is a company that gives back. They have donated over 800,000 lbs of food to the San Antonio. They sponsor a Brownwood Little League park, the Brownwood Rodeo, and are members of their local Chamber of Commerce. It's nice to see a local company that doesn't just take up space, but also participates in the community. 
Low-waste, sustainable, intentional, pup-approved and made in the USA? What more do you want out of your pet food?
Popular American Made Canidae Dog Food
PURE Dry Dog Food: Grain Free Salmon and Sweet Potato Recipe
PURE Dry Puppy Food: Grain Free, Chicken, Lentil, and Whole Egg Recipe
Goodness Dry Dog Food: Real Turkey & Barley
Popular Canidae Dog Food Not Made in the USA
Several of their wet food recipes. Check the back of the cans!
Related Articles