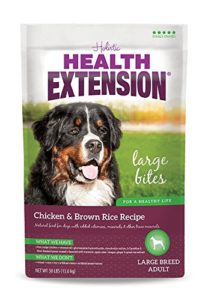 Health Extension is a family-owned pet food company that was founded in 1963 in New York by Brad Gruber and his family. They are going strong, now in their third generation. They focus on ensuring that pet food recipes include essential vitamins that will help your dog stay healthy. You will not find artificial preservatives or flavors, meat by-products, rendered fats, added sugar, or other fillers.
In addition to wet and dry food for the various life stages and sizes of dogs, Holistic Health has supplements and vitamins to further your dog's health. But is everything from Holistic Health made in the USA? We did the research to find out. Here is our verdict.
Verdict: Is Health Extension Pet Food Made in the USA?
Health Extension pet food is cooked in the USA and many of their ingredients are sourced in the U.S. as well, however some of their major ingredients are from other countries like France and New Zealand.
This news is pretty much par for the course in the pet food industry. There are a lot of good boutique brands that are cooking their food here, but it's tough to find a brand that is sourcing 100% of their ingredients domestically as well. However, I put Health Extension in a tier above the competition primarily because of their ingredients transparency.
Health Extension has an interactive map on their website that details where every single one of their ingredients is from. We were shocked when we found this! We absolutely love it and think it is wonderful for American consumers.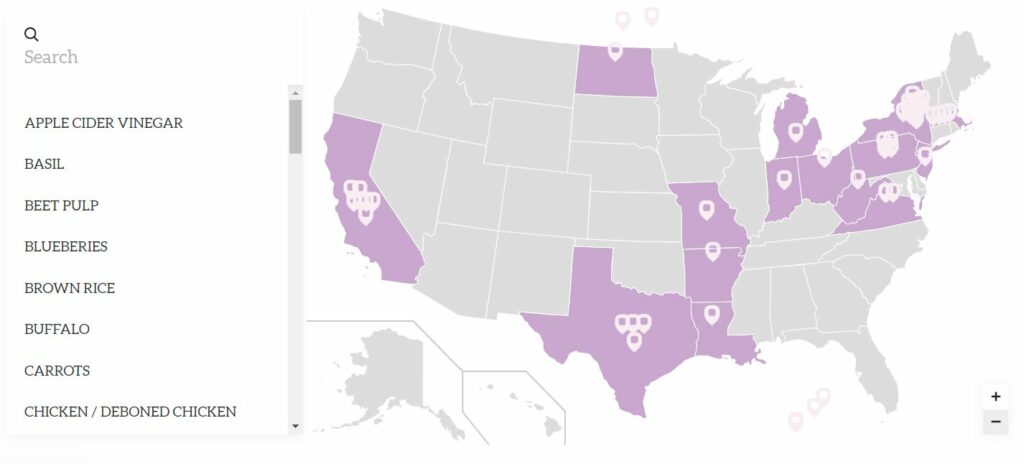 So, here is a breakdown of where some of their internationally sourced ingredients are from:
Duck and Duckmeal – France
Buffalo – India
Lamb and lamb meal – New Zealand
Venison and venison meal – New Zealand
Kelp – Canada
Oatmeal – Canada
Whitefish – some from Argentina (the rest from Texas)
Outside of those ingredients, everything else that we could find is sourced in the USA. That includes chicken (which they get from Virginia), which is a primary protein source in some of their most popular recipes.
Popular American Made Health Extension Pet Food
Chicken and Brown Rice recipe dry dog food
Salmon recipe dry dog food
Lamb and brown rice recipe dry dog food
Grain Free Tuscan Style canned dog food
Chicken and Brown Rice recipe dry cat food
Grain Free Chicken Pate recipe canned cat food
Use the code ALLAMERICANORG at checkout for 5% off your order.
Popular Health Extension Pet Food Not Made in the USA
Only a few ingredients listed above are imported
Related Articles