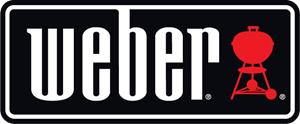 Weber is a privately held company founded in 1893 that is synonymous with grilling. They manufacture charcoal, gas, and electric grills and accessories for homes all across America. Weber was originally incorporated as a metal working company, and in 1951 they made the original round charcoal kettle grill, and the rest is history. They also recently opened up a group of Weber Grill Restaurants and started publishing cookbooks. Headquartered in Palatine, Illinois, this has long been a family run business. However, in 2010, the family sold their majority stake to BDT Capital Partners. What have they done with it since then? Are their grills still made in America? Our verdict is below.
Verdict: Are Weber Grills Made in the USA?
Although Weber is headquartered in the U.S. and has their primary manufacturing facilities in Palatine and Huntley, Illinois, they can no longer claim to be made in the USA for many of their products because they have some components of their grills that are imported.
They had a fallout in 2012 when Weber had a class action lawsuit brought against them about their "Made in the USA" stamp on all of their products. All of their engineering and grill assembly is done in their Illinois facilities, but since a small percentage of their grill components are imported from other countries, many consumers felt like they were being mislead with the "Made in the USA" label. Weber ended up settling on the case in order to avoid further litigation costs on both sides.
Unfortunately, it seems like Weber still cannot say that their grills are made in the USA. And even for the ones that are assembled here, many have the label "Made in the USA incorporating globally sourced component parts." The Genesis II is a good example of that, shown here (country of origin language is towards the bottom of the sticker).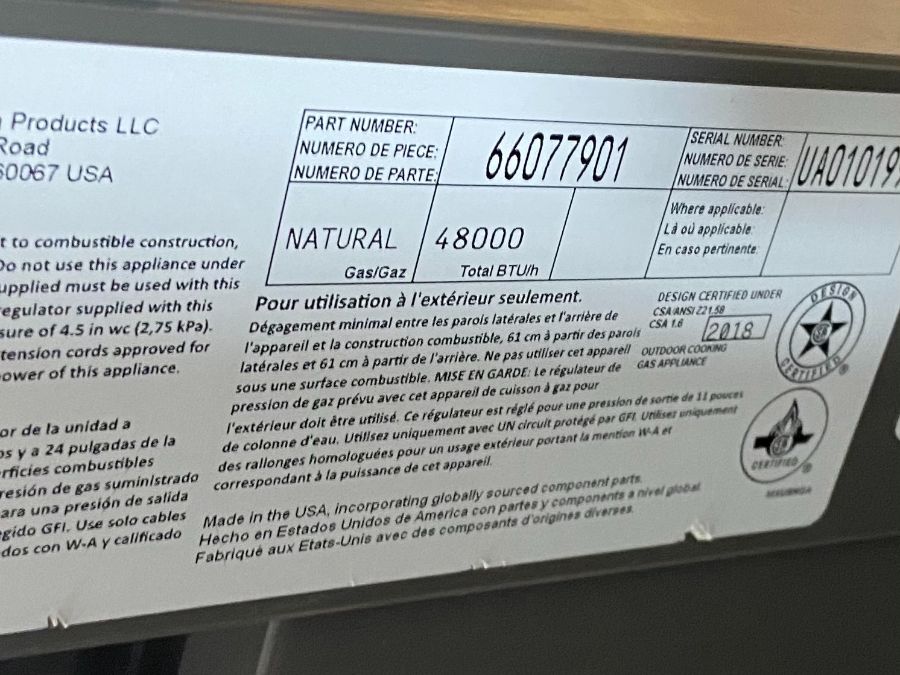 Many of their newer models also seem to be made in China, like the popular Spirit II grill, shown here (clearly labeled "Made in China" towards the right of the sticker).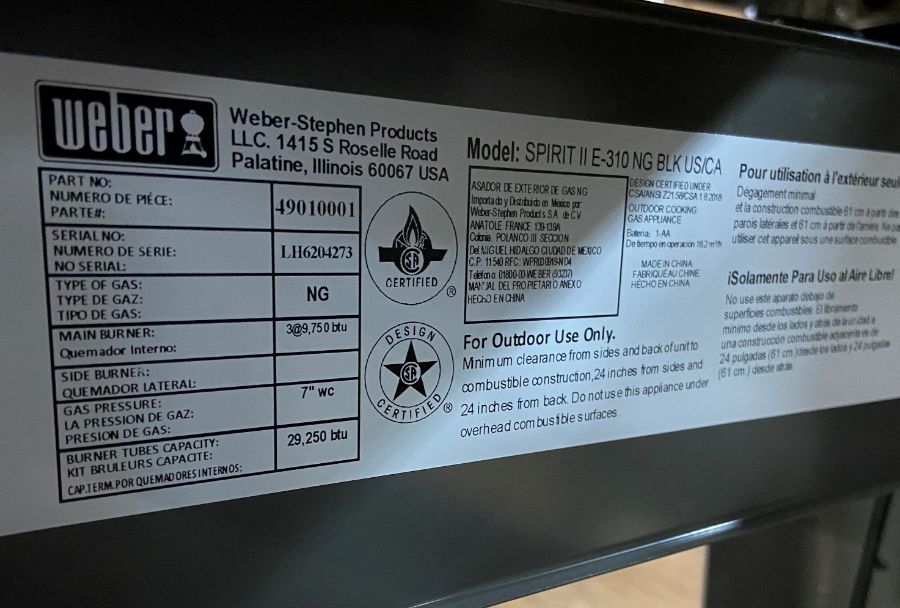 Unfortunately, we couldn't find any Weber grills that don't have globally sourced components or assembly.
Popular American Made Weber Products
Popular Weber Products Not Made in the USA
Spirit Series – China
Genesis II Series – globally sourced components
Original Kettle Charcoal Grill – globally sourced components
Summit Series – globally sourced components
Q Series – globally sourced components
YouTube Video: Finding Out Where Weber Grills Are Made
---
Related Articles