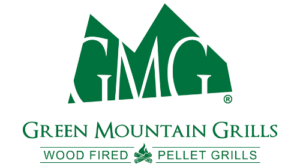 Green Mountain Grills is a popular wood pellet grill manufacturer headquartered in Reno, Nevada. The company was founded in 2006 as soon as the Traeger Grills patent expired for their revolutionary three-position controller that put wood pellet grills and "techie grilling" on the map. Since 2006, Green Mountain Grills has grown tremendously. In addition to manufacturing grills, they expanded to making grill accessories and even conjuring up their own wood pellets and line of BBQ rubs. We recently found out that Traeger moved all of their manufacturing to China – has Green Mountain Grills done the same? We dug in to find out. Our verdict is below.
Verdict: Are Green Mountain Grills Made in the USA?
No, Green Mountain Grills are not made in America – they are manufactured in China. Unfortunately, this wasn't too much of a surprise to us after we did our initial research in the wood pellet grill industry. Traeger jumped ship to overseas manufacturing around the same time.
Green Mountain Grills is following a pretty common trend of moving manufacturing to China for this industry. However, two things really don't sit well with us about this company in particular.
First, they aren't clear about where their grills and other products are manufactured on their website. A lot of companies will have the decency to list the country of origin in the description for each product, but Green Mountain Grills keeps that hidden. We had to call their customer service line and inspect the physical products to find out for ourselves.
Second, they are using historical American icons as a marketing ploy, but manufacturing in China. Their most popular grills are called the "Daniel Boone," "Davy Crockett," and "Jim Bowie" – using their namesakes to make you think that their products are rooted in American history. That just seems flat out wrong.
Popular American Made Green Mountain Grills
Popular Green Mountain Grills Not Made in the USA
Davy Crockett Prime WiFi and Choice Standard Grills – China
Daniel Boone Prime WiFi and Choice Standard Grills – China
Jim Bowie Prime WiFi Grill – China
Better Alternative
For an American made wood pellet grill, go with Cookshack. Their PG500 Fast Eddy's Pellet Grill is made in Ponca City, Oklahoma and is the best wood pellet grill we found made in the USA.
Related Articles