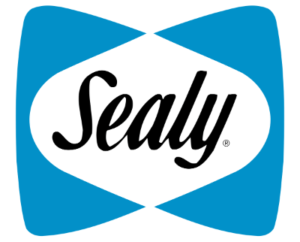 Humans spend over ⅓ of their lives sleeping. So, the quality of your mattress is quite important. In fact, you could argue that it is as important as the quality of the water you drink or the air you breathe!
Where a mattress is made is a good indicator of its quality. Sealy Mattress is a company that began in 1881 in the town of Sealy, Texas. The founder, Daniel Haynes, worked with cotton at the time and started making cotton mattresses for his friends. It went so well that the hobby became a company.
In 1950, Sealy Mattress developed the Posturepedic technology for offering specific body support during sleep. The company has been innovating sleep systems since their founding in the 1800s. 
Every mattress is made to order at Sealy factories. Where exactly are those factories? Read on to find out.
Verdict: Are Sealy Mattresses Made in the USA?
Sealy Mattresses have been "designed and handcrafted" in the USA for over 140 years, but signs point to them sourcing some materials internationally. Sealy's bed bases are made in China.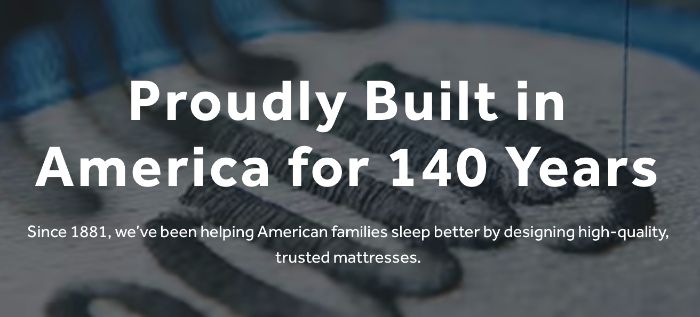 The company shows pride in its heritage and its manufacturing. It is so common to find brands that begin in the US and quickly move to outsourcing production overseas.

Aside from being assembled in the US, Sealy takes their economic responsibility a step further. Every single Sealy mattress is made to order. This ensures there is no over-production and thus very minimal waste.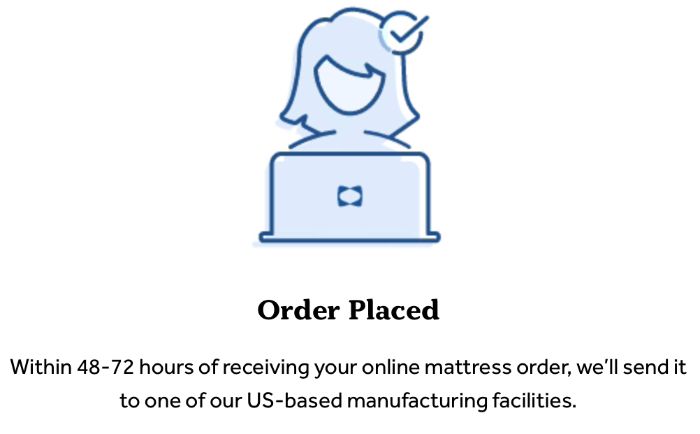 Ever seen a dingy mattress on the side of the street or lazily tossed behind a dumpster? Sealy partnered with the Bye Bye Mattress brand in 2015 in an effort to further reduce waste created by the mattress industry. In three states, California, Connecticut, and Rhode Island, you can recycle your mattress through a company called Bye Bye Mattress. And the program is expanding!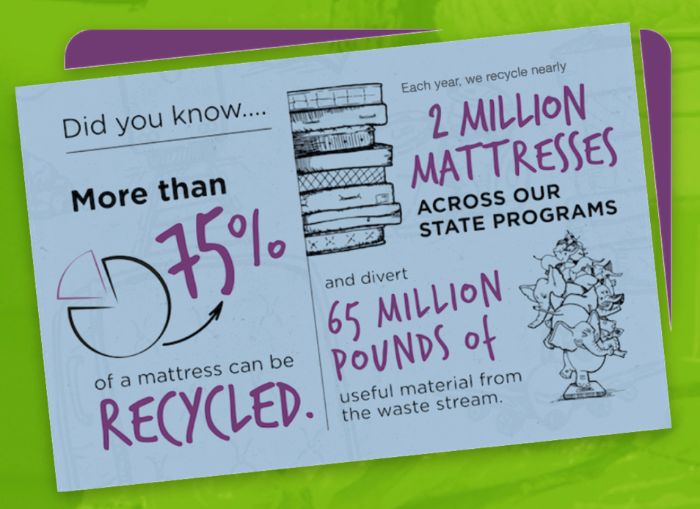 So, once you have out-slept your Sealy mattress, visit the Bye Bye Mattress site to find a recycling facility near you. 
Sealy doesn't just make mattresses. The brand also offers bases and bedding. The website only specifically mentions that the mattresses are made in the US. We connected to a customer service agent to ask about their other products. Here is that conversation: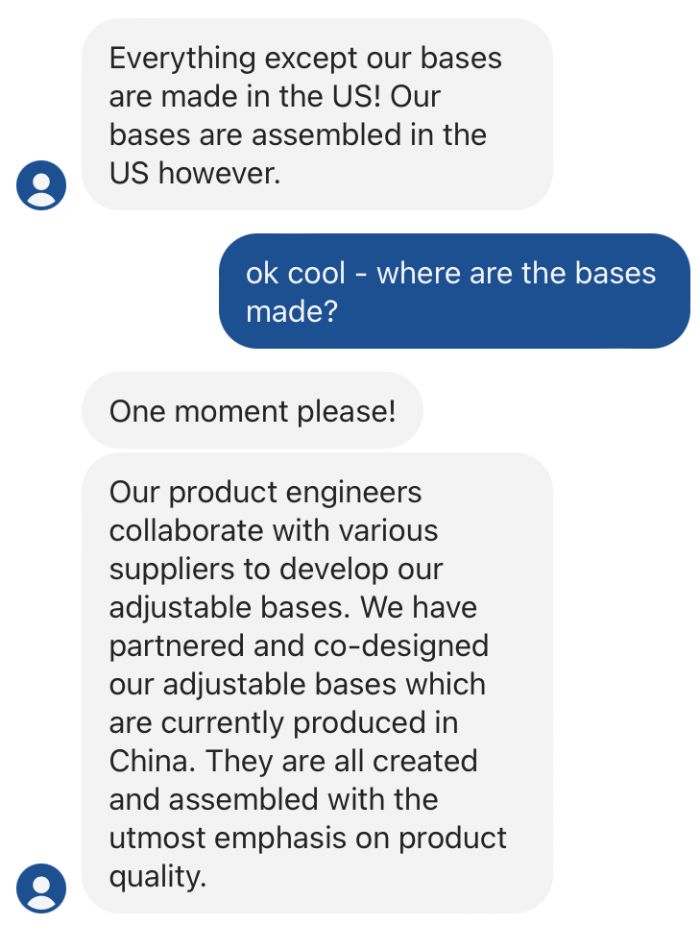 The two options for bases offered by Sealy are the Adjustable Power Base (one that allows for motorized recline) and the Flat Foundation (a basic bed frame). We're happy to see that all other products are built here, though it would be wonderful if the bases were too. We are still seeking information from them on material sourcing.
In summary, Sealy's mattresses and bedding are assembled in the USA, but their bases are manufactured in China.
Popular American Made Sealy Mattresses
Cocoon by Sealy
Sealy Posturepedic Hybrid Mattress
Sealy FlexGrid
*Some globally sourced materials
Popular Sealy Products Not Made in the USA
Adjustable Power Base
Flat Foundation
Related Articles