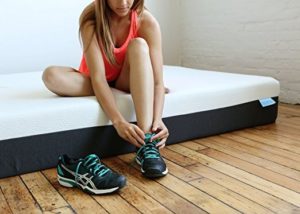 Since 2015, Bear has been in the market of helping people get better rest and heal while they sleep. They've employed a team of medical professionals and athletes to focus on the unique niche of post-workout recovery and providing a mattress that helps you recover.
The primary way the Bear mattress claims to promote recovery is through its Celliant cover. Celliant is a patented material that uses your body's energy to help with healing. It has been proven through clinical trials to have several beneficial effects.
Fast forward to today, Bear is one of the biggest bed-in-a-box companies in the U.S. and has several mattress models and other accessories to help a variety of sleepers. Are they made in the USA though? We dug in to find out. Our verdict is below.
Verdict: Are Bear Mattresses Made in the USA?
Yes, Bear mattresses are made in the USA. They assemble all of their mattresses here and source pretty much all of their materials domestically. Bear imports some accessories from Vietnam, Canada, and other countries, which we confirmed with their team.
Like most other bed-in-a-box brands, Bear outsources a lot of its sourcing and manufacturing to a handful of U.S. factories and suppliers that also work for other mattress brands.
Bear has some accessories that are imported though, which I listed below. Despite that fact, it's refreshing to see a mattress company with a relatively high level of transparency. You'll find details on the country of origin on all their product pages, like the example shown here on their Bear Pro Topper.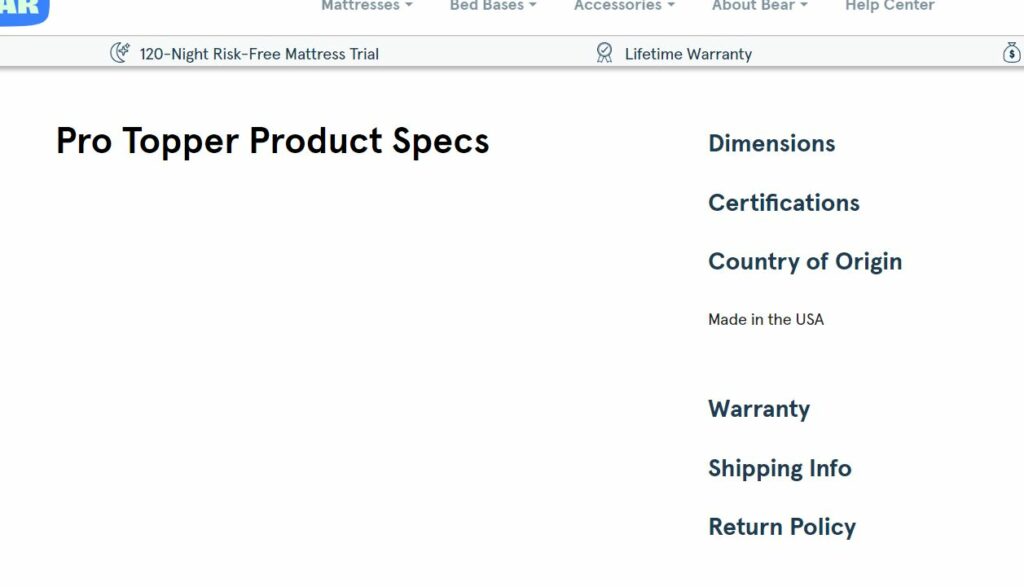 While some of the details only say "imported" and not the specific country of origin, it is easy to distinguish the stuff that is made in the USA vs. other countries. We called the Bear team to confirm the country of origin for some of their accessories.
Below are some details on their most popular products and which ones are made in the USA.
Popular American Made Bear Mattresses
Bear Original mattress
Bear Hybrid mattress
Bear Pro mattress
Elite Hybrid mattress
Bear Bed Frame
Bear Pro Topper
Popular Bear Mattresses and Other Products Not Made in the USA
Platform Bed
Bear Foundation – imported from Canadian Spruce
Bear Pillow – made in Vietnam
Bear Protector
Weighted Blanket
Related Articles