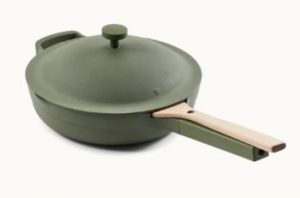 Our Place pans are nearly breaking the internet. This modern cookware company took Instagram by storm and has been represented by influencers far and wide.
It all started around a dining table and a dream for an inclusive community. Co-founder Shiza Shahid and her partners launched their company in 2019. It began as, and has remained, a direct-to-consumer brand. The main mission? Provide cookware that can function across the board for the multiethnic American kitchen.
The product that kicked off their product line is the Always Pan. A ceramic-coated fry pan with two pour spouts and a spoon rest. It offers a 100-day trial period and is marketed to be able to replace eight traditional cookware items. You can see why it's popular.
For a pan that at one point had a 30,000-person waitlist, is it really that good? And most importantly, where is it made?
Verdict: Are Our Place Pans Made in the USA?
No, Our Place Pans are not made in the USA. They manufacture their products across the globe, mainly sourcing out of China, second is Mexico, and one class of items comes from Thailand.

Aligning with its modern appeal, Our Place also provides a good level of transparency on its website. They don't try to hide their manufacturing location or plainly state "overseas." Instead, you can find the manufacturing location of each type of item highlighted in their blog. Here is where they get their work done:
Always Pan, Essential Ceramics, Cleavers, Platters: China
Drinking Glasses: Thailand
Mezcal Glasses, Ceramics, Textiles, Stone: Mexico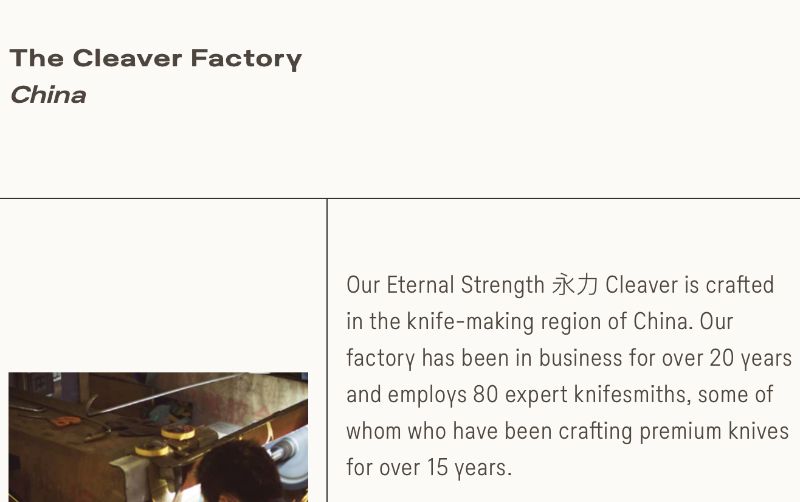 Diversity is infused throughout the Our Place product line. They even have a collection titled Traditionware, which was designed to imbue and uplift specific traditions of overlooked communities.
For a company that was founded upon the idea of inclusion and supporting the multiethnic families of the world, it's no surprise that its products are made around the world. In a way, their manufacturing practices encapsulate their ethos…gathering artisans and makers from across the globe to join together at one table. In the words of the company, "…welcome to Our Place, we saved a seat for you."
Popular American Made Our Place Products
Popular Our Place Products Not Made in the USA
The Always Pan
Night & Day Glasses
Gather Platters
Related Articles